I was inspired by
synchronome
to post my old "Frilly Book". It's one of those books that I work in whatever random page is free and has a collection of tidbits I have accumulated over the years before putting them all into this.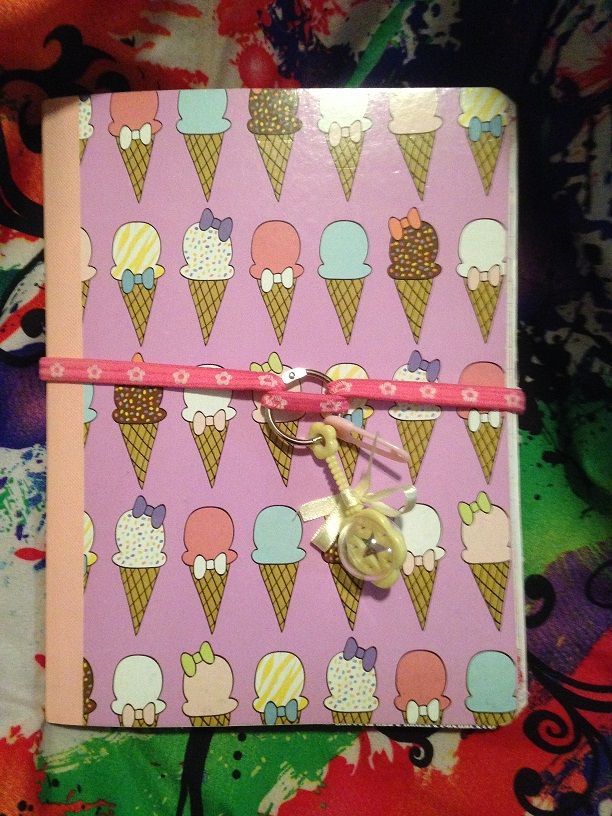 The cover! One dollar at Target during their Back•to•School sale!
The inside cover and the front page... Sort of an accident, the front page was. I slapped the magazine cut-out onto it and then as an afterthought added the lace. Turned out kinda cute, I think.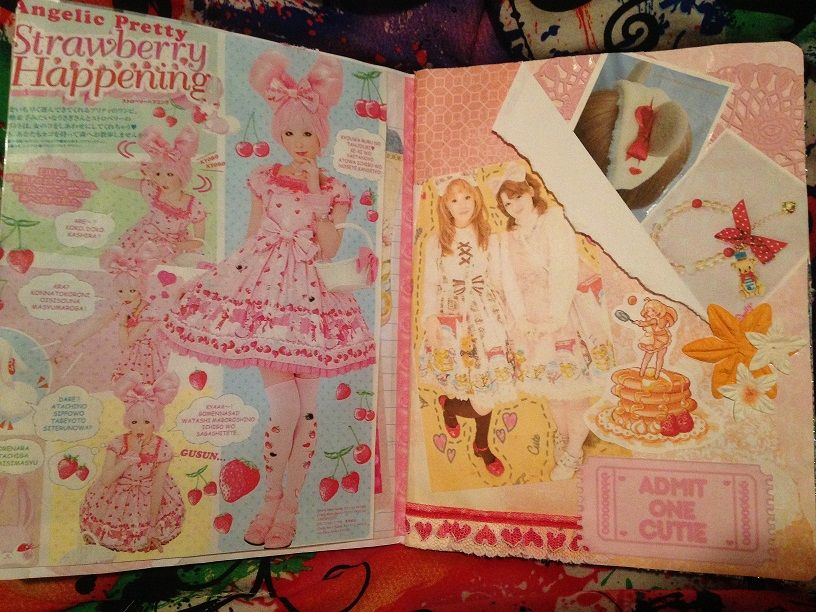 A couple coordinations I found cute and fun and thus gave them their own pages.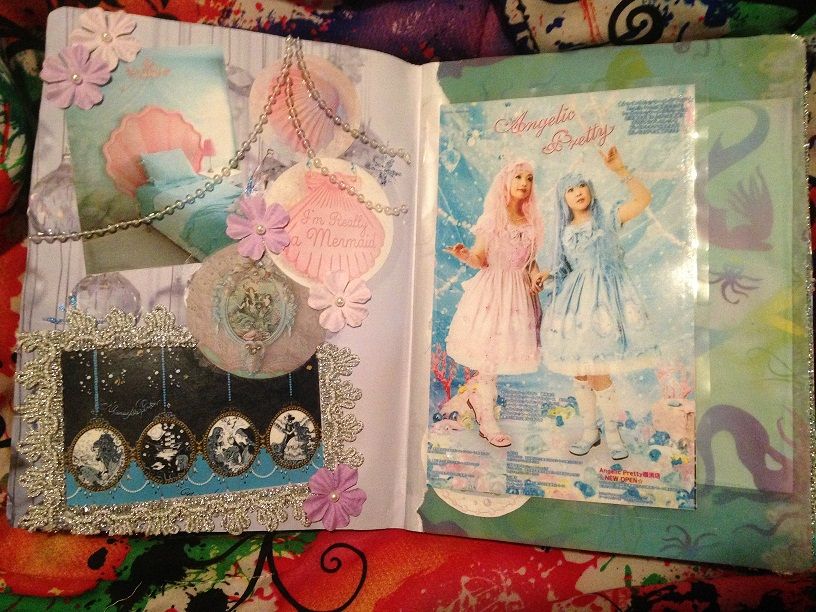 I'm very proud of how this spread turned out, when I started putting it together NOTHING was looking right, but then I started adding the silver trim and the beads and the purple flowers and now I love it :D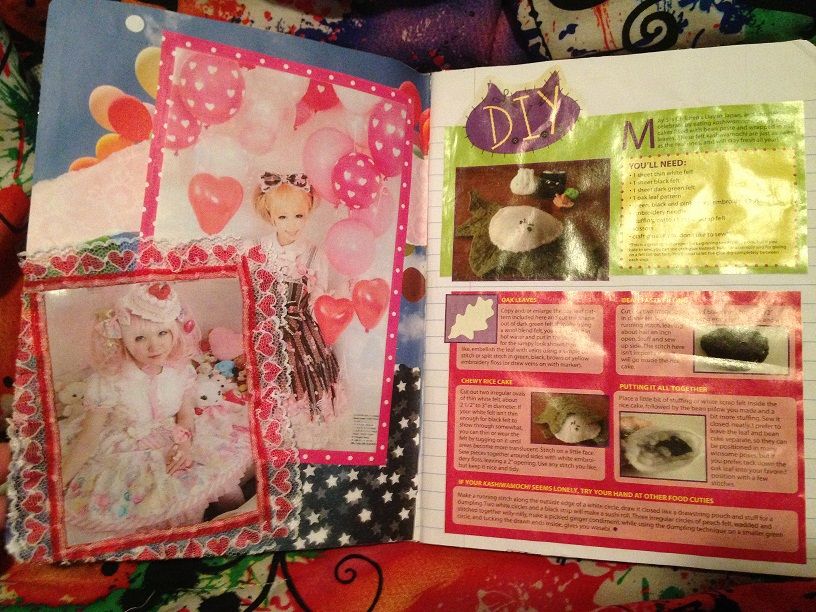 An example of my "any page will do" mentality with this book... The right was one of the first things I glued into this book. Then at some point I had the pictures and thought "I have balloon papers!" It all just sort of came together and just so happened to match the theme of Children's Day.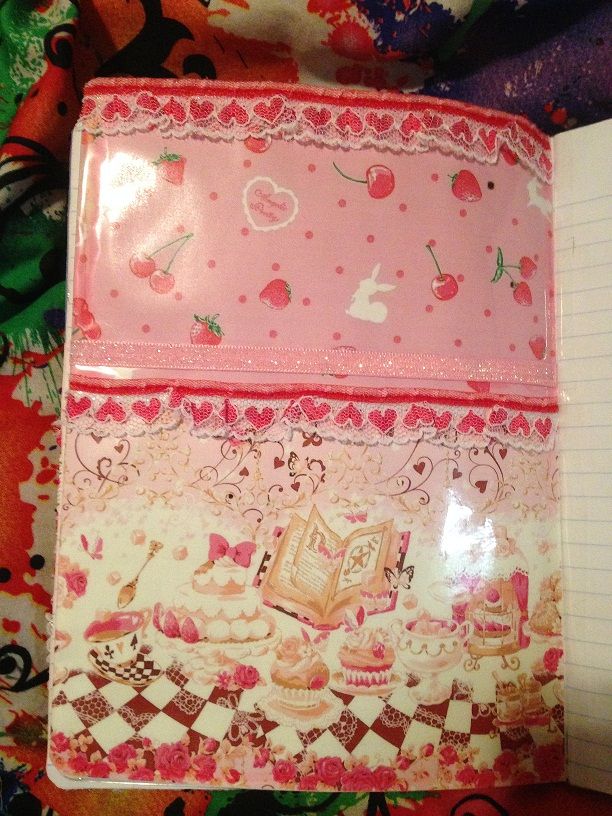 Two prints with patterns I love. The bottom one used to be my desktop background :3
Some more cute coord fun... I love little bottles and so immediately fell in love with this one.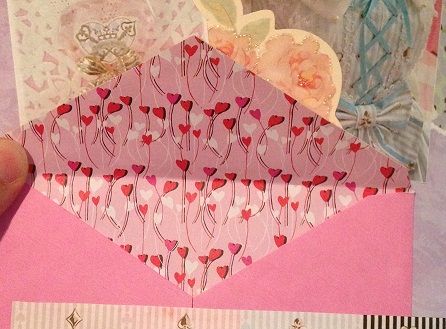 The inside of the envelope.
Not sure how easy it is to see, but there are two pink flower paperclips in that spread... I looooove fun paperclips in my journals.
The page on the left was also an accident, I covered it with contact paper but it bubbled and smoothing it down didn't work, so I tried to cover it with ribbon and embellishments. I think it turned into quite the happy accident!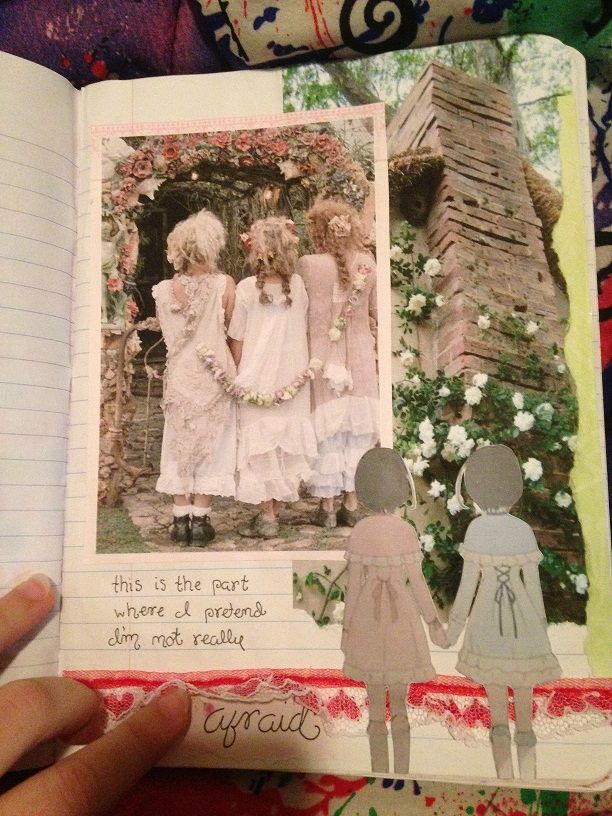 The final word.
What is your process of journaling? When you have things to glue in do you do it right then and write around it? Play with the page and decide what goes where? What influences how your pages turn out?
((•))
Cross-posted to jr__nal
Hullo, all!