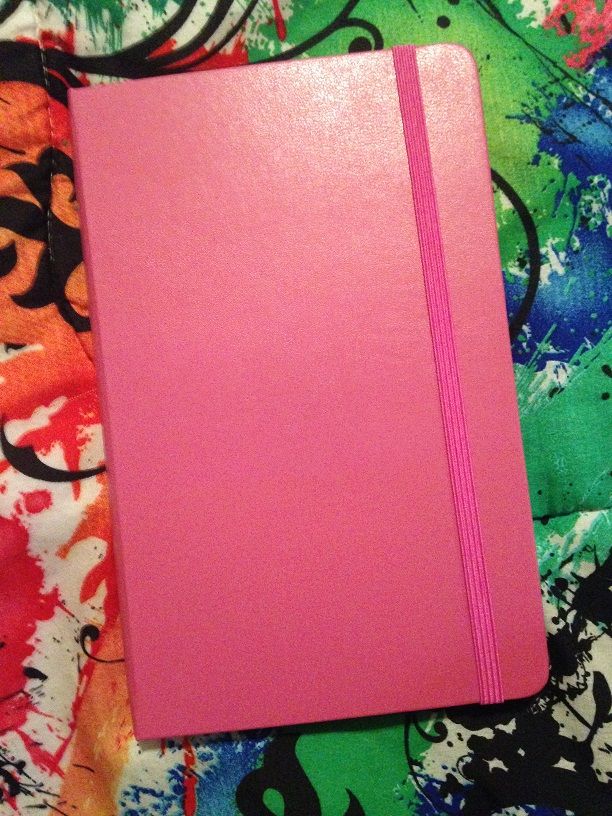 The cover. A simple pink Moleskine.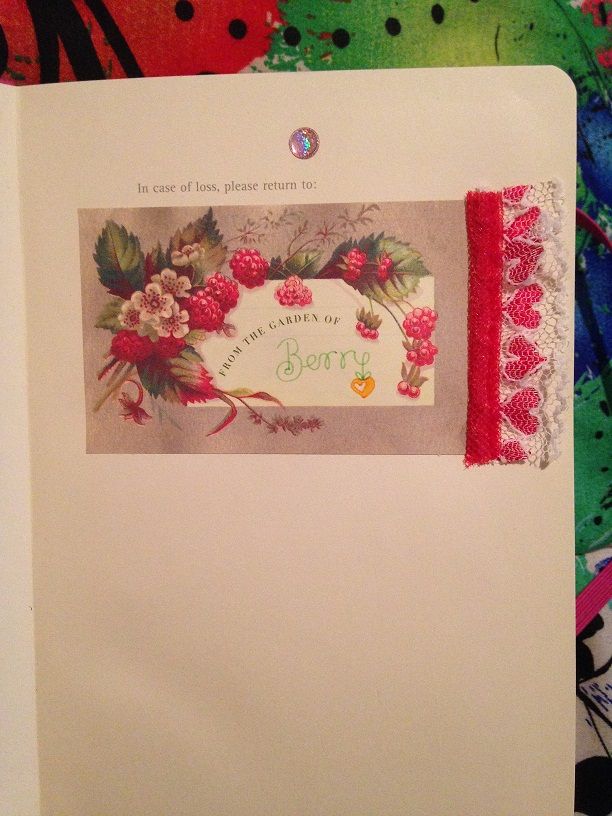 My address is on the inside cover (not shown), in case of loss (or swiped by an idiot at work...) This page I just put my name.
I decided to take everyone's advice. I'm going to write about what happened, explain what I can about the things I had written about in the stolen journal and then continue on. But first, I wanted to express myself artistically. I had a lot of emotions needing to come out...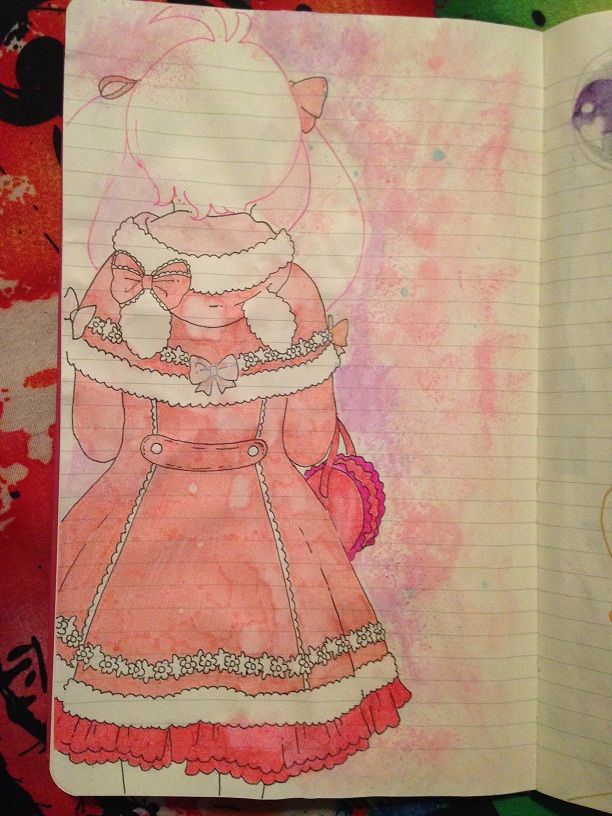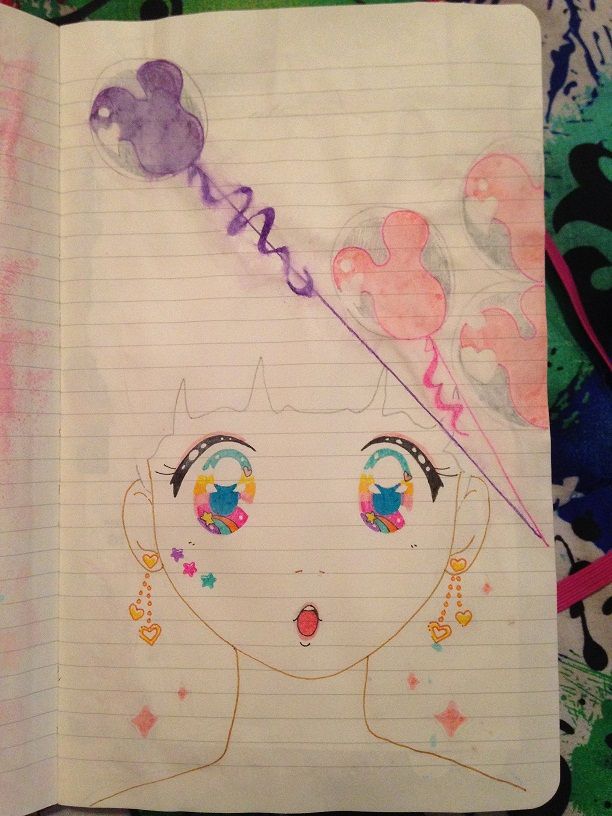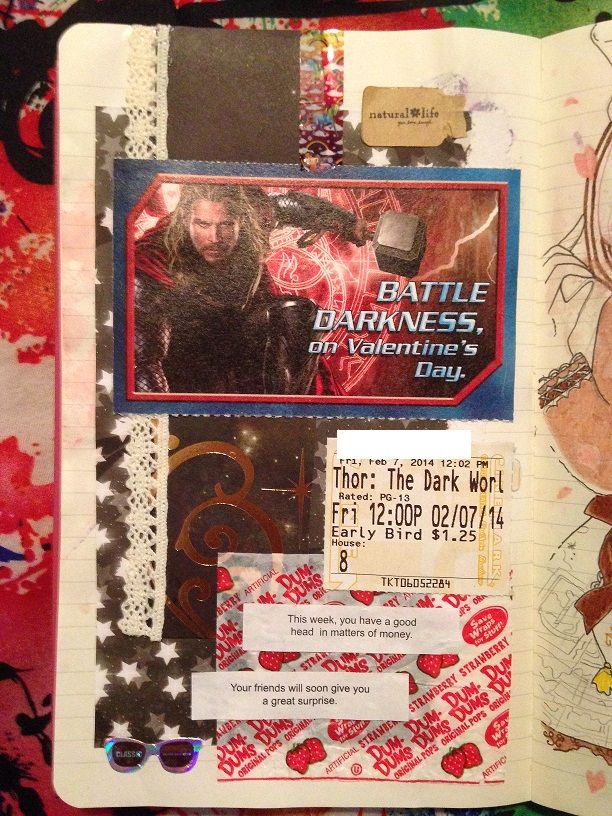 My first paste-in page. I admittedly found myself so nervous about doing this, very "but if I lose my journal, it'll be gone!" But now that I did it, I feel glad I did. Also, that had to be the most epic Valentine card I had ever seen...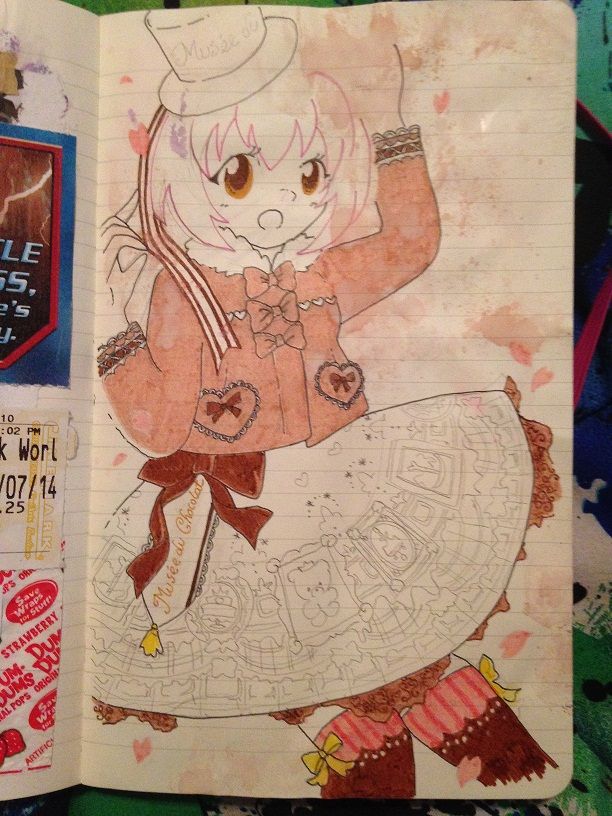 I went crazy with the watercoloring...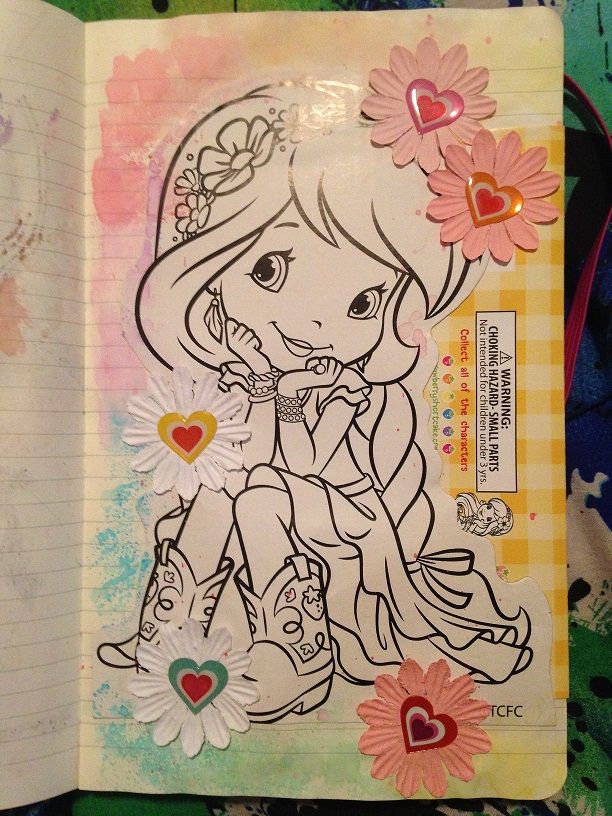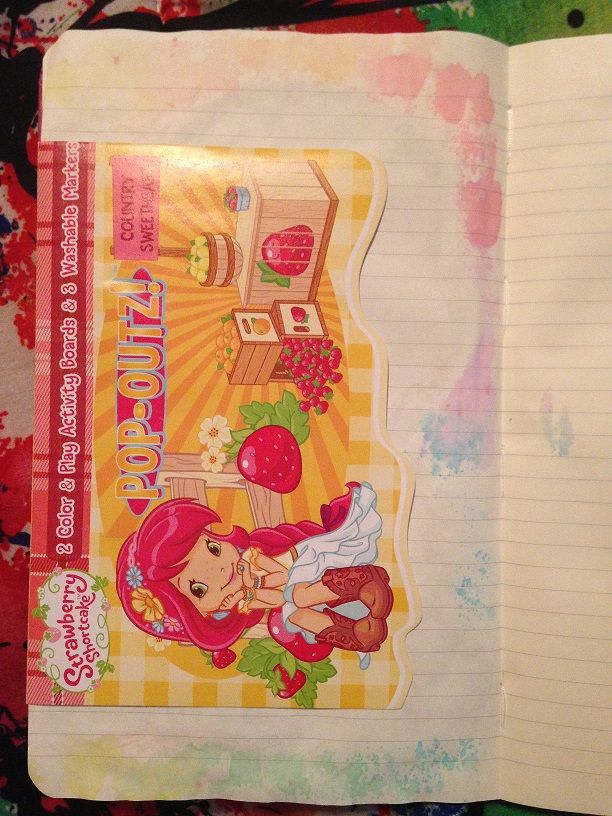 I paid a dollar for that cut out thing and it provided quite a lot of fun! And look! A flap to put my calendar in! :D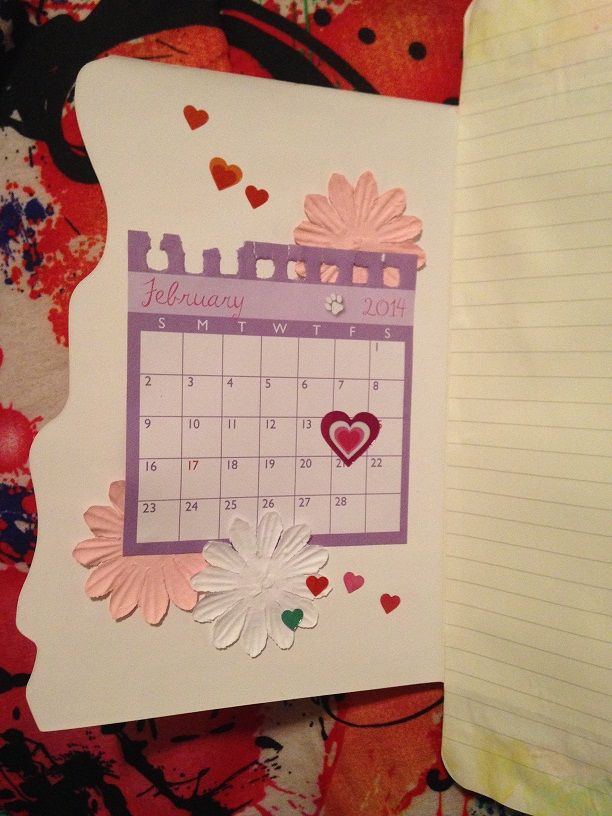 I also wanted to share the goodies that
andjadesmiled
sent me for our exchange!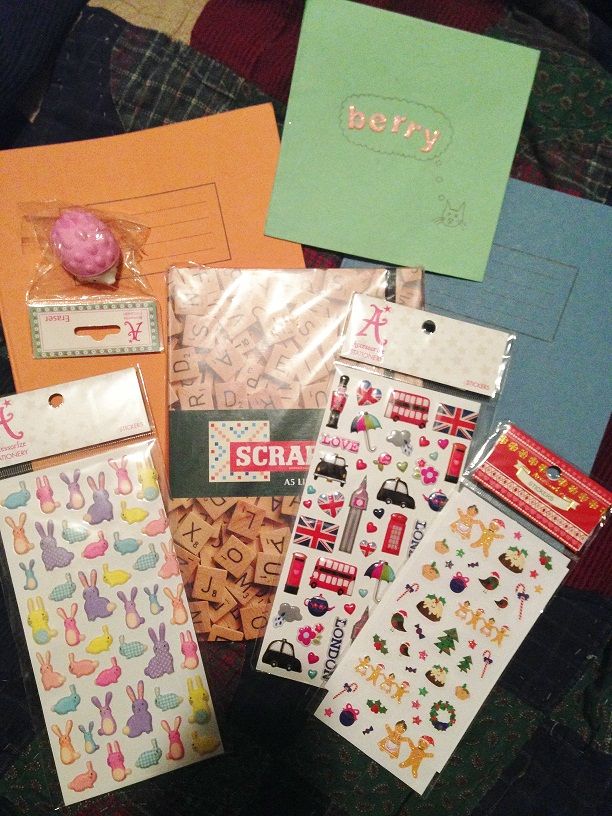 I don't know why the photos are so dark... Here we have a pink hedgehog eraser, two school notebooks, a Scrabble journal, bunny stickers, London stickers and Christmas stickers!
The notebooks and journal... The paper in that journal is really smooth!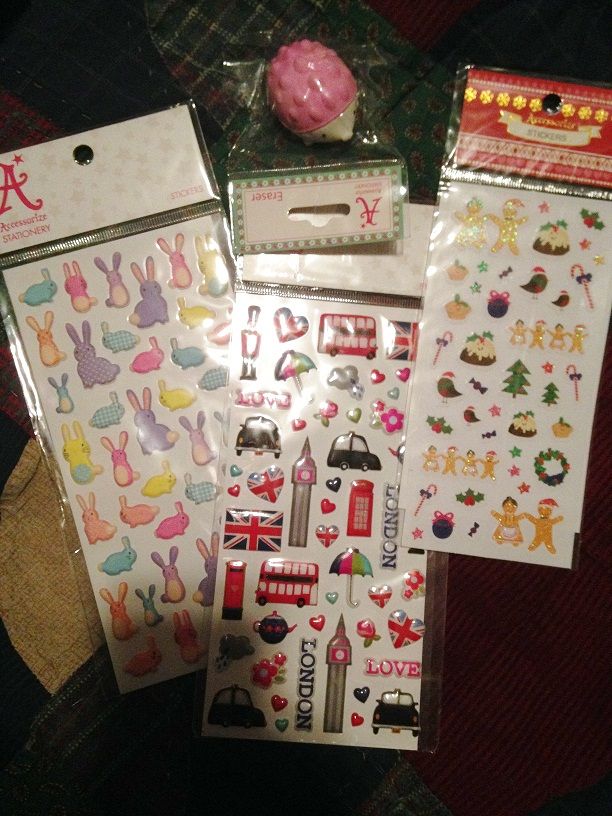 Stickers and hedgehog eraser!
So many fun and cute things! Thank you so much, Jade! This has been really fun :3
And now I am going to sit in my favorite spot, inhale and write. I may never be able to recover those pages and part of me has a hope that it will be returned to me, but I am going to keep on journaling! Thank you all so much for your advice and helping out a fellow journaler!
((•))
I wanted to express my heartfelt gratitude to everyone who has been so kind to me after the loss of my journal. I have taken your advice to heart and so, have started my new journal. There's not much in it yet, so far I'm just getting cozy, but I wanted to share what I had of it so far: