I've been journaling since the age of six, off and on. I'd been working on this journal for four years. It feels weird that it's finally finished!
Here is a picture of the journal: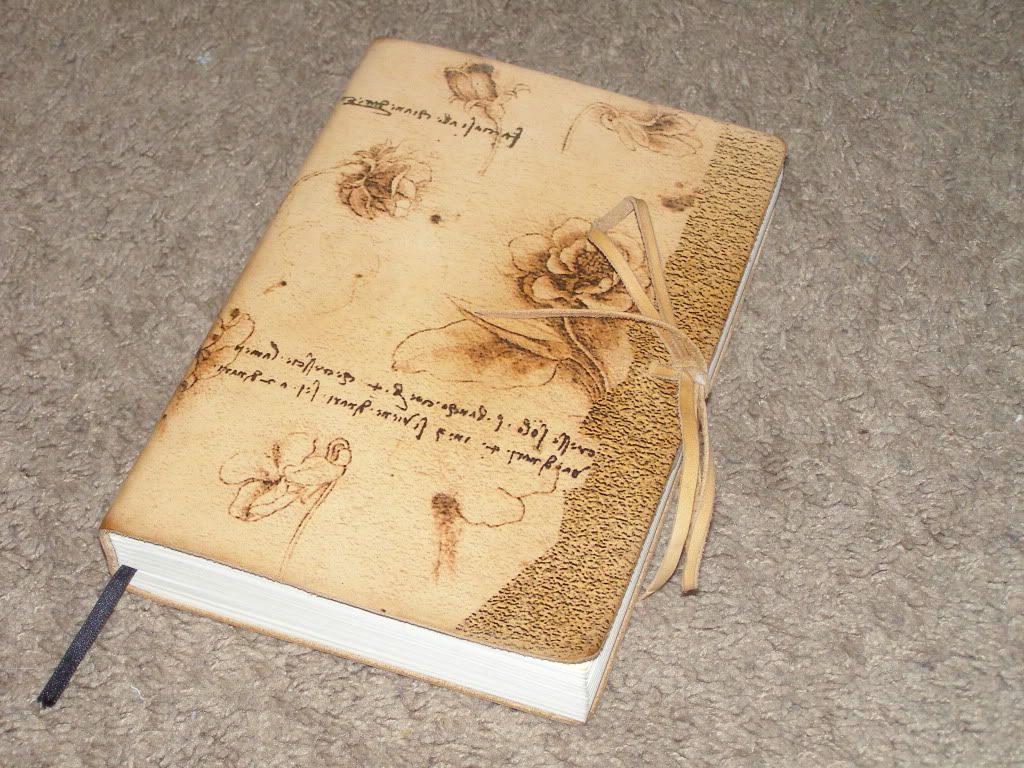 I bought it at Barnes and Noble. I'm pretty sure they still have them there, too.
I always name my journals. Naturally, I named this one Leonardo (the cover is of da Vinci's notebooks).
My journals tend to be filled with text. I tape stuff in sometimes and sometimes I get creative with colors and different things, but I mostly just write. Here are a few pictures of things from this particular journal: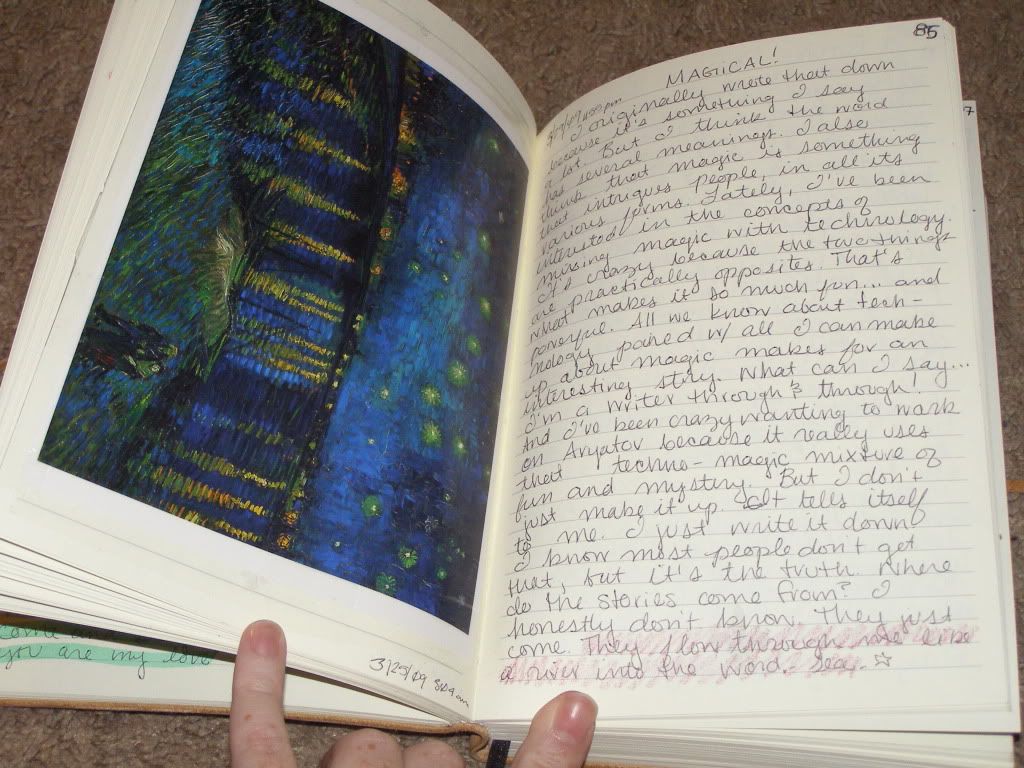 I taped in a Van Gogh painting that I cut out of a calendar.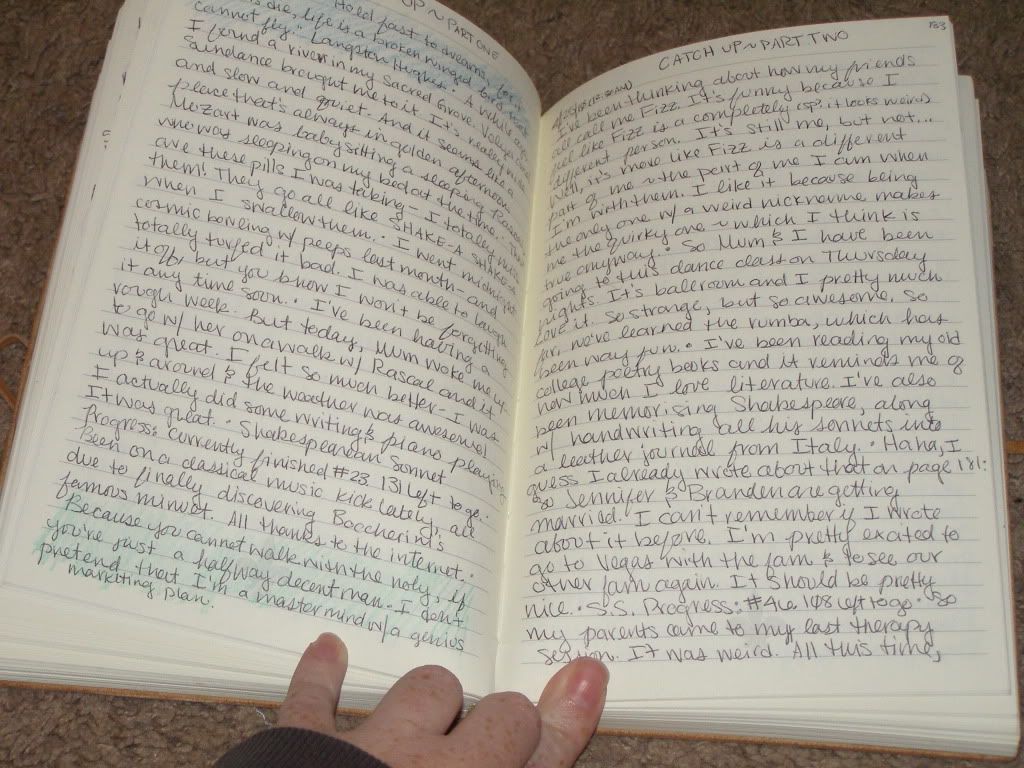 This is just an example of what most of the pages look like: all writing. :)
I got a little creative with this one. For some reason, I felt like just making a list of words. The other side was me being frustrated about a lot of things.
This one was kind of a surprise to myself. I cut out the heart from a magazine - obviously I am not too good with scissors... it's all wonky, but I kind of like that about it. Then I decided to write around the heart. I had no idea what I was going to write about, but I ended up pouring out all these frustrations I had about my ex boyfriend. I was like, woah... where did that even come from?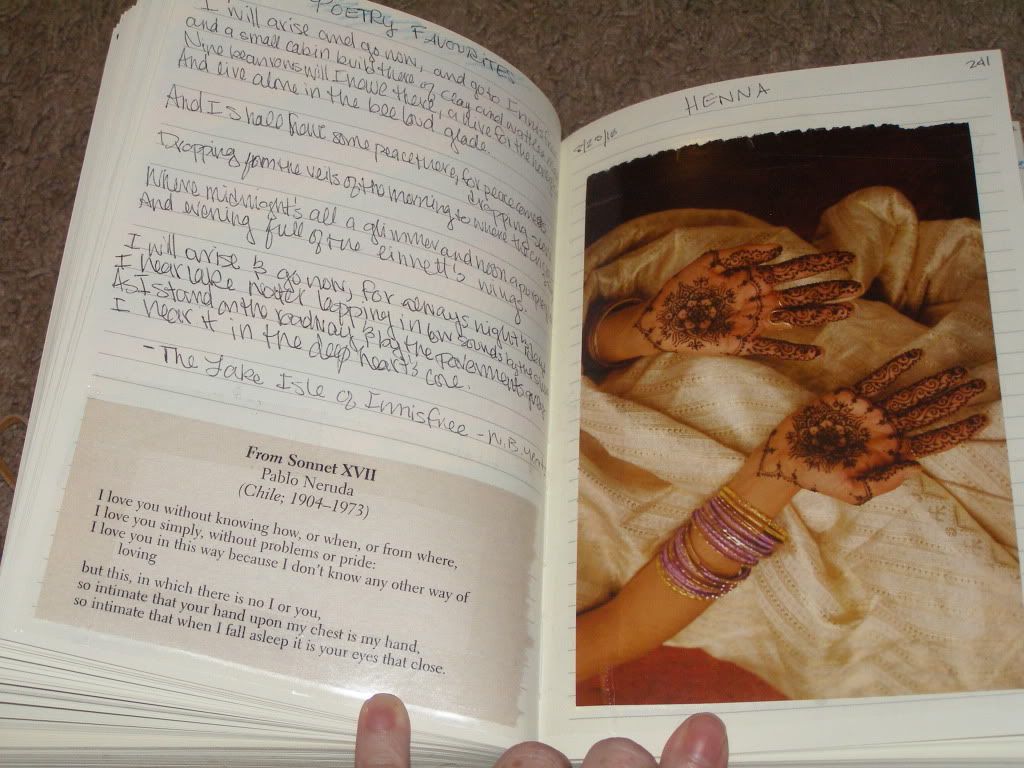 Just poetry and henna. :)
I found out my sister is having a girl!
Trying to be creative again. Left side is all Buddha quotes that I love.
And that's all for that journal!
Here's the journal I'm writing in next. I have named her Starshine. Also bought from Barnes and Noble.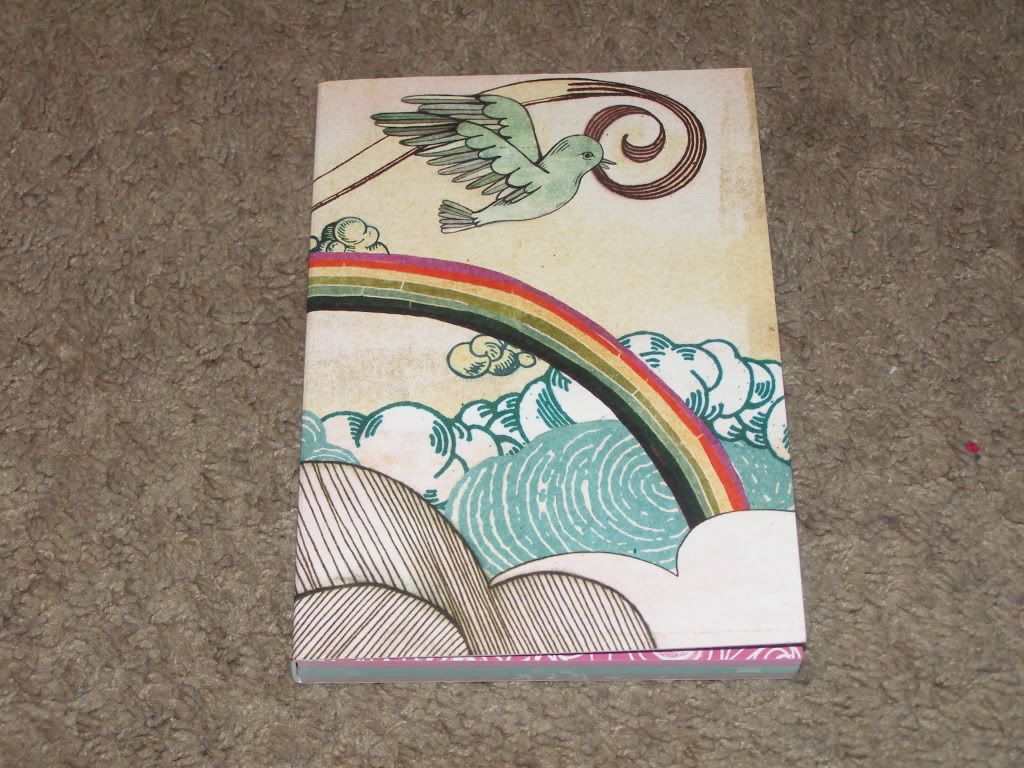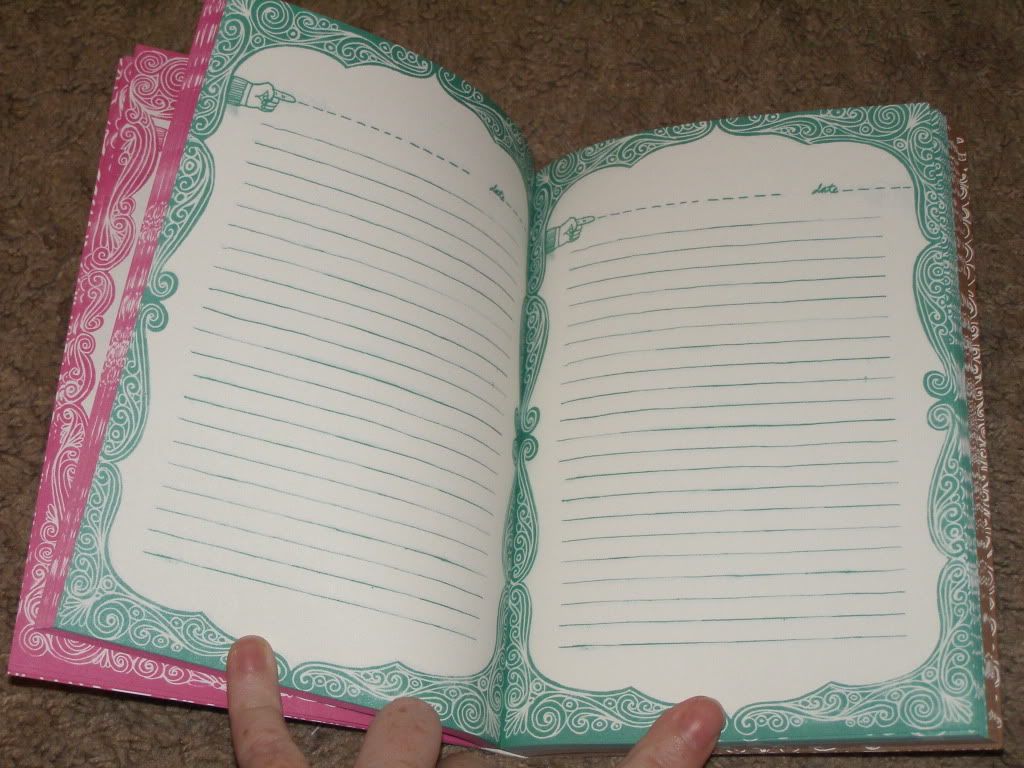 And here's a picture of some of my other blank books that are waiting to be filled. Some I bought at Barnes and Noble, some I bought at other places, and a few of them were gifts from my mom.
Whew! That was long and picture heavy! Thanks to anybody who read through it! Keep journaling, my friends!
Hi! This is my first post to embodiment. I just finished a journal yesterday and thought this would be the perfect opportunity to share with the community.