Below the cut: photos of my twenty-third volume, finished! :-D
For the rest of my journals, click
here
!
1. The ending thickness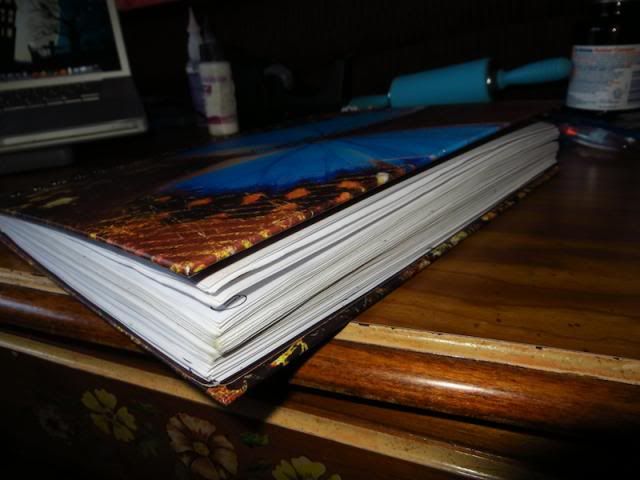 2. The cover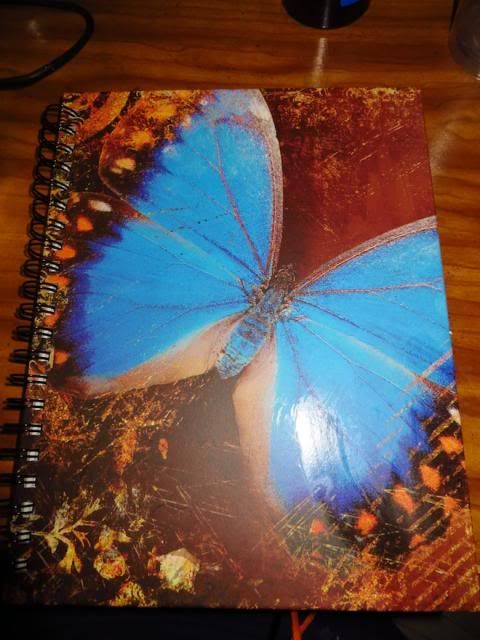 3. The notation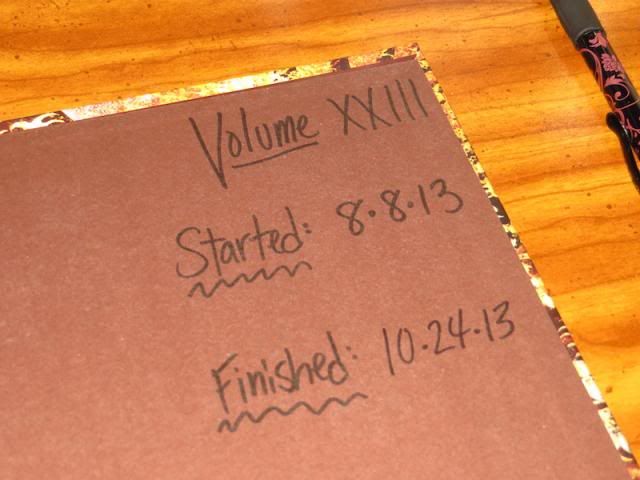 4. I started off the journal with some page-a-day clippings from an old Thomas Kinkade calendar.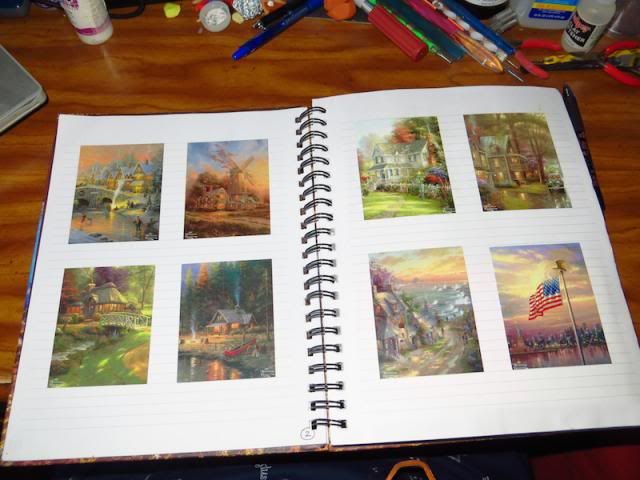 5. Smelly clippings from a Yankee Candle catalog.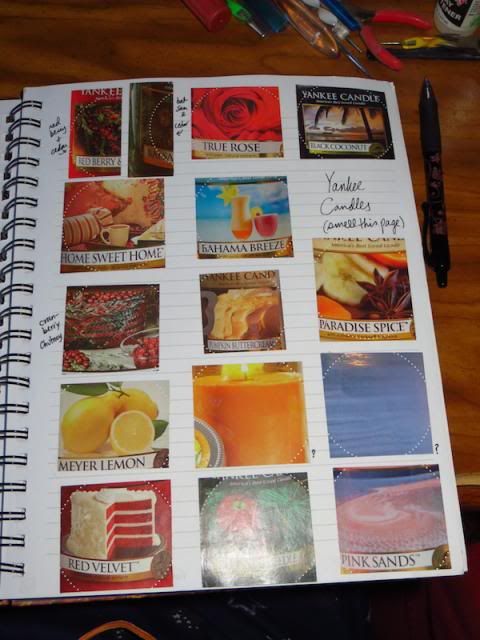 6. An old movie review I wrote in 1999. LOL
7. I drafted an important letter right in my journal. Never again. lol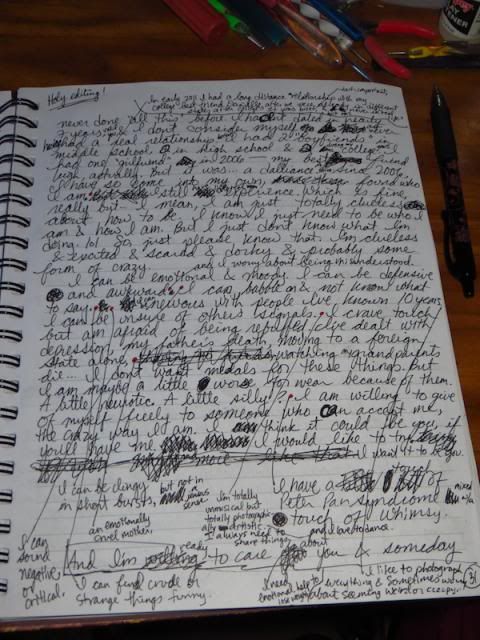 8. Typical text page.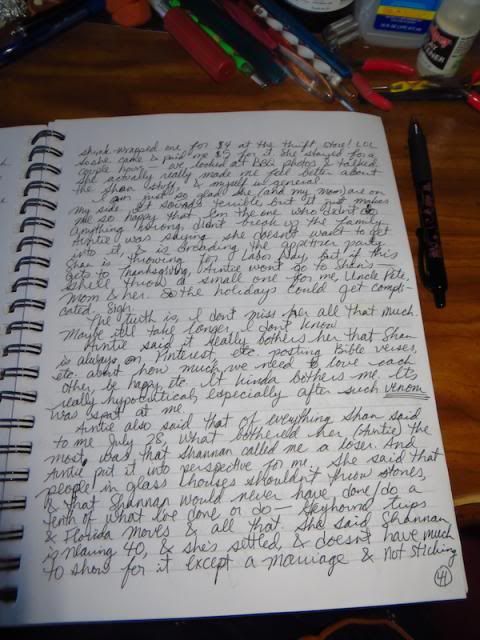 9. Photos from one of my best friends' Leigh's birthday at the beach
10. Chasing-Fireflies.com is such a fun/cute site and I love their Halloween catalogs!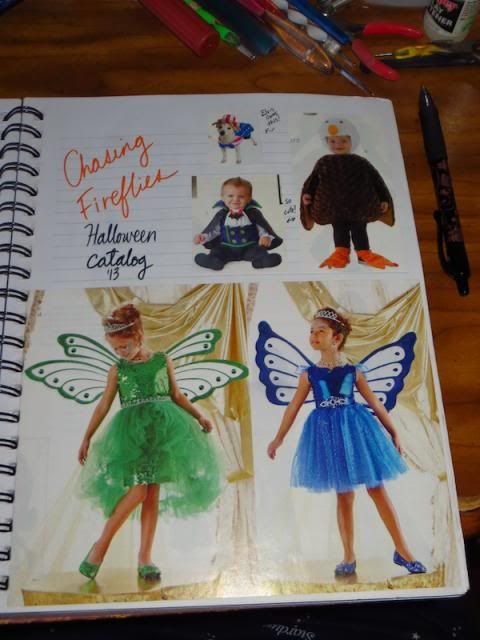 11.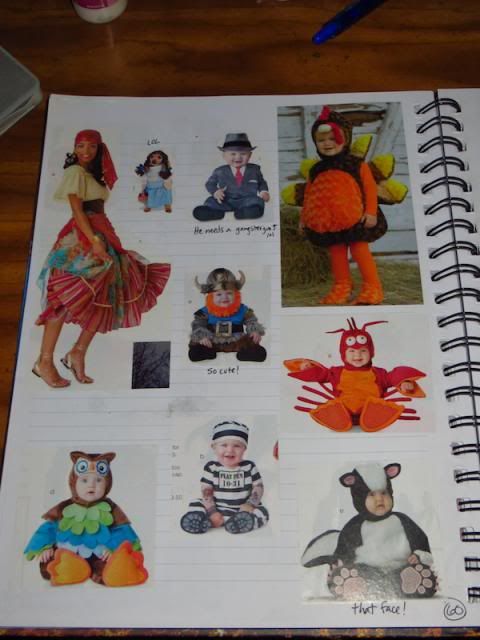 12.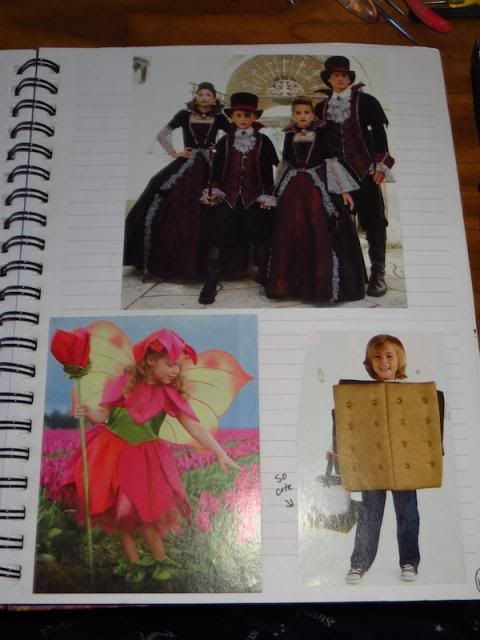 13.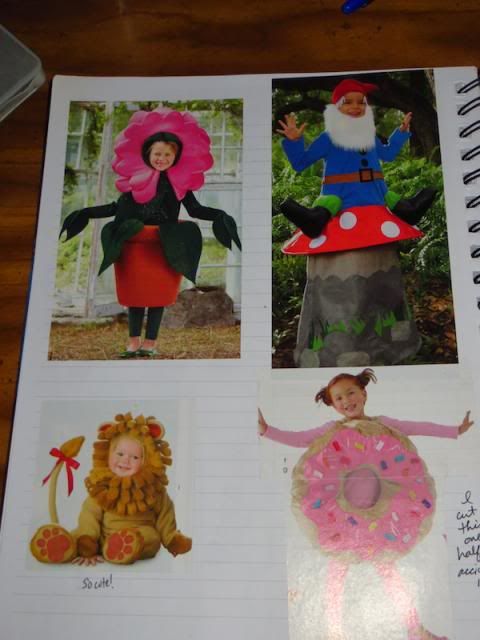 14.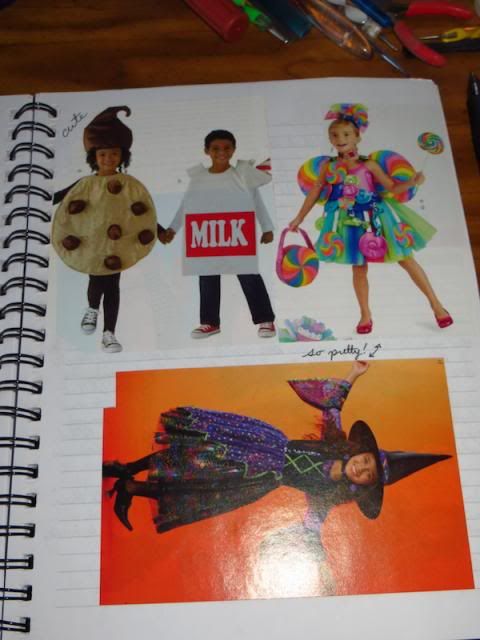 15. We had a poor little baby skunk living in our front yard all alone. He skunked our dog twice. lol Poor baby.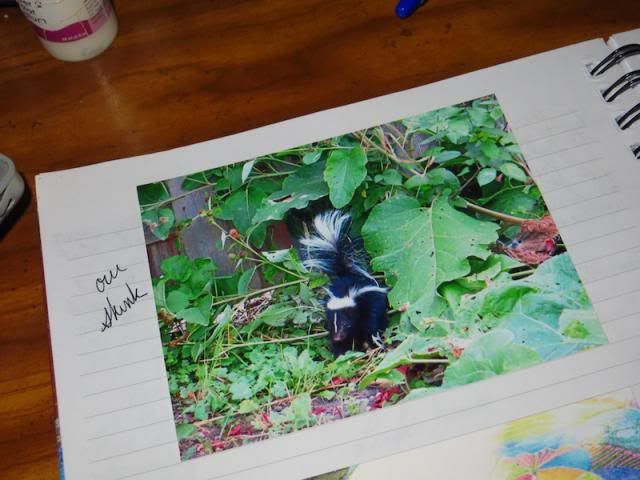 16. Pictures from another beach trip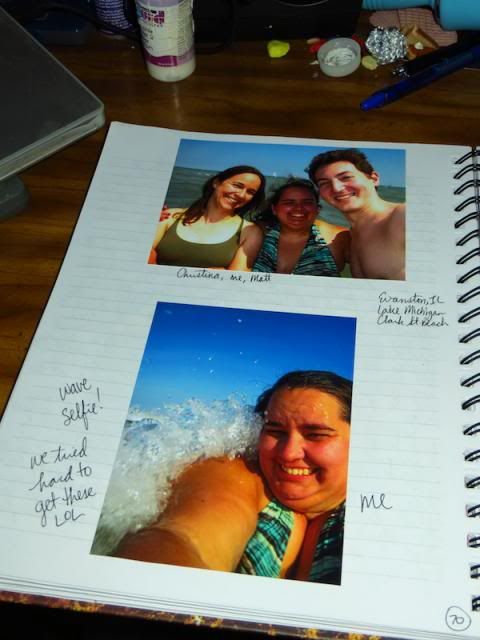 17. A surprise paper letter from an old, faraway friend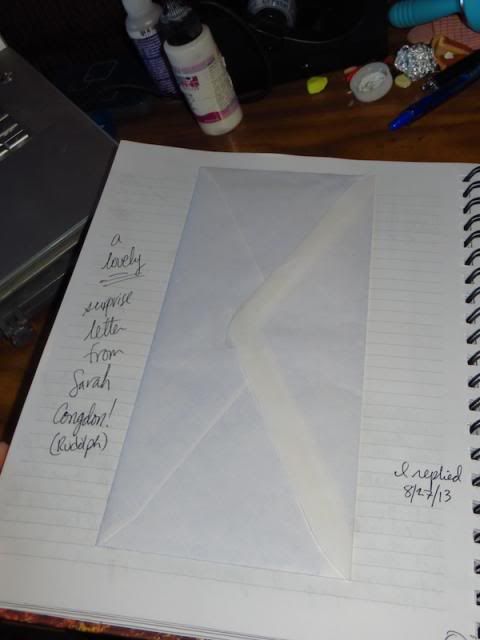 18. Lost cat in the neighborhood! (She was found!)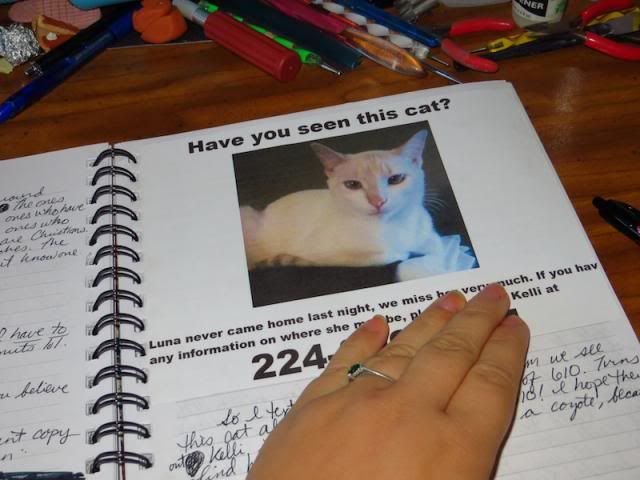 19. The first photo my current girlfriend and I ever took together, on our first date in late August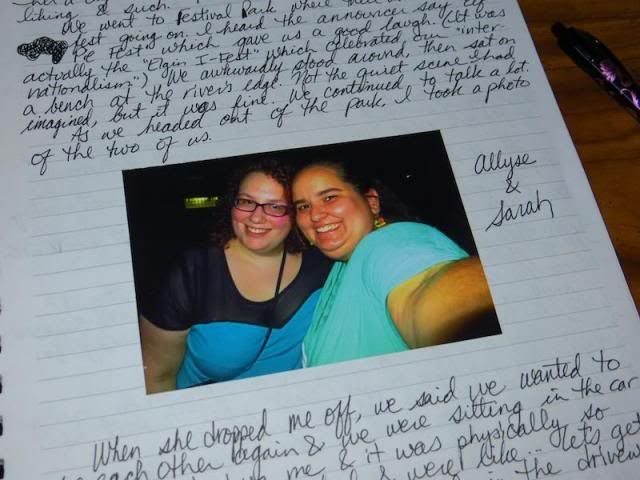 20. Chasing Fireflies sent another catalog! LOL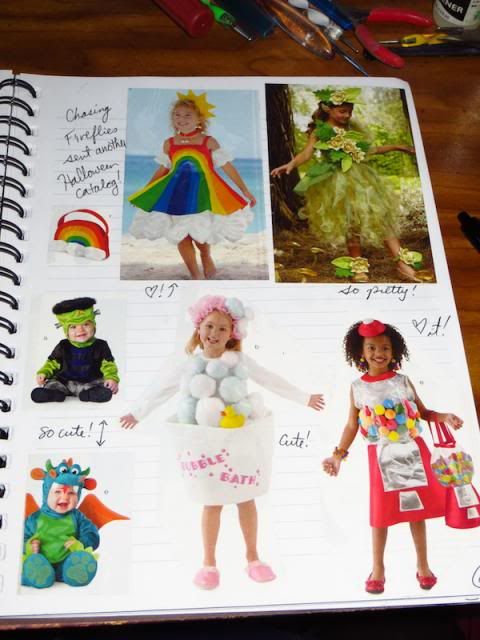 21.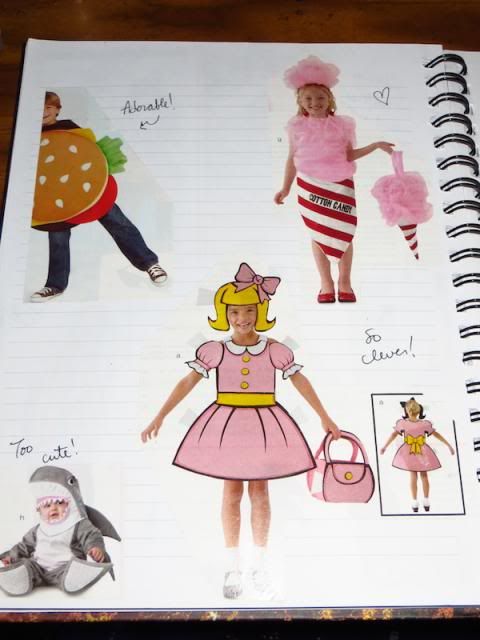 22. My first kiss in almost 7 years!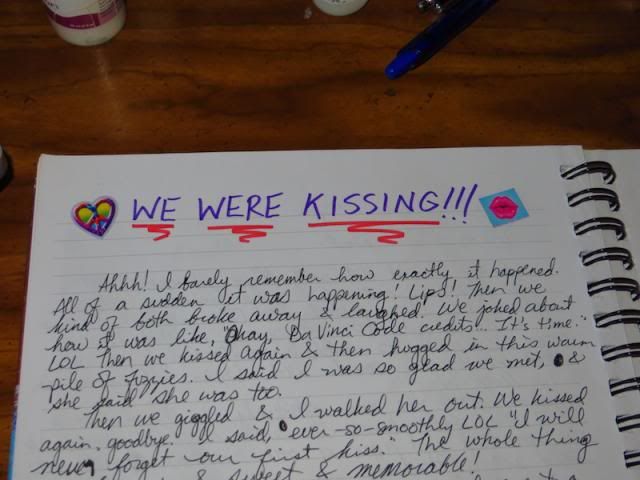 23. The cover from the booklet from my town's historical house walk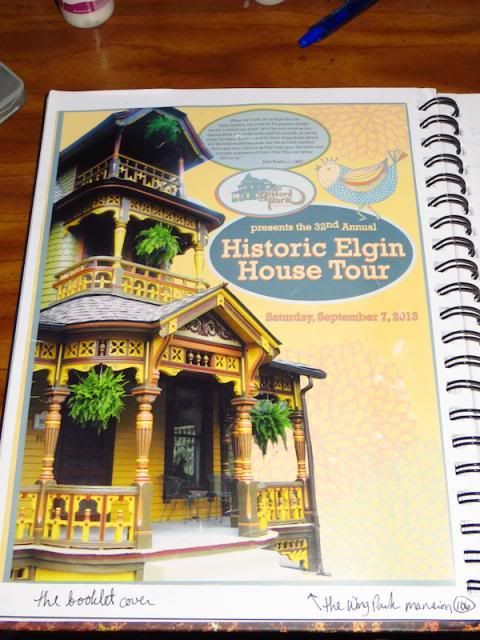 24. Official!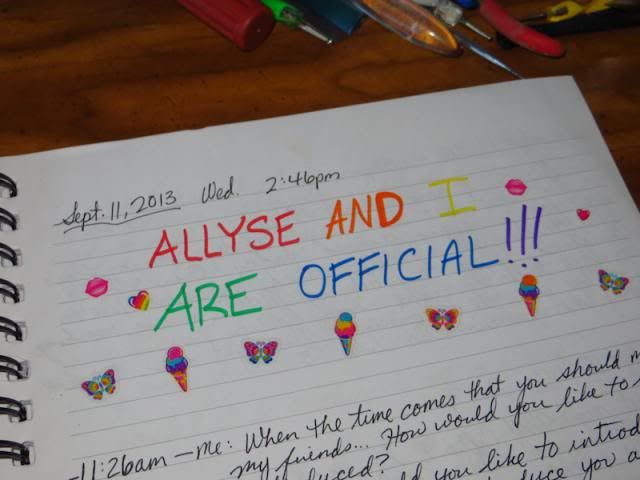 25. Movie ticket!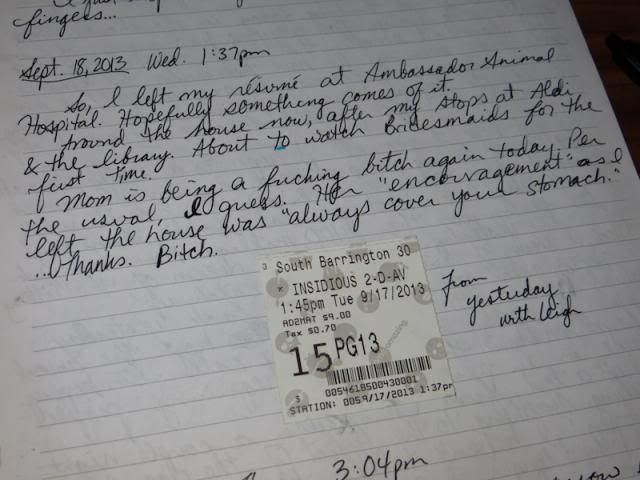 26.
Wizard of Oz
Happy Meal toys!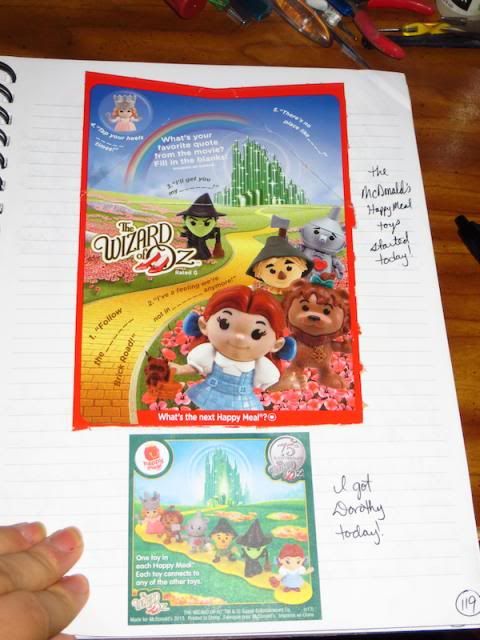 27. Notes and drawings by friends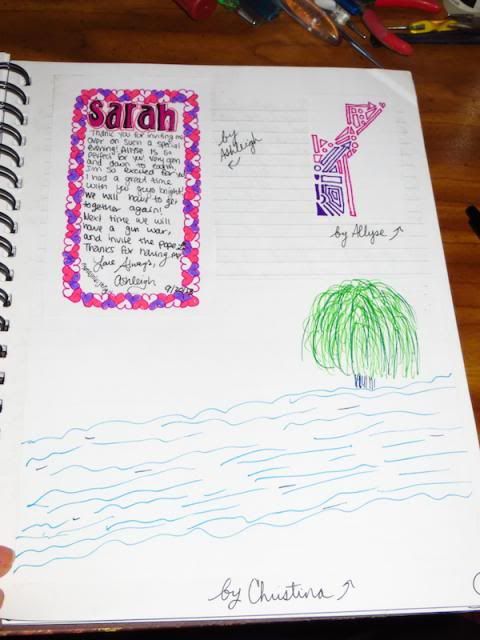 28. Game sheets. LOL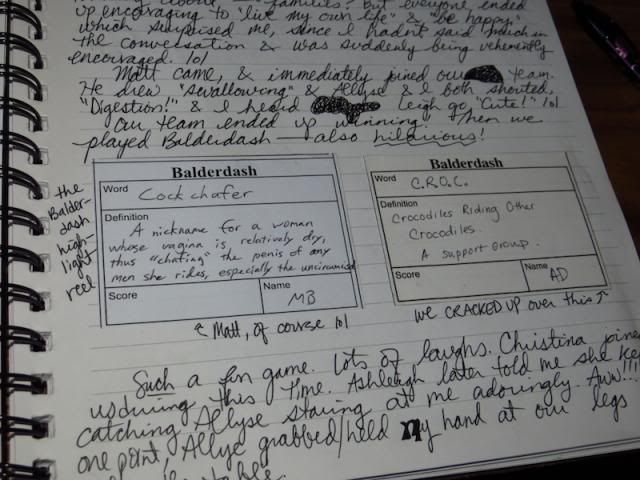 29. Group photo! This was the night that my friend Ashleigh (
smashleighfig
) joined the group and everyone met Allyse.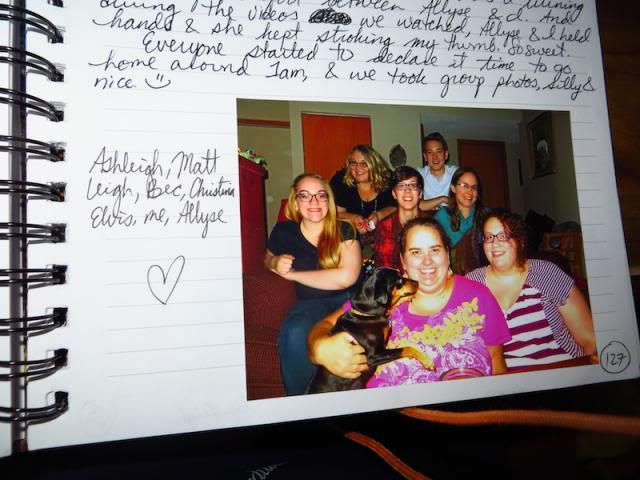 30. Another friend entry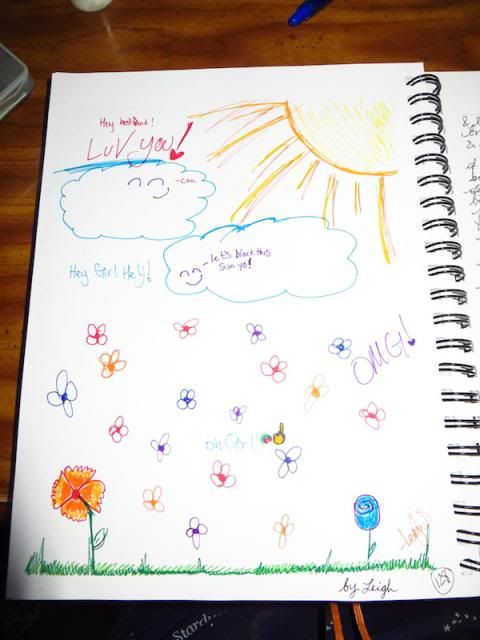 31. Ashleigh's entry from after our great get together. It touched me so!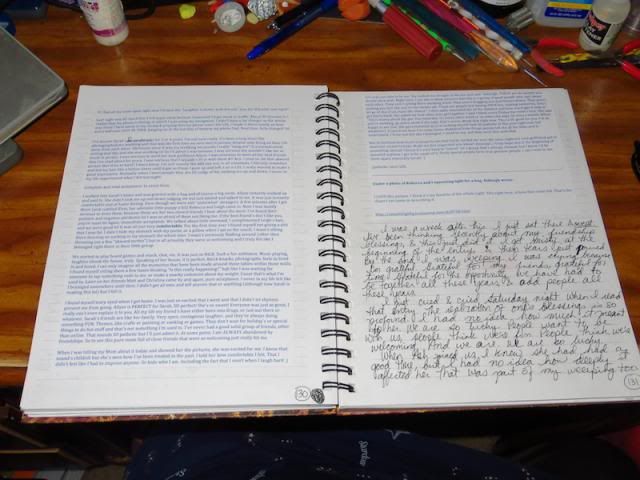 32. Cemetery walk booklet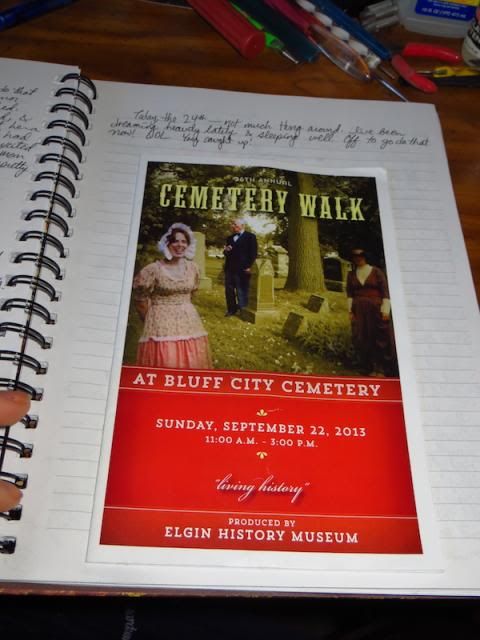 33. An entry by Ashleigh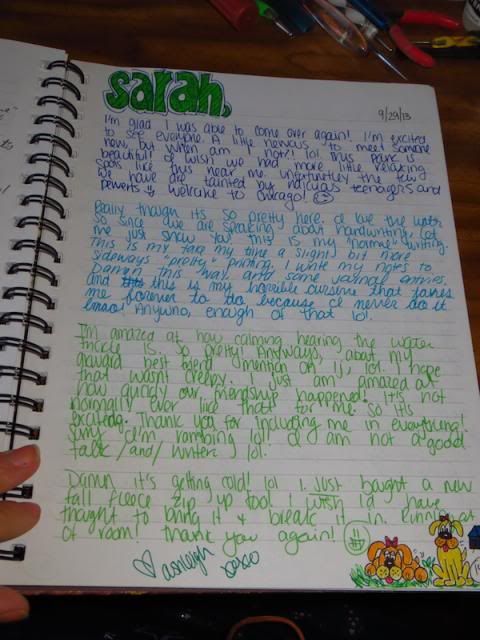 34. I met Allyse's friends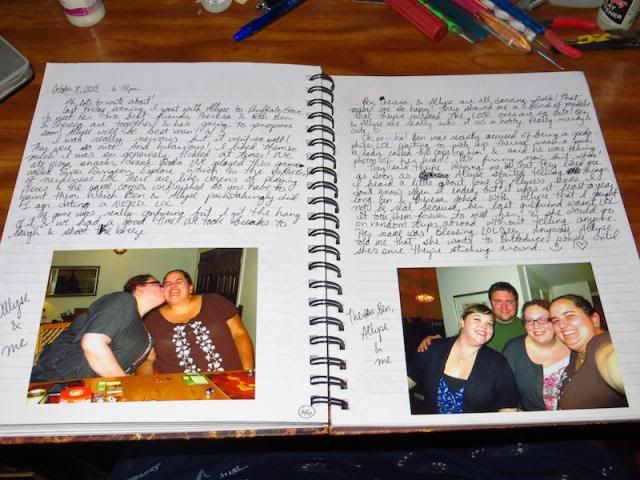 35. Six Flags's Fright Fest!
36. Fright Fest
37. Fright Fest map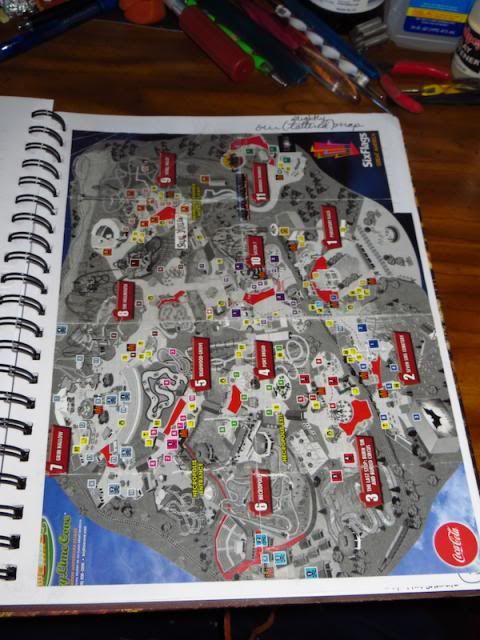 38. I saw these amazing reimagining of Disney Princesses/gals as tattooed pin-ups so I printed them for my journal.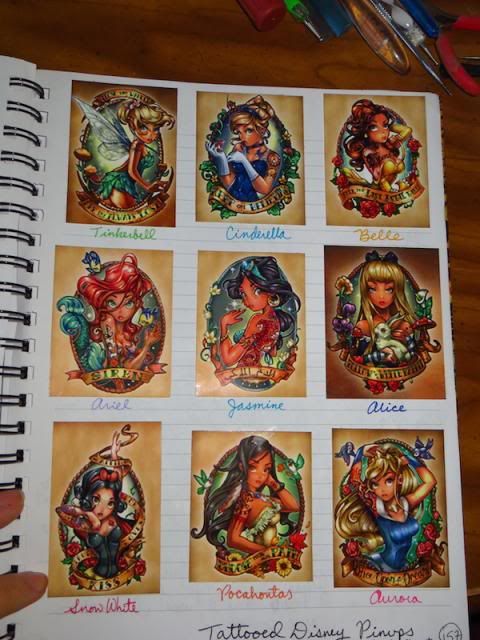 39. I had never carved a pumpkin before! These photos are from the night I carved with Leigh and Rebecca. Mine is the big one in the middle.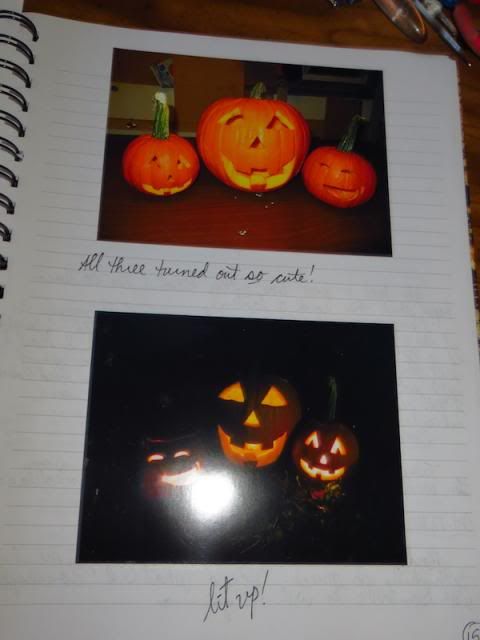 40. Corn maze mementos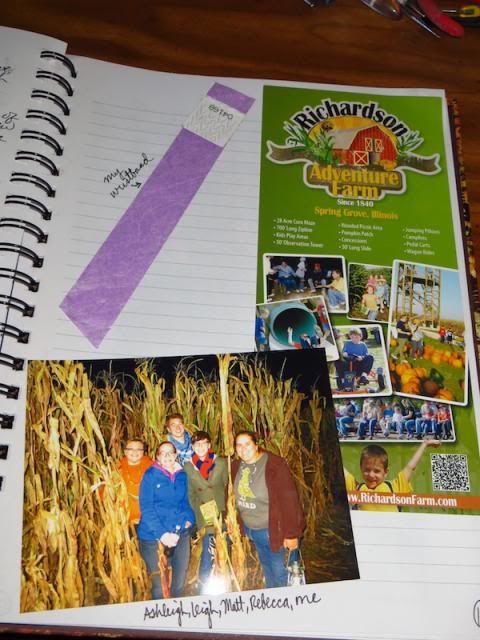 41. We finished the huge corn maze!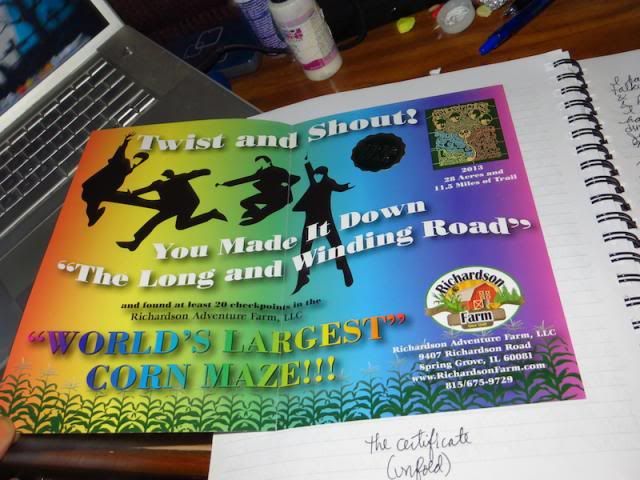 42. I finished out the journal with some quotations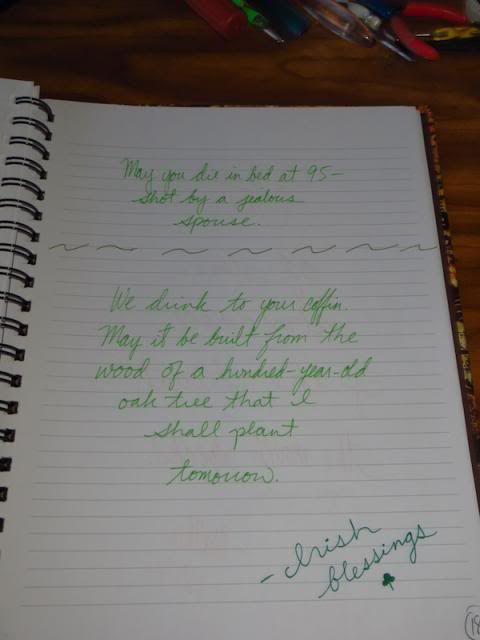 43.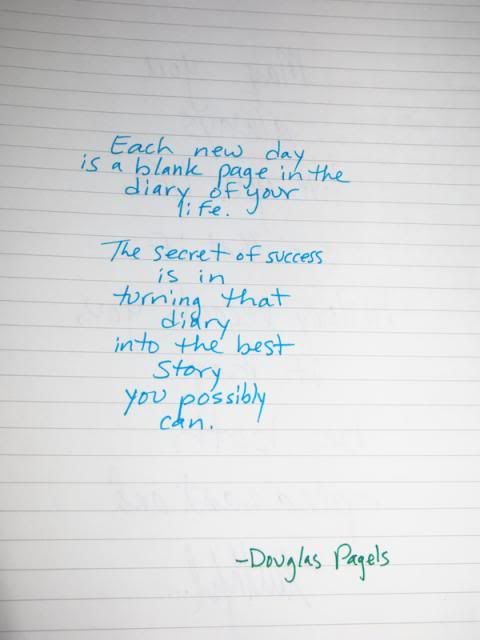 44. Quotations by me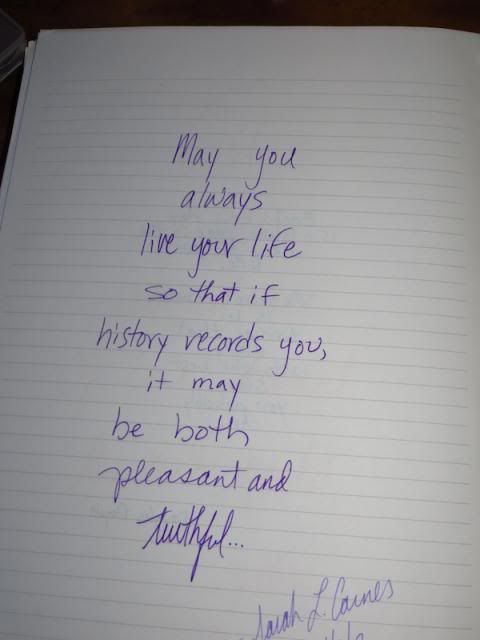 45.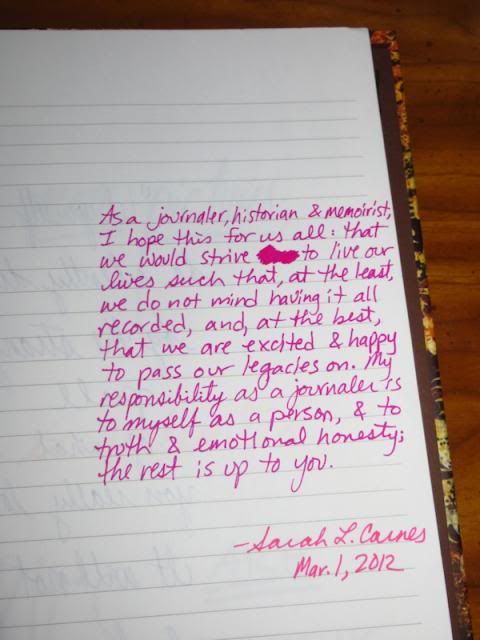 46. Quotation!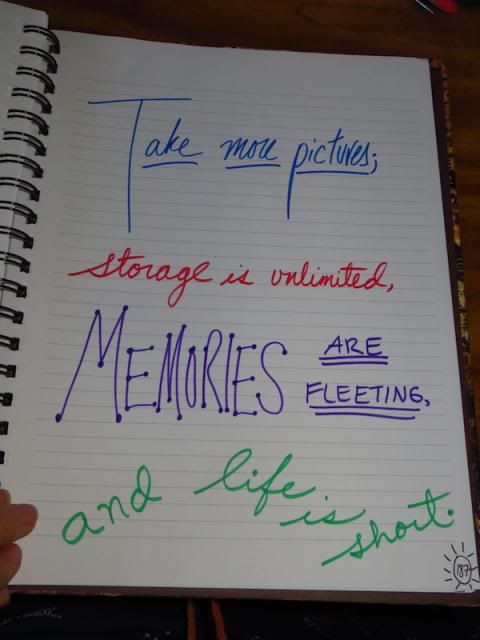 47. The new journal!
48. The new notation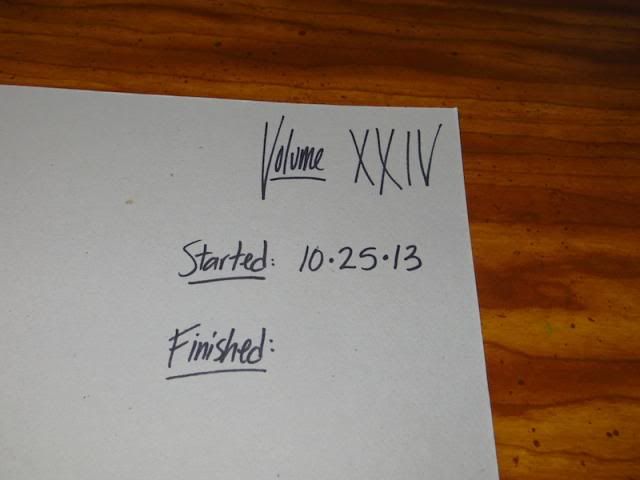 49. The survey I do when I start a new journal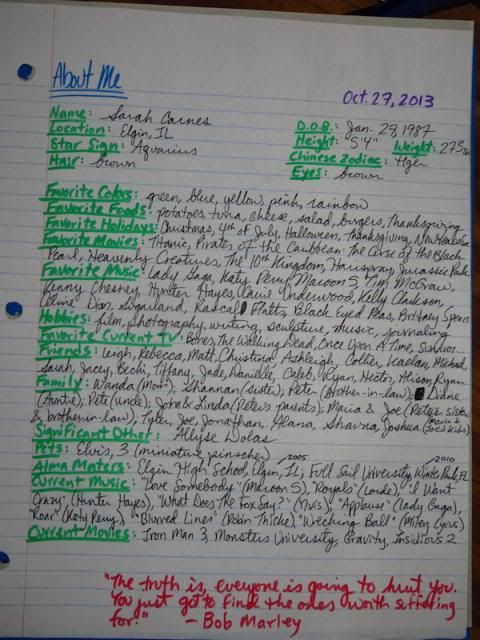 This one has a lot of photos - it was an eventful journal!