This journal ran from 26th November 2012 and was finished on 16th January 2014.
I got some vinyl stickers from somewhere online.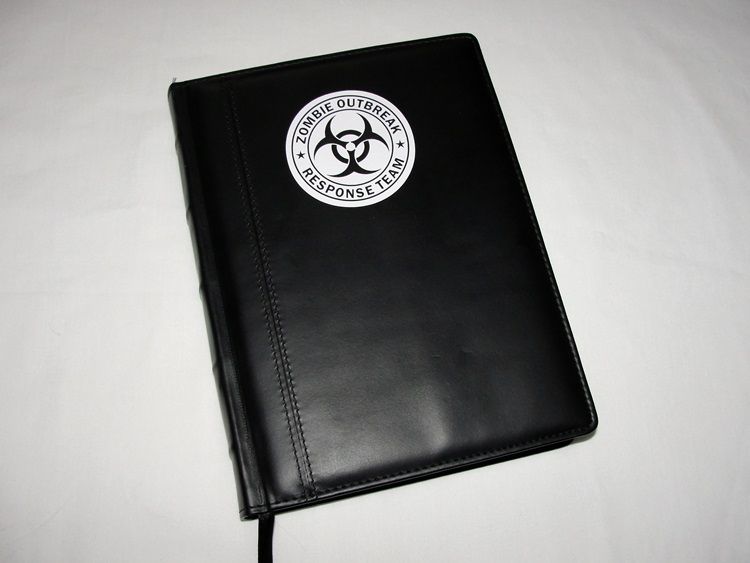 It's large and 400 pages thick.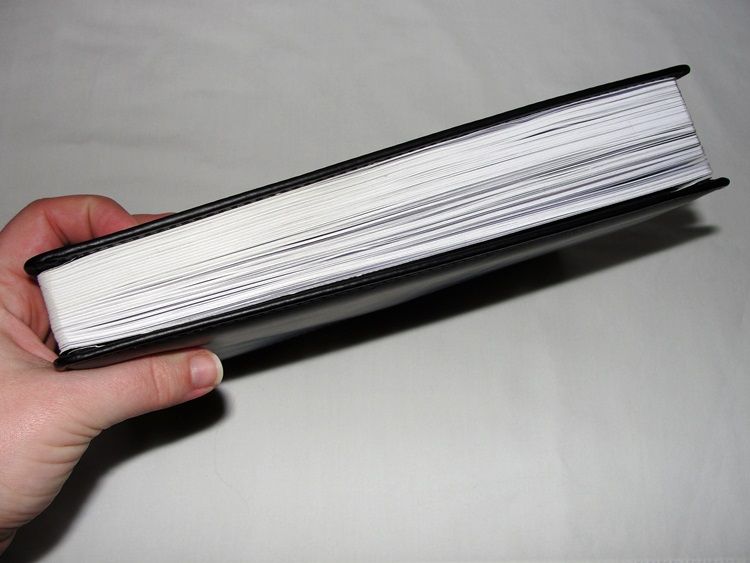 Typical text pages, most of the book is like this. Book reviews scattered all the way through.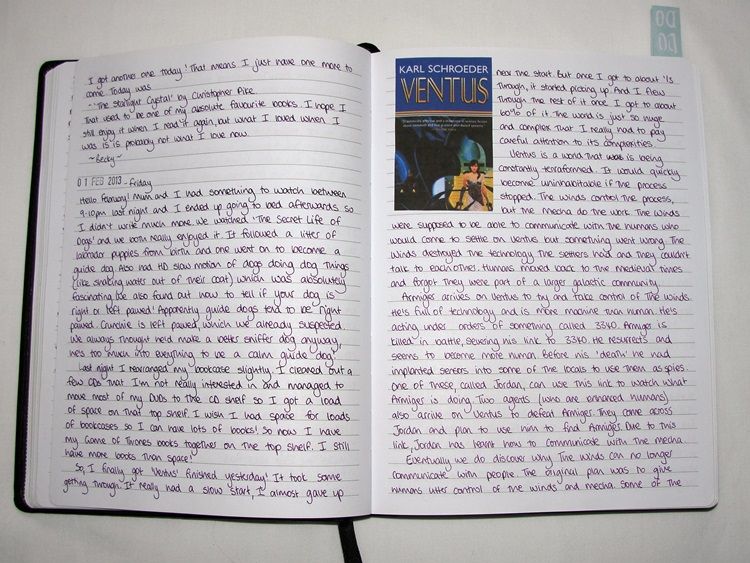 I wasn't feeling well during a showing of "The Hitchhikers Guide To The Galaxy" and left during the break. Shame, I'd really been looking forward to it.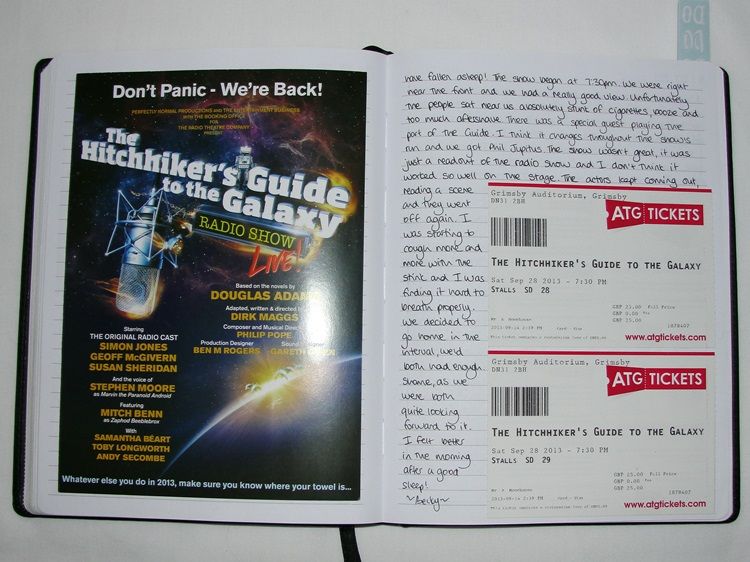 Concerts are usually good for a few pages of writing!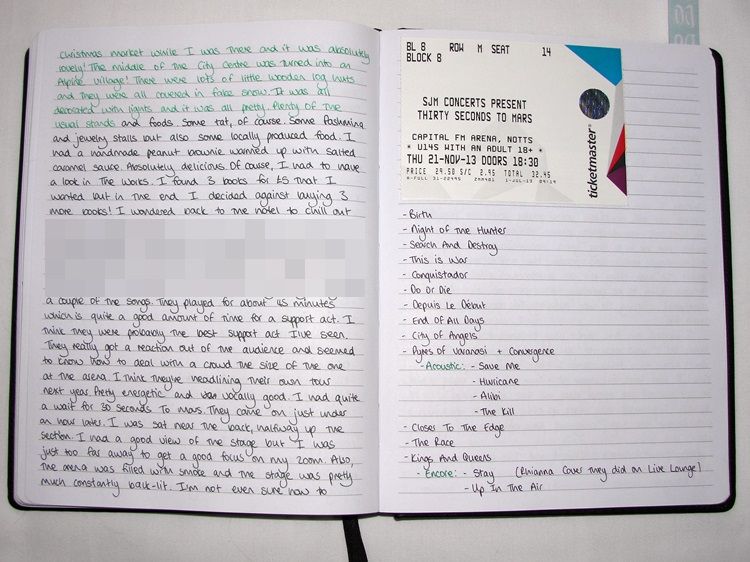 Loved "Catching Fire", but I'm a fan of the series anyway.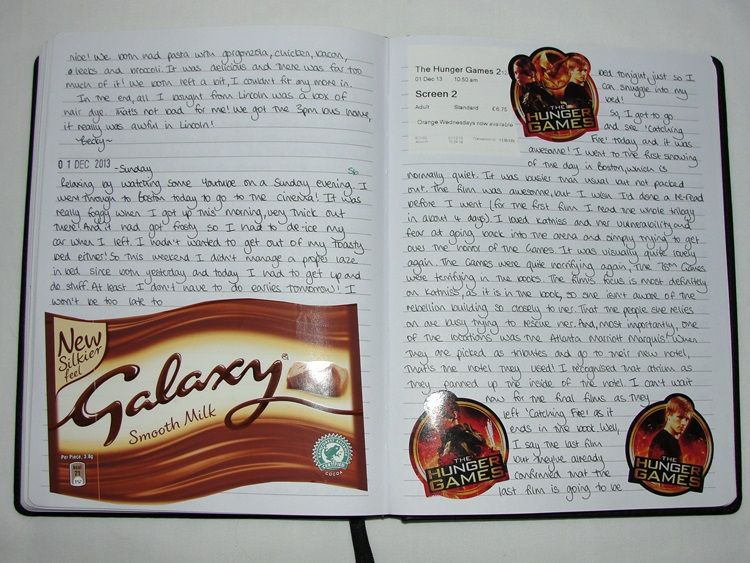 Inks used throughout. I had been worried at first that I'd run out of room on this page since the journal was so long!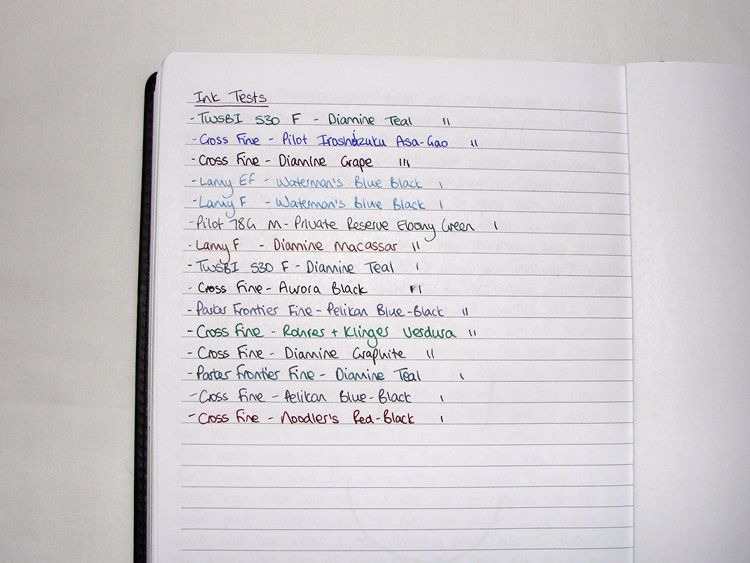 I am *finally* done with this massive journal! I bought it when I visited the US in 2011 and when I went again in 2013, I seriously considered buying the pink version. Then I decided I couldn't do that to myself!!