Posted to a few places, so please excuse any strange-sounding "formality." :-)
Hello! I come bearing another volume of my story finished!
This one might be slightly on the boring side, and it was hard to decide what to even share and what not to. Lots happened in my life in the second half, and it's just a lot of text and personal stuff. So this is kind of just a mixed bag of paste-ins and random little stuff and such. I even covered up certain faces and names of people who are no longer in my life. I don't think I've ever censored myself like that before! Felt odd. But I think it was necessary for this volume. I also didn't go all the way to the end; there are a handful of blank pages in the back of it, since I really wanted to move on, symbolically, from this time in my life. Onto the next, happier one!
But! There are some good things in here too! I had a birthday! And my cake this year was ADORABLE! I hit my five-year journaling anniversary! There are some cool randoms in here! And I will definitely be okay. :-)
1. The journal. Piccadilly large!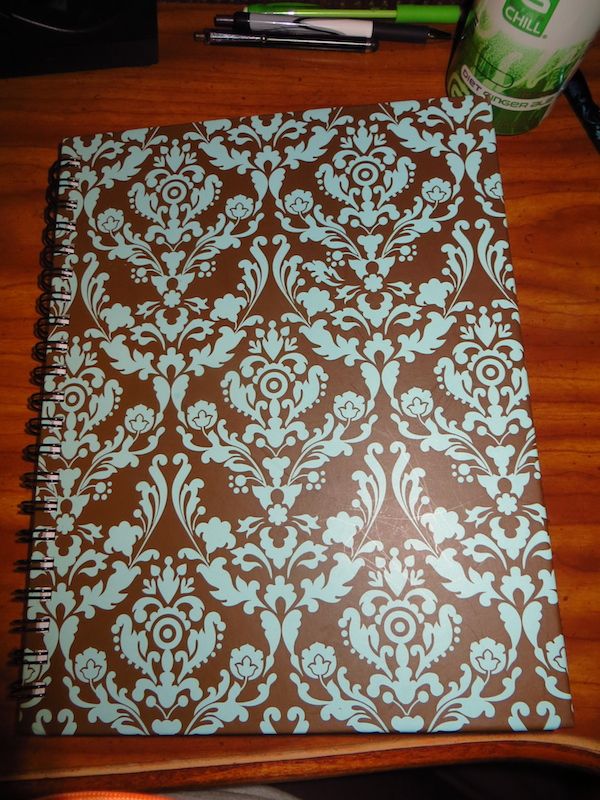 2. Ending thickness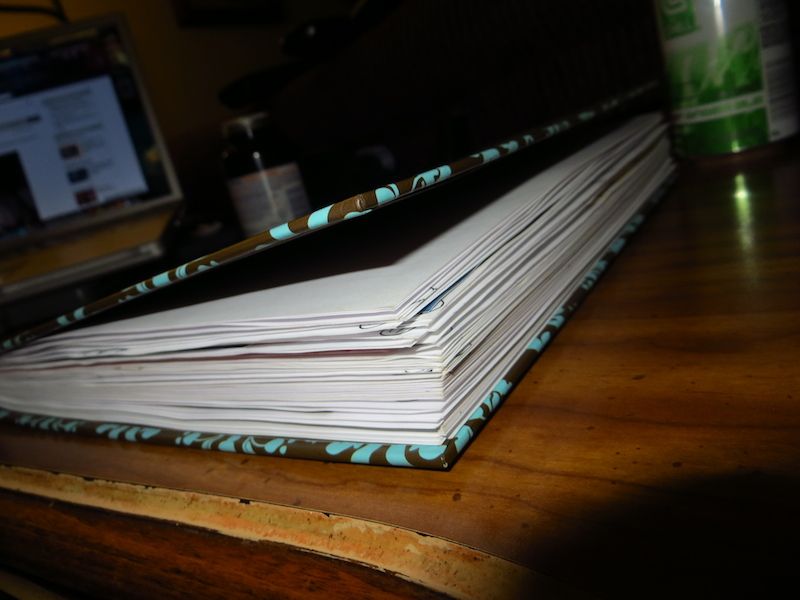 3. I started doing a front-of-journal index!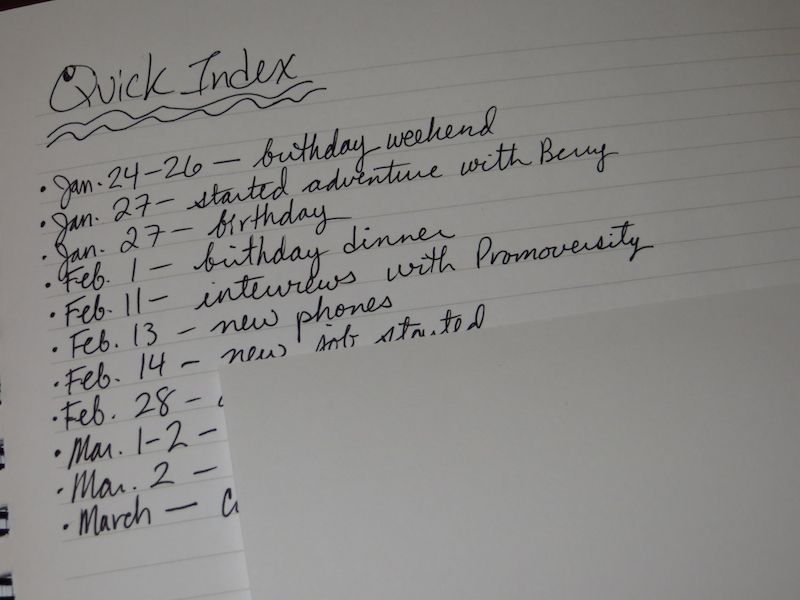 4. Wrappers from making my 27th birthday cake with my sister!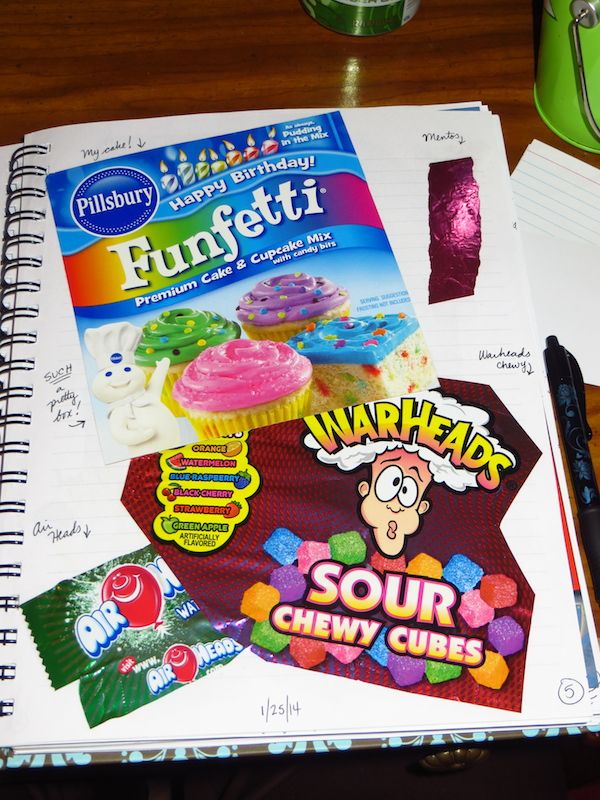 5. Cake!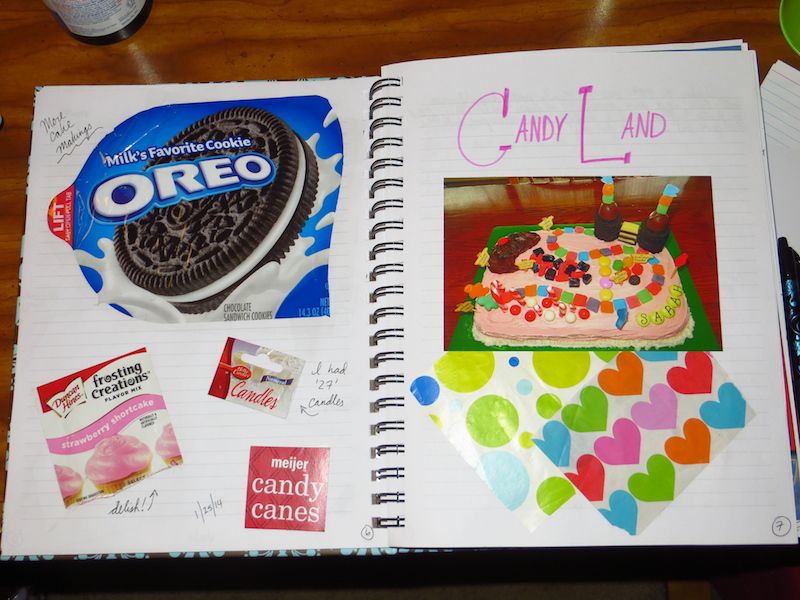 6. Probably one of my favorite cakes ever!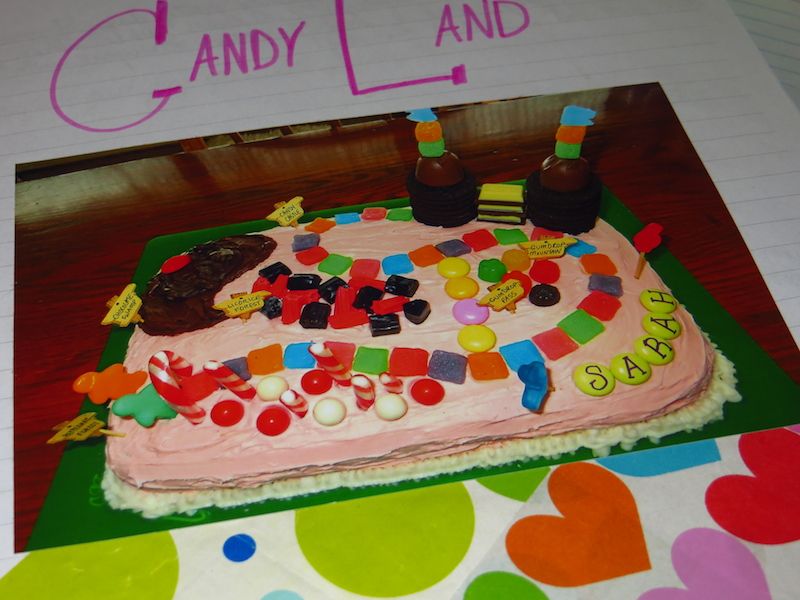 7. From the Candy Land cake.
8. Cards!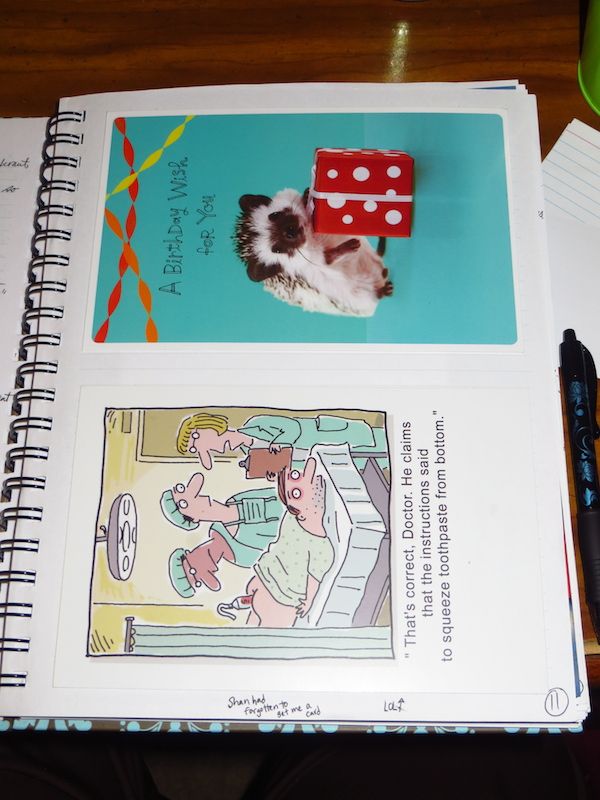 9.
10. I got Settlers of Catan for my birthday! Among other things.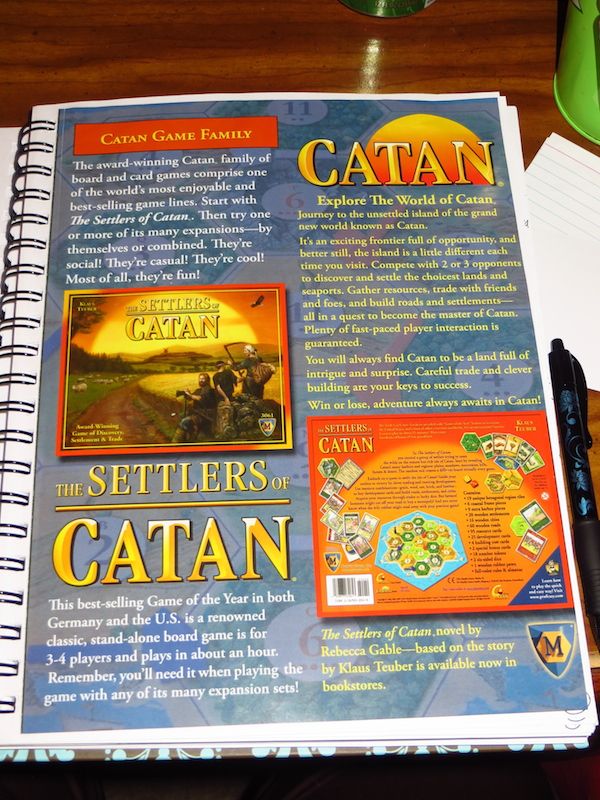 11. Used gift cards and the cutest holiday-time stamps!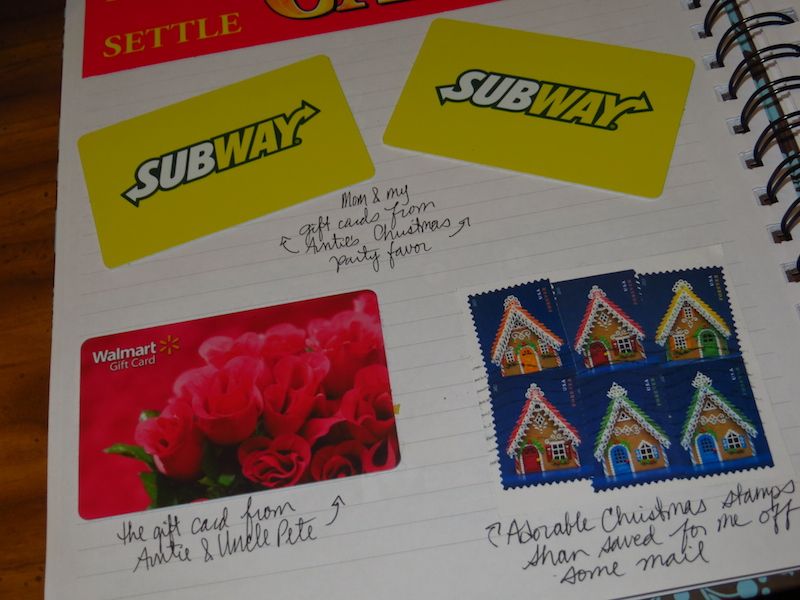 12. An envelope from
yummee_pie
!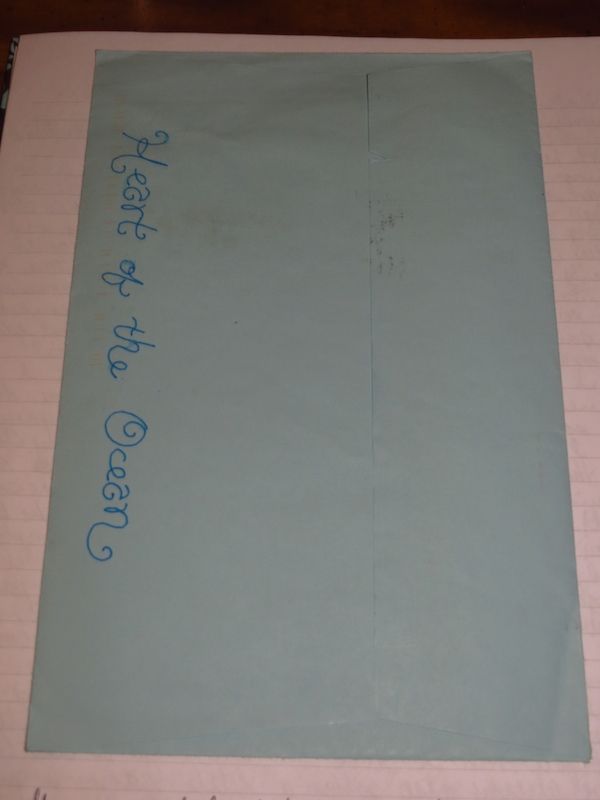 13. More cards!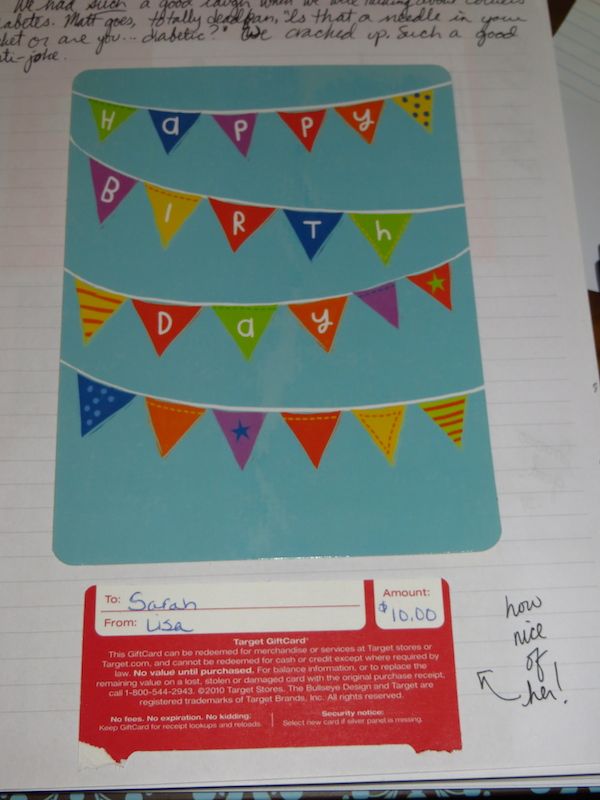 14. More cards and cake! That cake was soooooo good!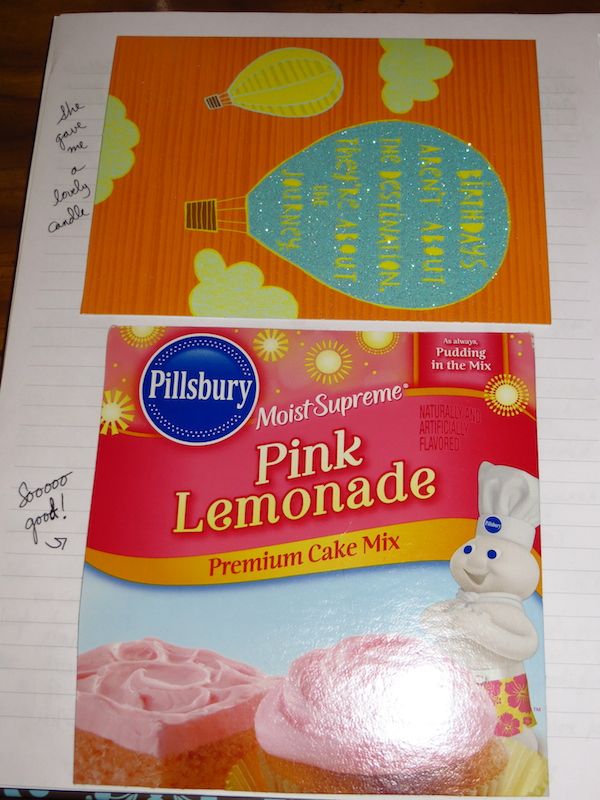 15. Made by my BFF Matt for my journal. My birthday is January 27, but I always seem to be celebrating over the period of several days, so we joke that it's my "special week." This year it got upgraded to "special month" because I had different birthday festivities going on for three weeks. LOL This was done February 1.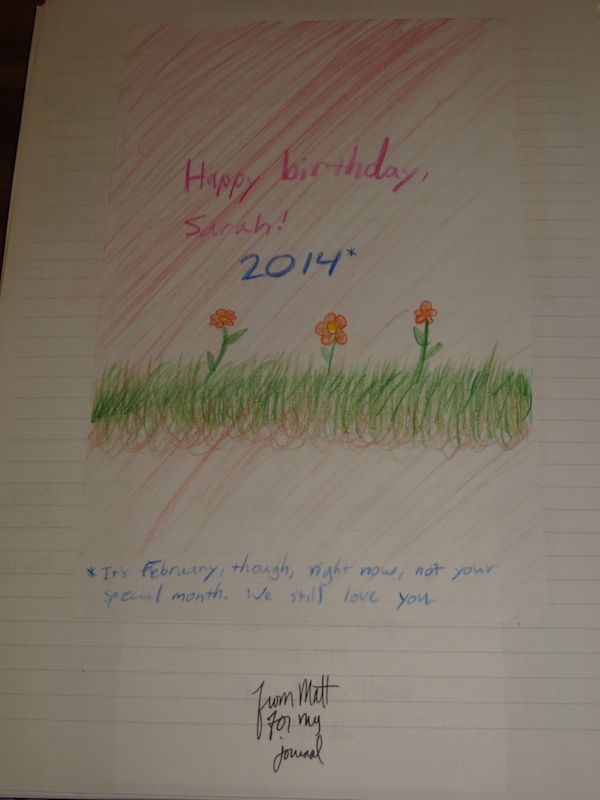 16. This is the actual envelope from Matt's card, and then a photo of the front of it. It was too thick to paste in; it sings and dances! LOL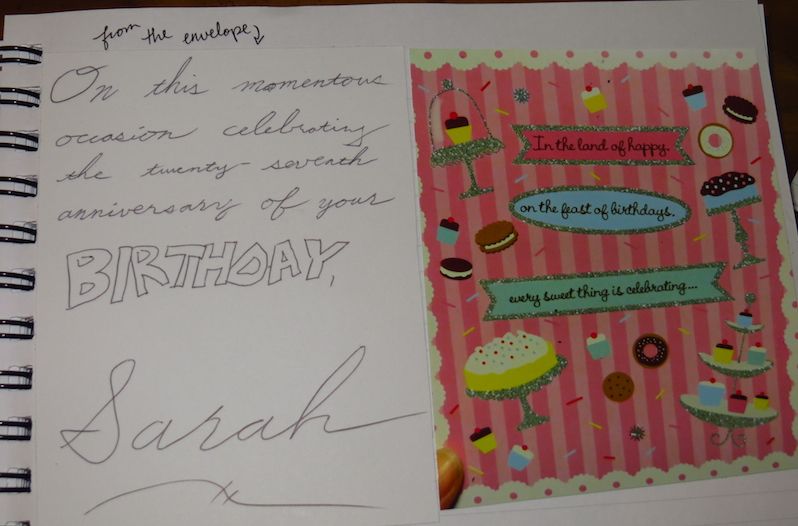 17. The card in action!
18. Too cute!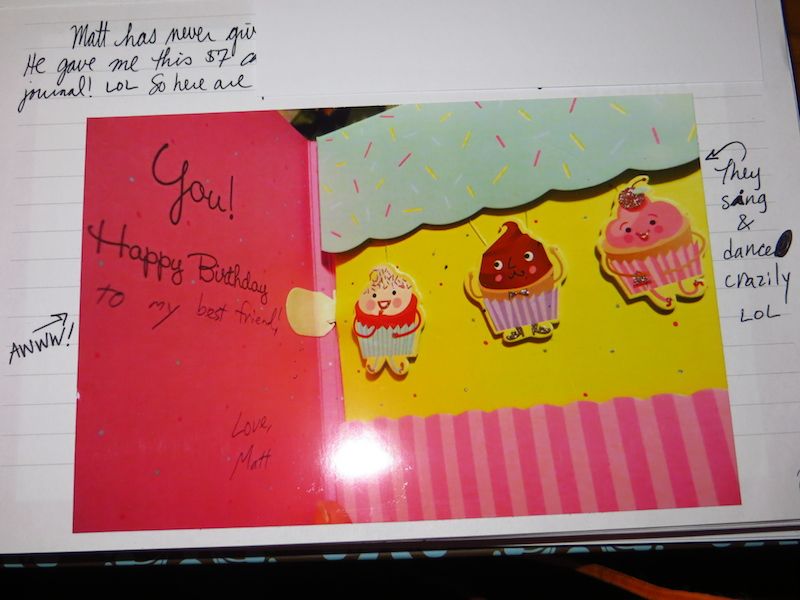 19. Cards galore! :-D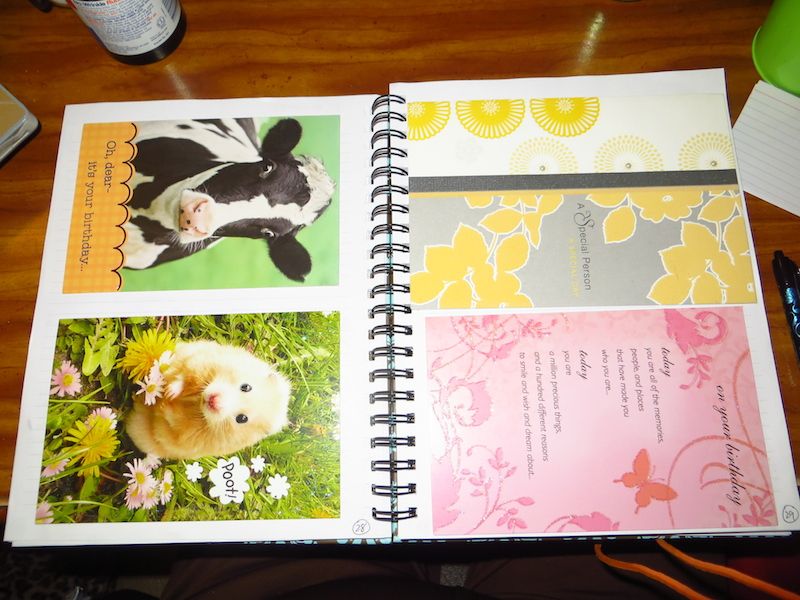 20.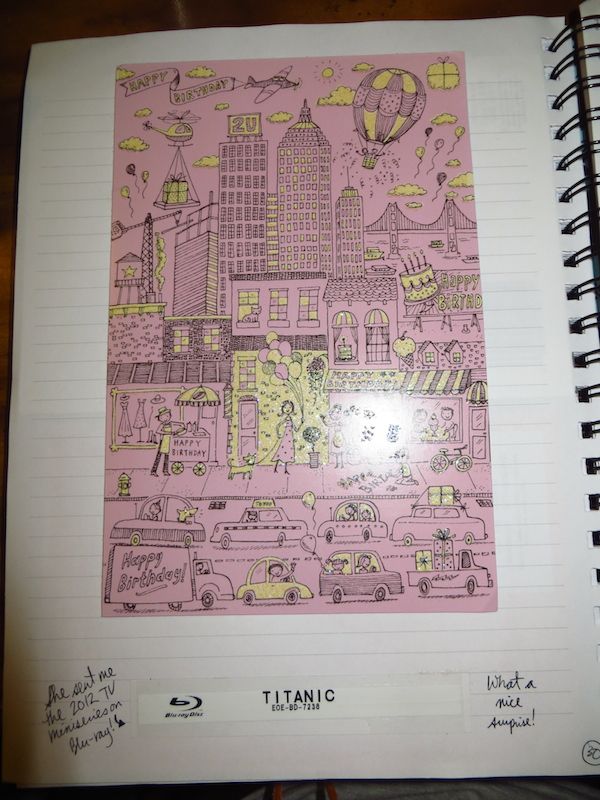 21. A quotation by me.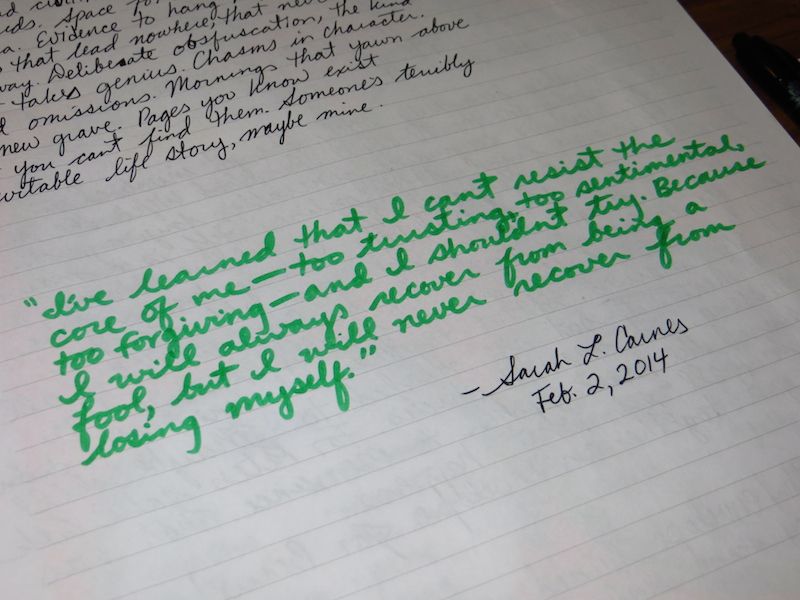 22. A game I bought came with this sheet of things to punch out, and I couldn't resist using the scrap somehow!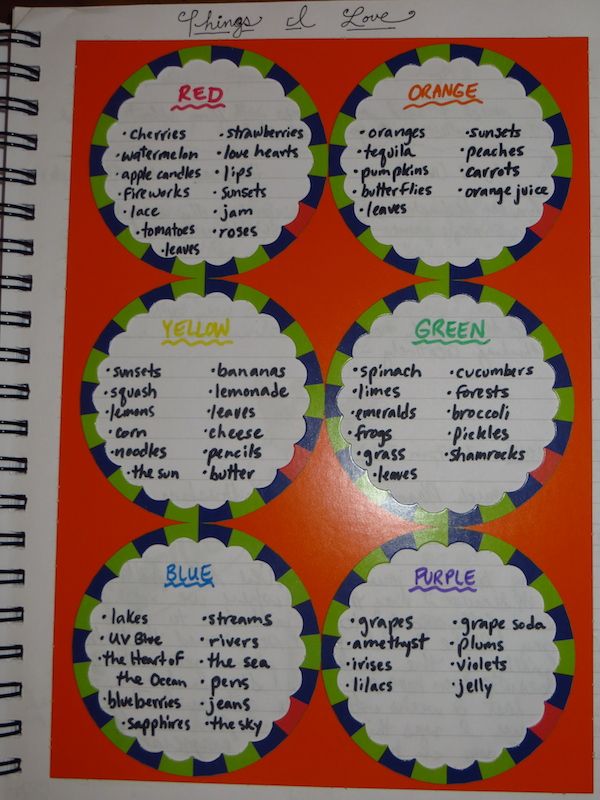 23. YUM! I loooove pea soup!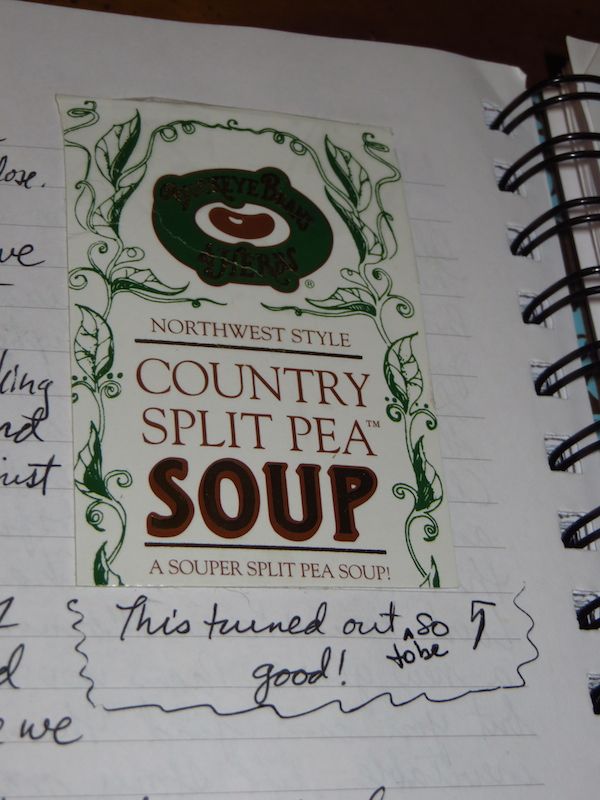 24. Poor Marius.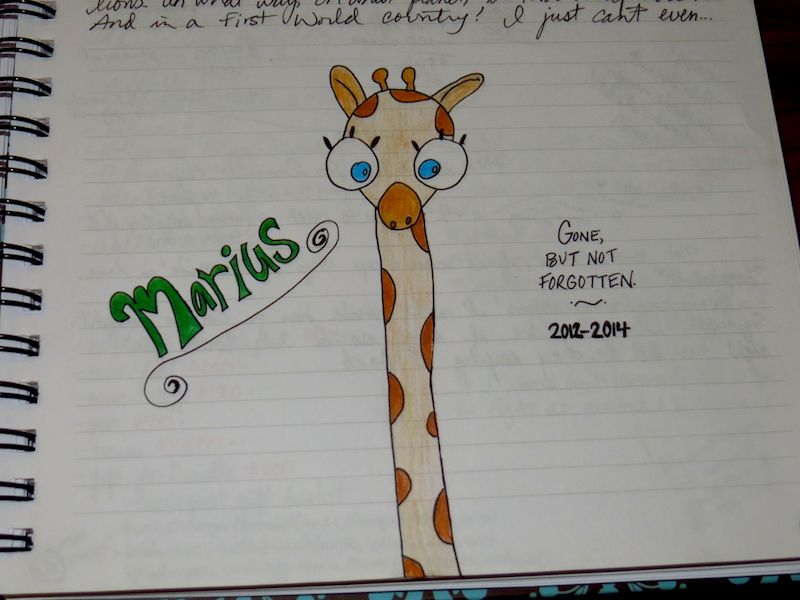 25. NEW PHONES!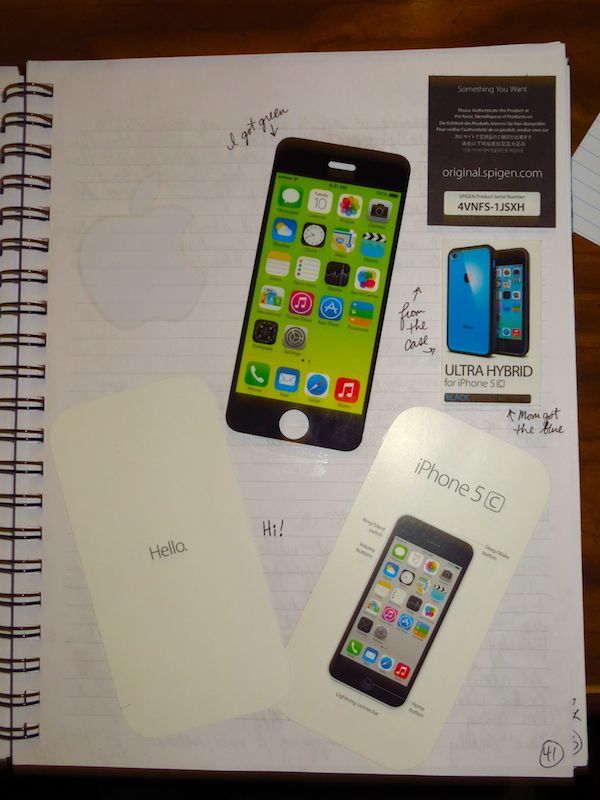 26. From my Valentine's Day package from
yummee_pie
!
27. iPhone 5C print tests from Walgreens, and a print of something I made with this AWESOME app I found called Tangled FX. The top and bottom are the same photo, before and after going through the app.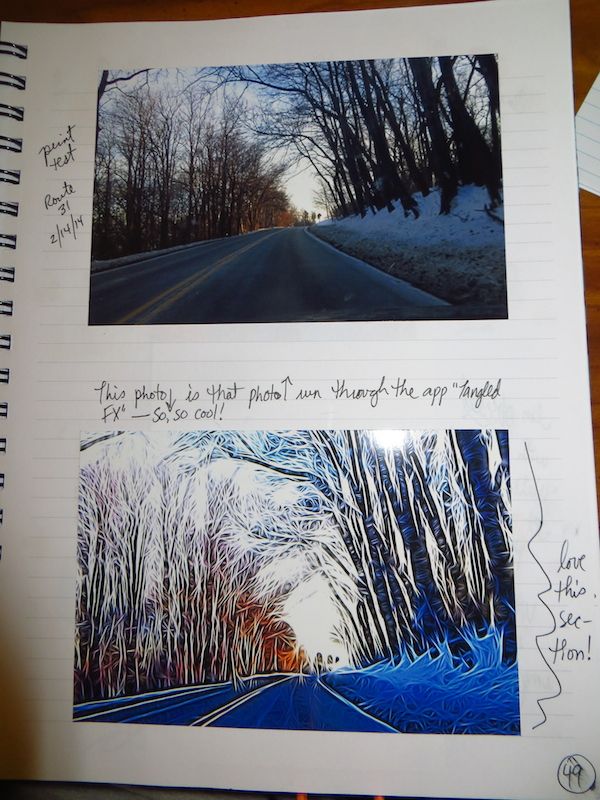 28. This print is a photograph of mine of Cinderella's Castle at Disney World that I sent through the AWESOME app Waterlogue. Love love loving that app! And this page.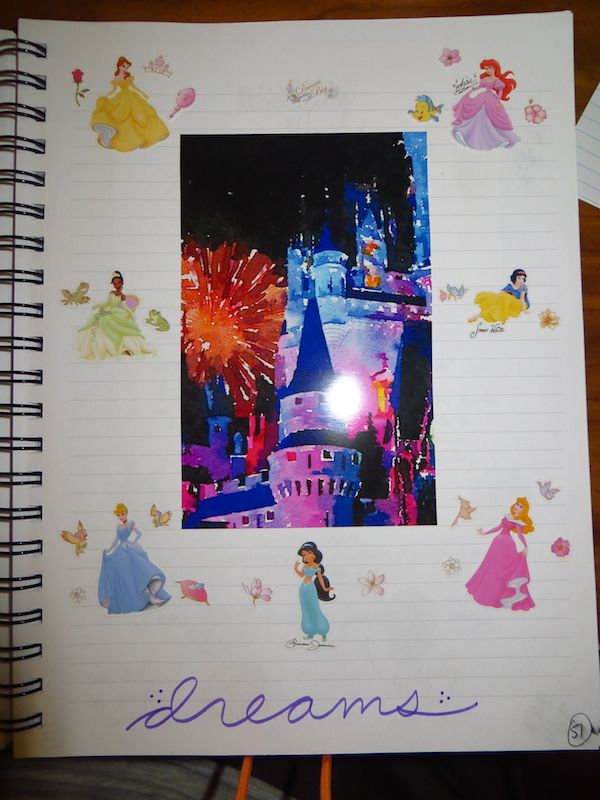 29. More Waterlogue!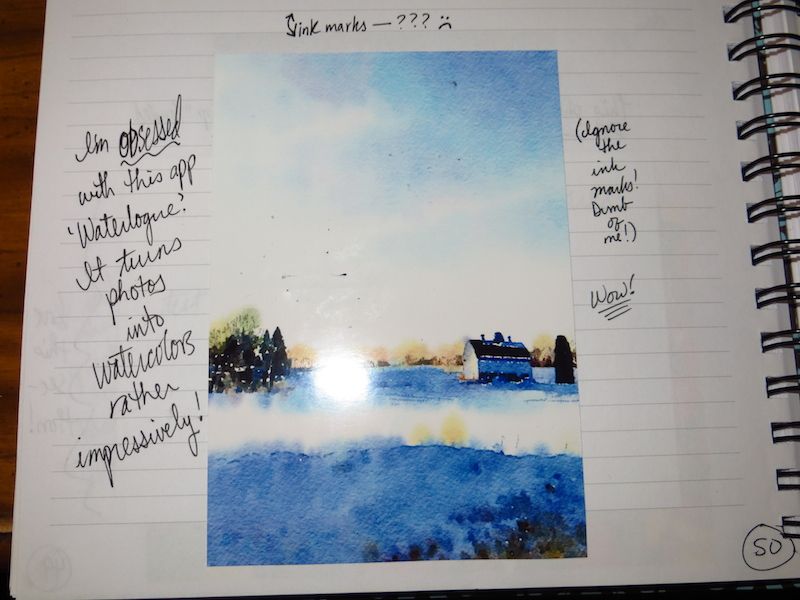 30. Scented stickers!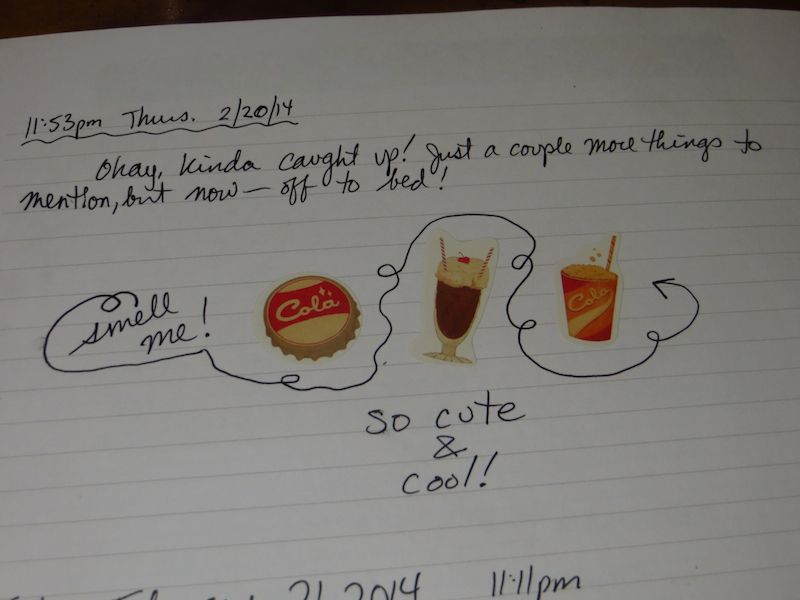 31. Postcard and cute bag!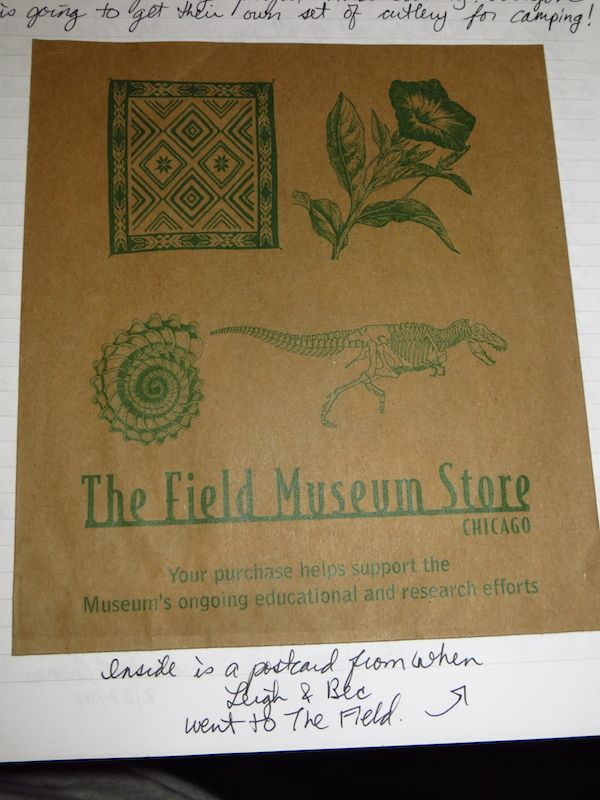 32. I wrote this the other day.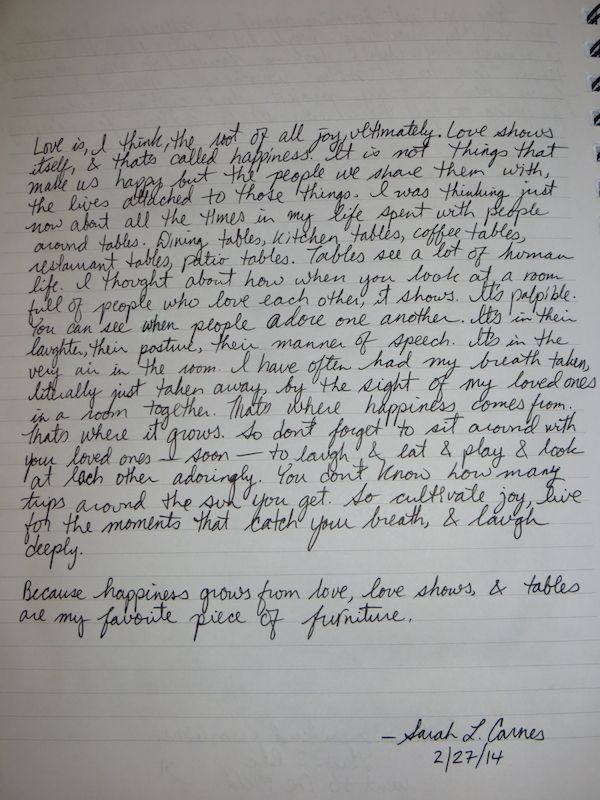 33. What a nice little surprise in the mail!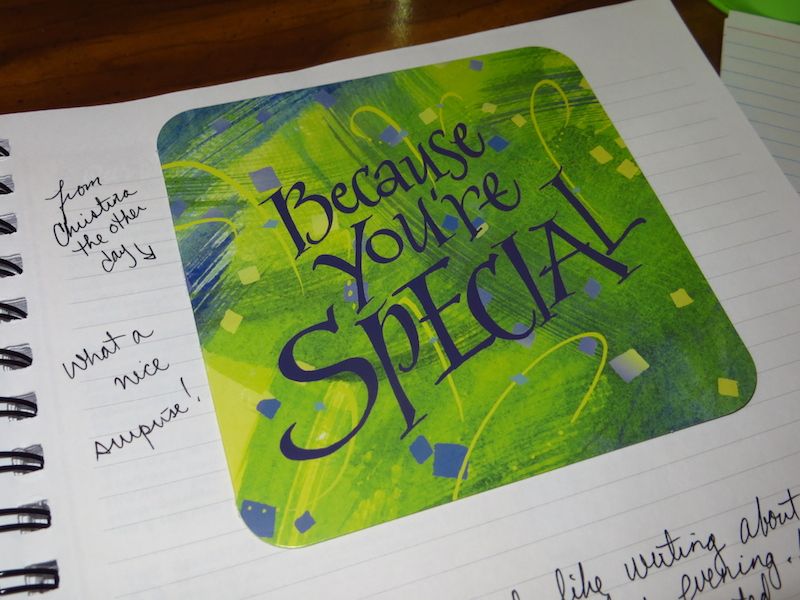 34. DELICIOUS pizza with my BFF Matt.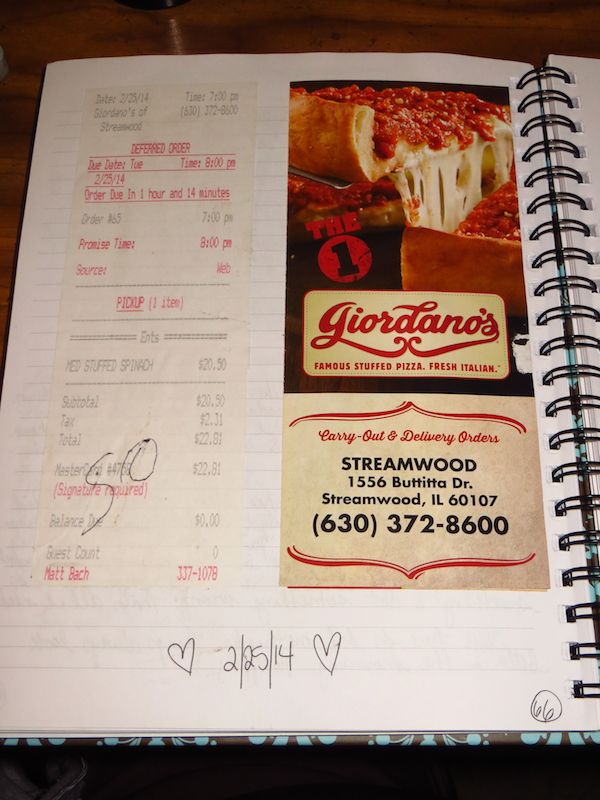 35. I found a small Thomas Kinkade calendar on clearance, and I will be using the pages in my journal!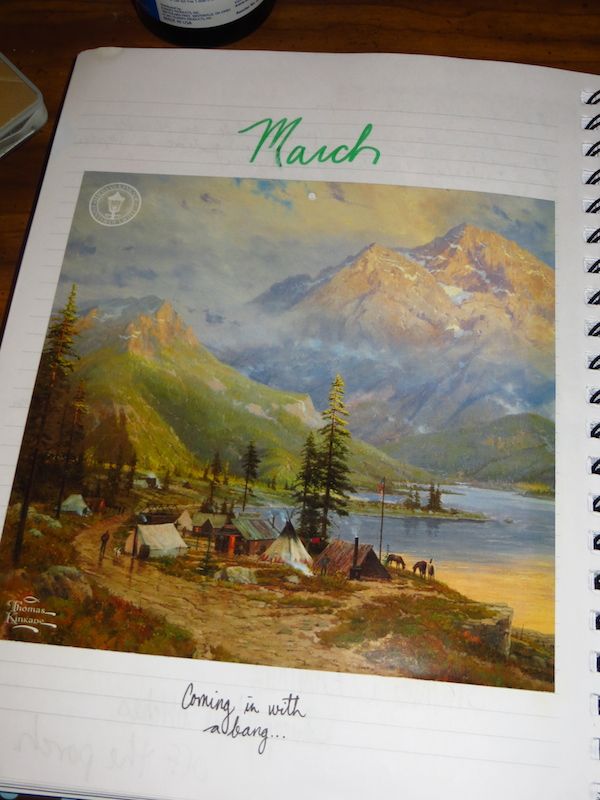 36. For being as into and aware of movies as I am, I always suck at predictions. LOL It was such a good Oscar ceremony!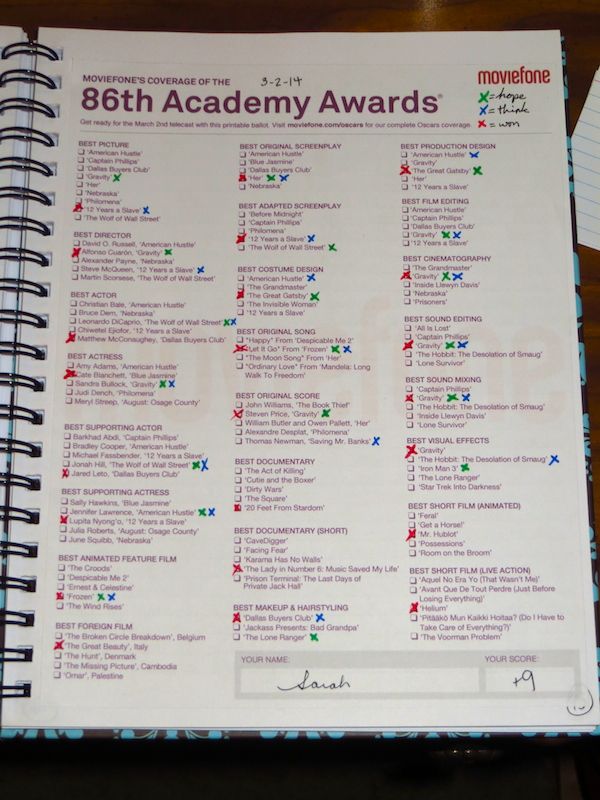 37. Some stuff covered up, but this is a phrase I've been thinking a lot about lately. I recently read Stephen King's
11/22/63
, an wonderful book, and that line was featured throughout. And then events in my life started to reflect that line, so I had to write it in.
38. I pasted in a bunch of old photos taken down from around my room, from pinboards and frames, to kind of take a trip down memory lane and say a final farewell to a long, happy era of my life. I added some quotations throughout those pages.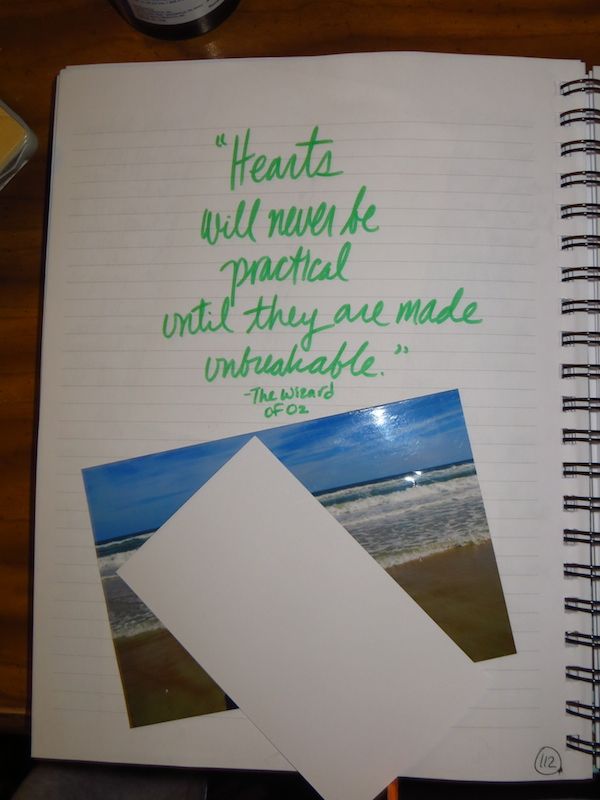 39. More.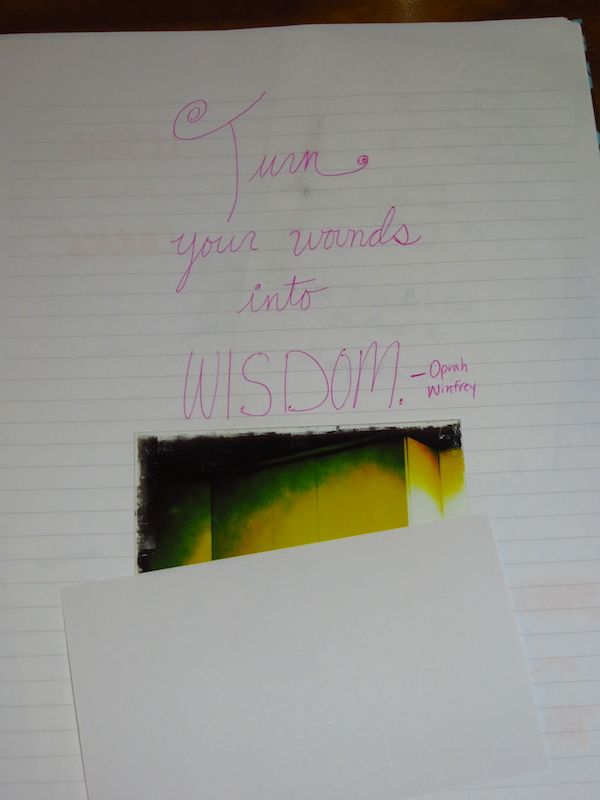 40. Live it.
41. Fin.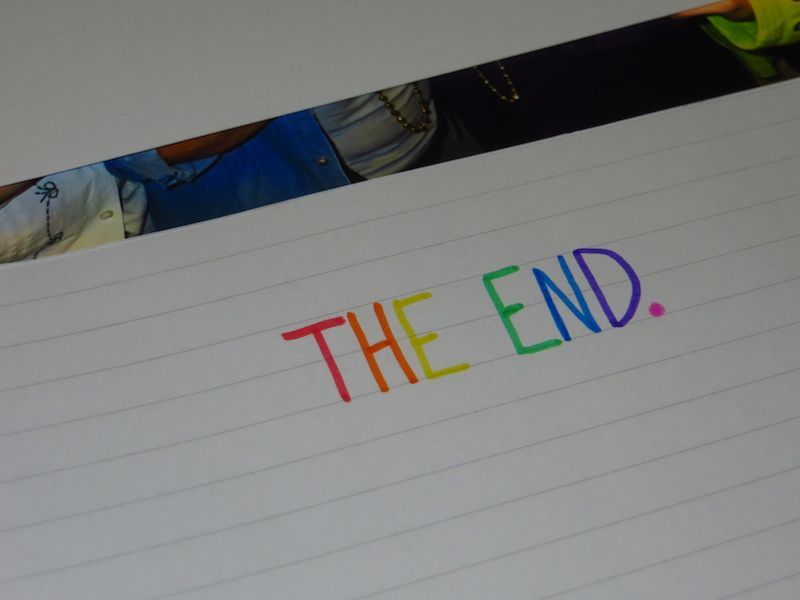 42. New survey! I do one in the back of every volume.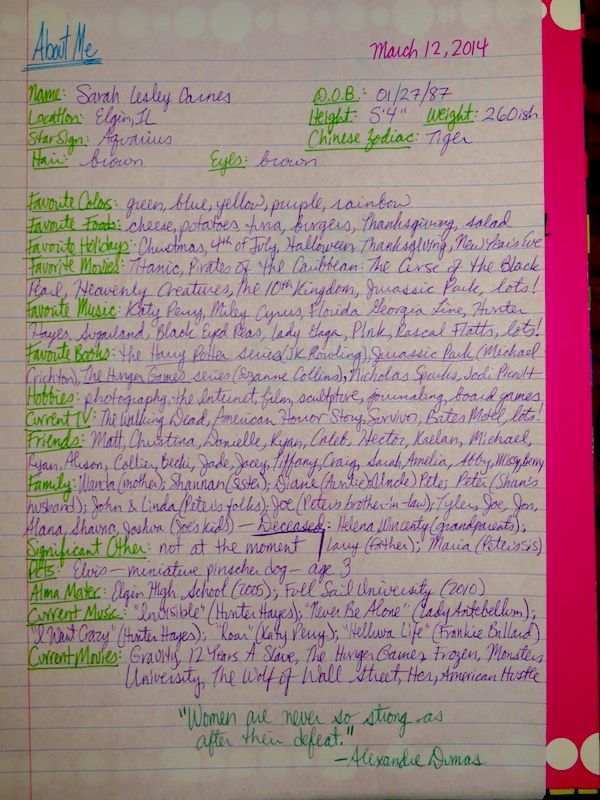 43. The notation.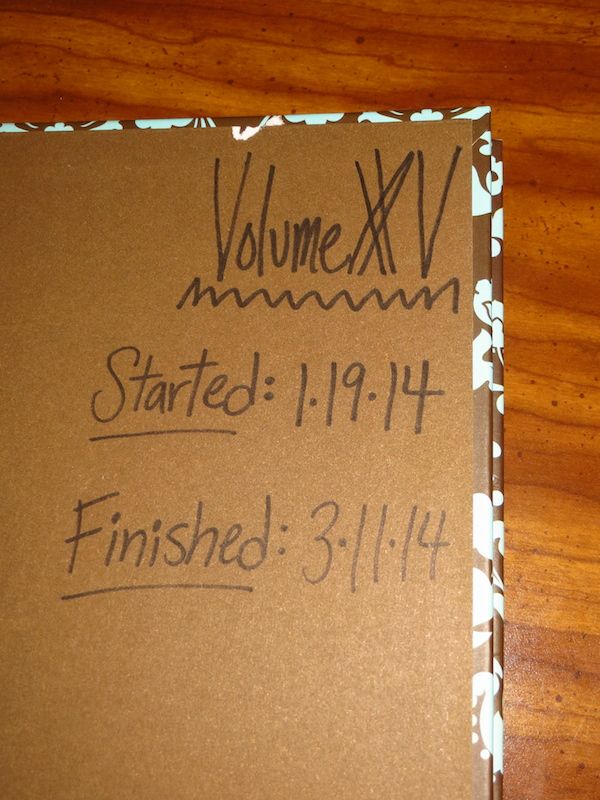 44. The new journal! It's a Studio C standard-sized notebook with a plastic cover. :-) I love how happy it makes me when I look at it!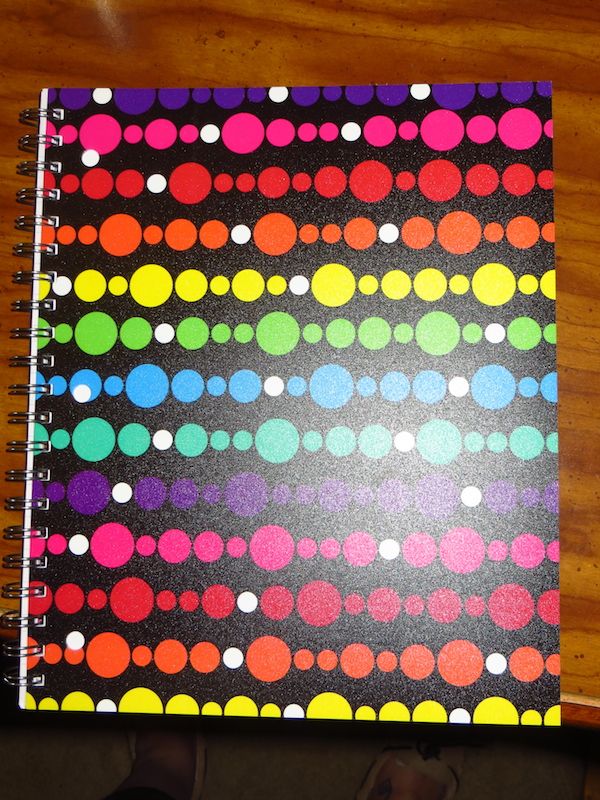 I no longer keep my journaling posts public, but feel free to comment on my 'Friends Only' post on my private journal, and we can add one another if you'd like to see! Then, click
here
. They're also scattered throughout this community!