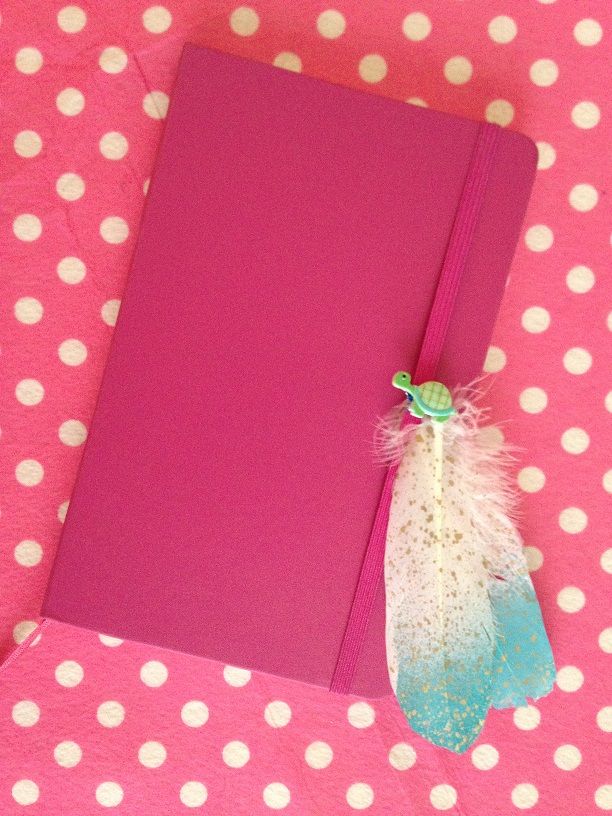 The cover. I am once again using a pink Moleskine!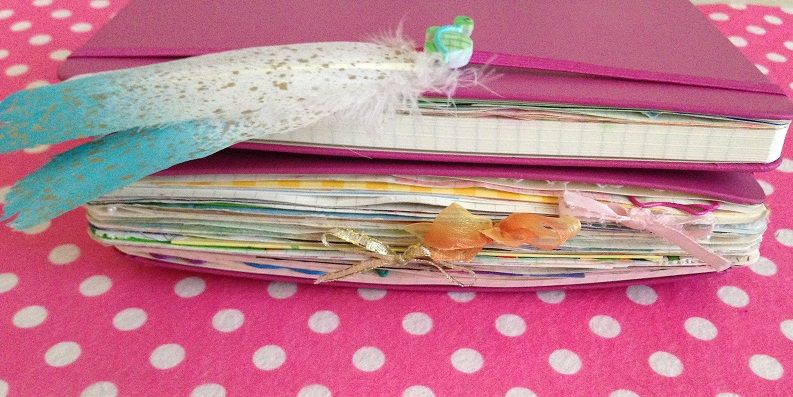 I wanted to do a comparison shot... New one on top, old one on the bottom. I still can't believe how thick it got! It got so thick that I couldn't do much in it anymore... Has that happened to anyone else? What do you do about it?
The inside cover. I love that sticker, it looks so much like me!
What better way to start a journal than by gushing about how awesome it is?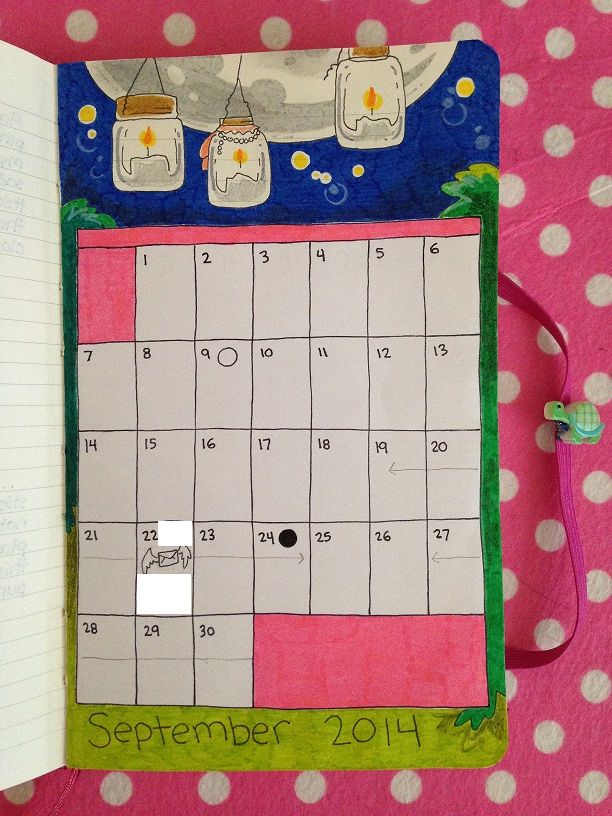 I drew my own calendar for the month! Now that it's almost over...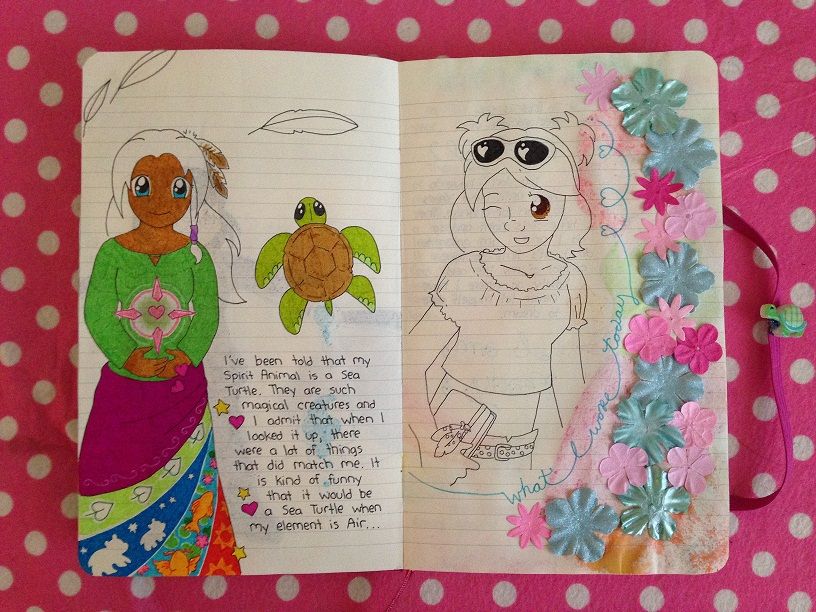 On the left, I wanted to put Leonie Dawson-inspired artwork in my journal since her website brings me such happiness just looking at it. On the right, a
What I Wore Today
page. I may have gone a little bonkers with the flowers...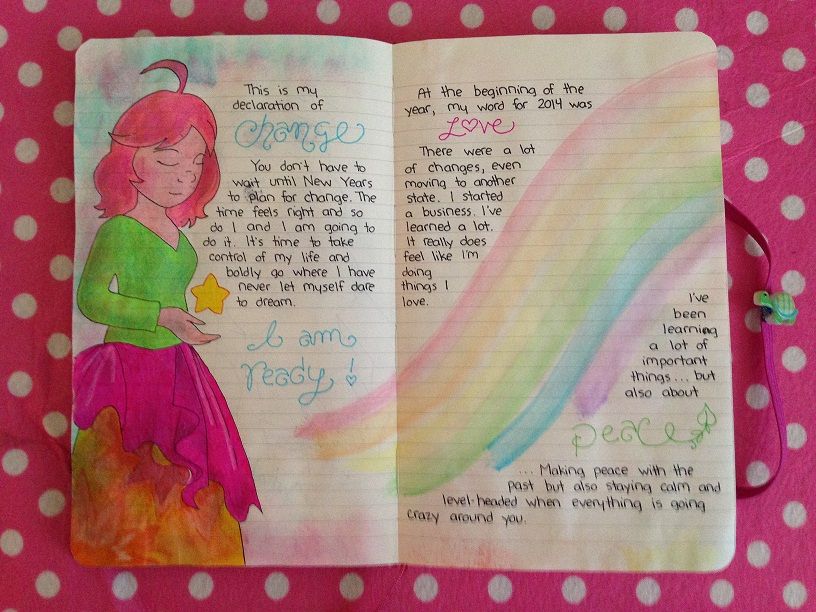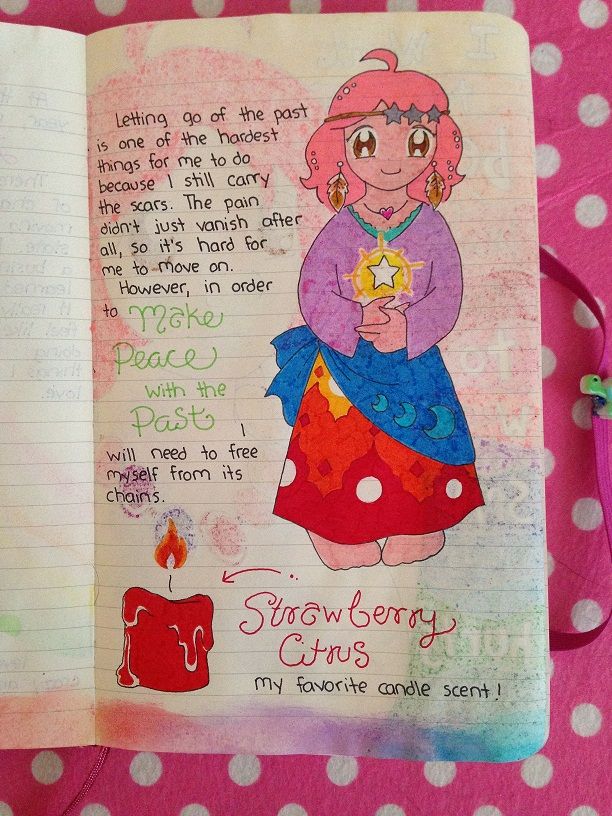 The girl (well, it's supposed to be me) was drawn from a picture I saw and fell and love with on the site I mentioned. It was perfect for the text. What isn't shown much here is that I fell in love with candles. They make me feel so relaxed!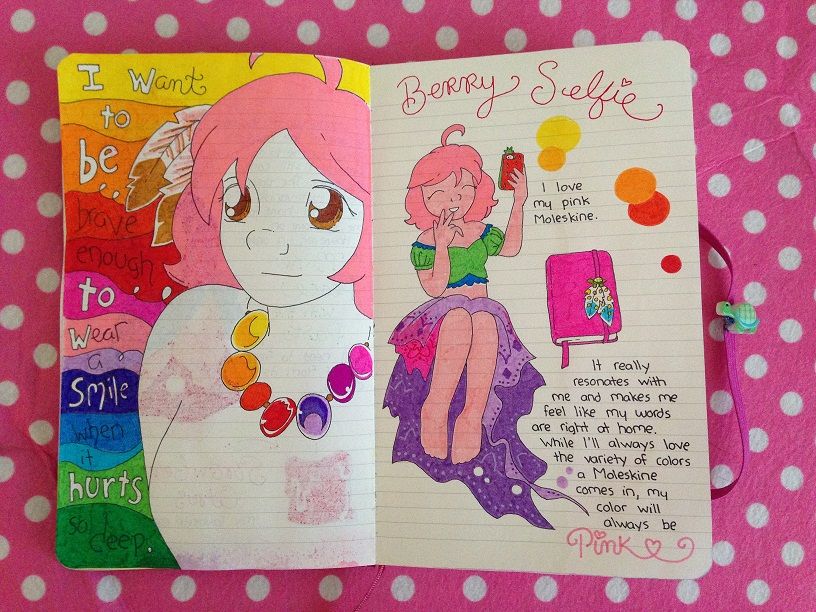 More rainbows and pink Moleskine love!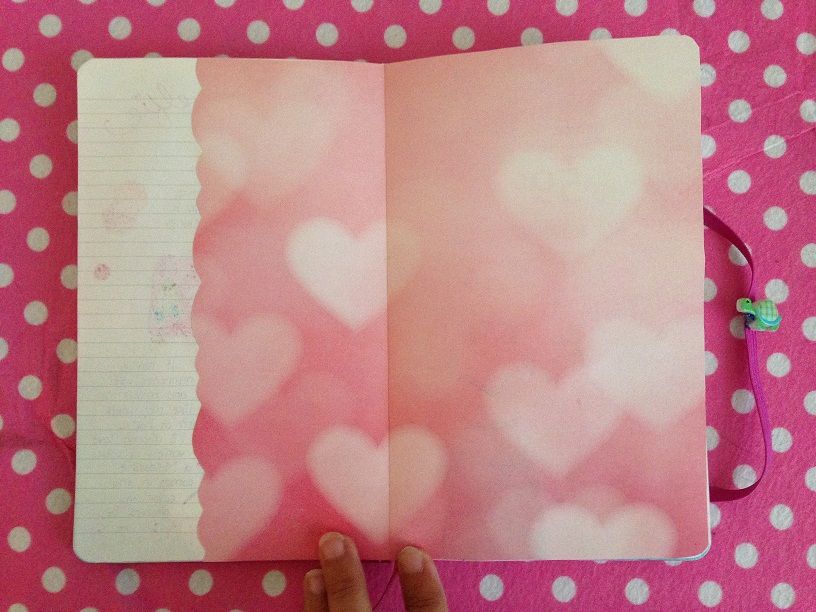 A currently unused scrapbook page waiting to hold goodies!
Apparently the scrapbook company wants everyone to know how much that piece of paper cost... On the right I gush about the new
Teenage Mutant Ninja Turtles
.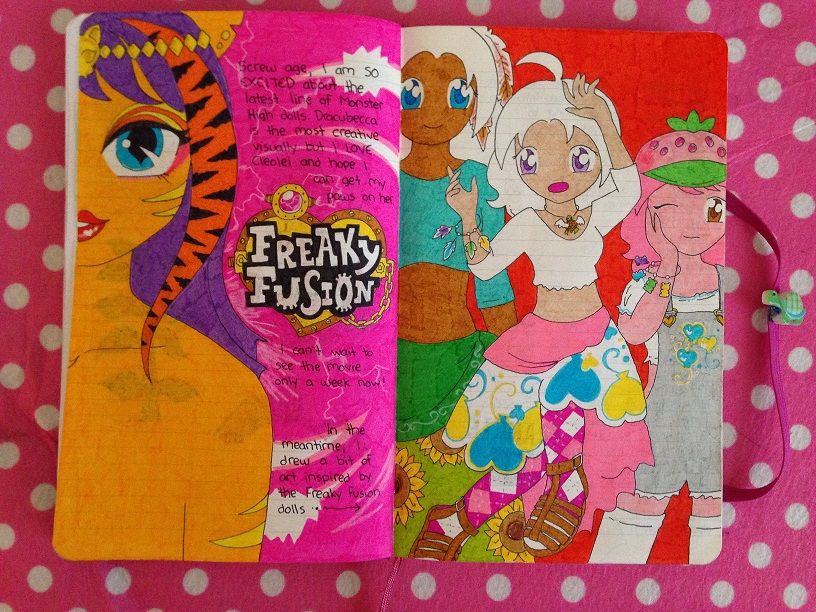 Yup, total
Monster High
fan...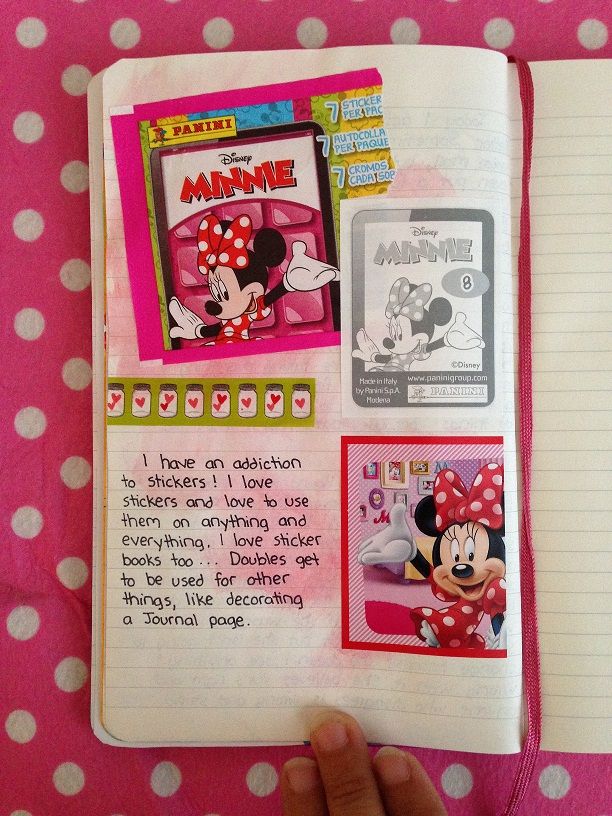 I almost got my hands on the Minnie Mouse Moleskine at a garage sale, but someone swiped it up before I had a chance to pick it up :( So I settled for Minnie Mouse stickers! Because I am totally a sticker addict...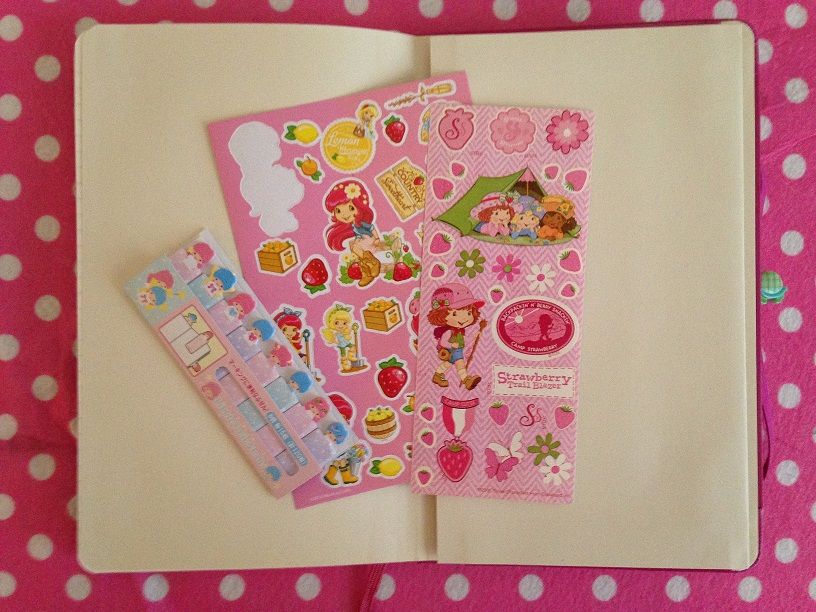 Obligatory back-pocket goodies.
This is my pencil case that I bought so that I could carry my journaling supplies in them.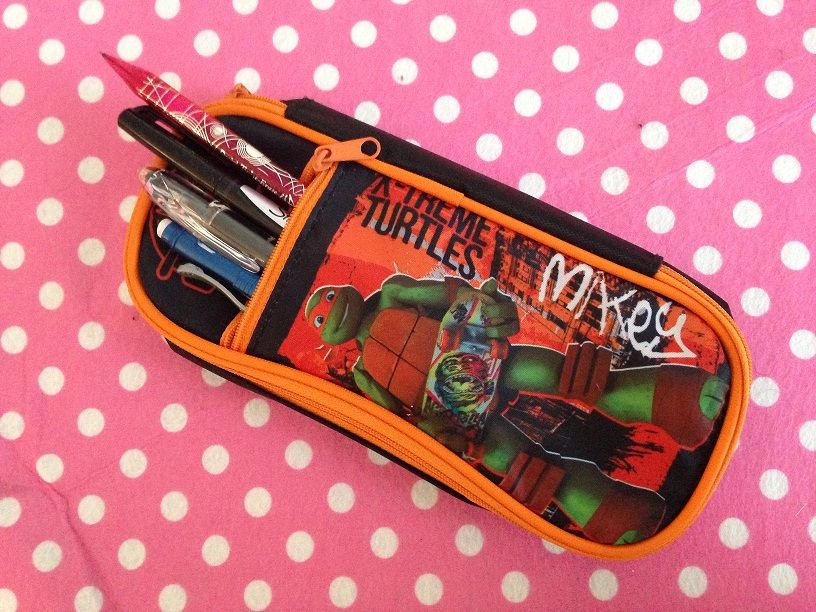 I keep my eraser, my "loaner" pen (the one that solely exists so that I have a pen I don't mind sharing when people say "Can I borrow a pen?"), Sharpie pen and pencil in the front zipper. I didn't buy it because of the design, I was just looking for a good pencil case and it was a happy accident that it turned out to be that one. Plus skateboard love! (I'm learning how to use one)
The inside... Scissors (usually kept in the mesh pocket in the back), glue and my wallet of things to glue or tie in.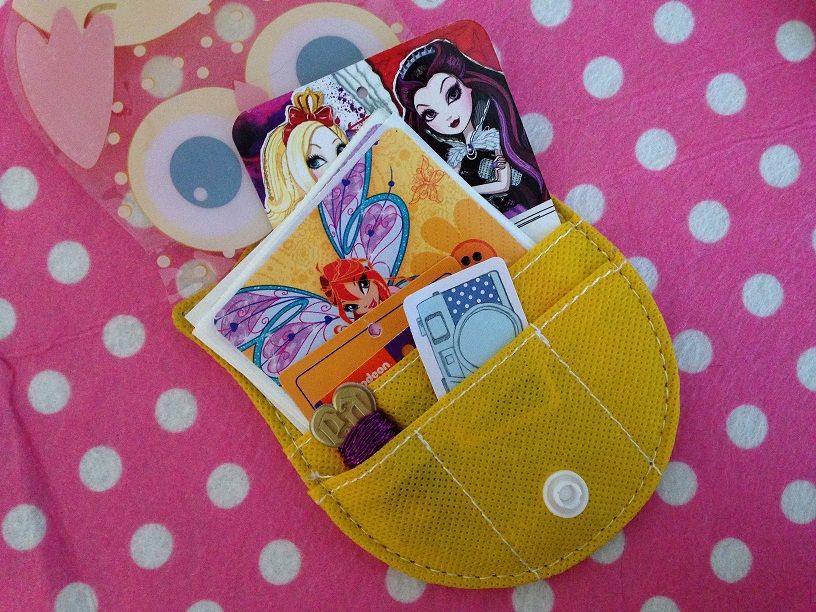 Tags, stickers, string, fun shapes
Happy together!
I hope you enjoy!
((•))
I come with pictures of my latest journal and some of the carry case that holds the Journal supplies that I like to have with me.