It's from The Works, as many of my journals are! It has a foiled cover which makes photos difficult. Wasn't a fan of the magnetic flap, I couldn't stick in all the things I wanted.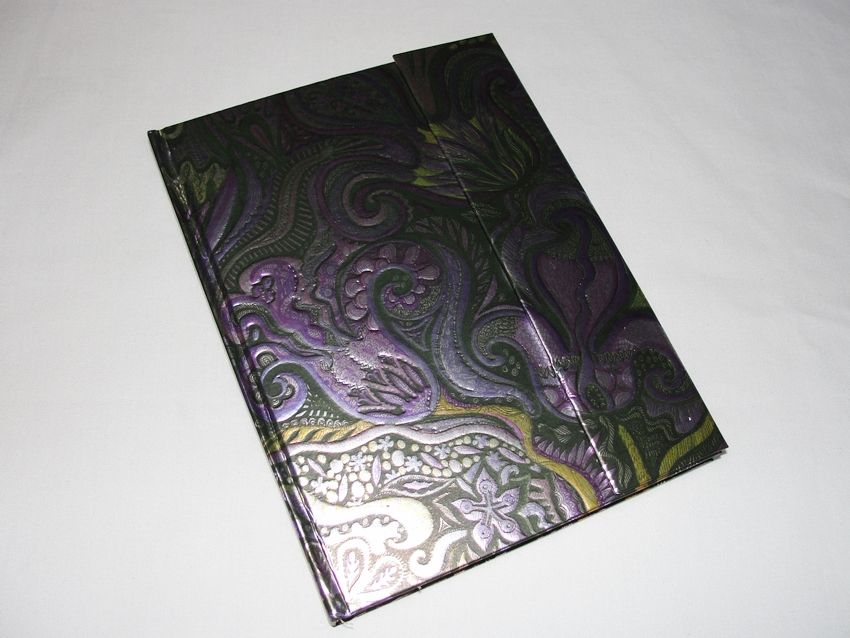 We took a trip to London to see the Poppies at the Tower Of London. I wrote quite a lot that day.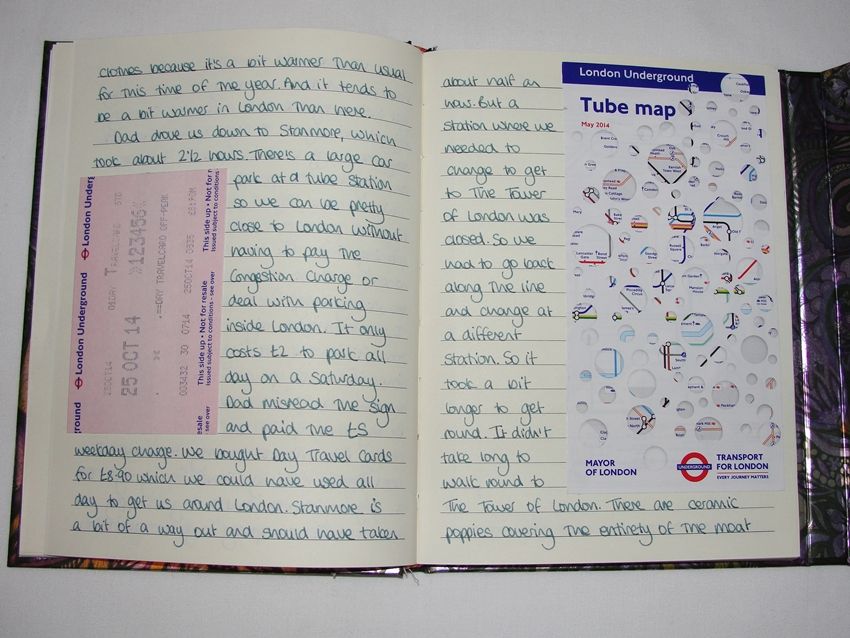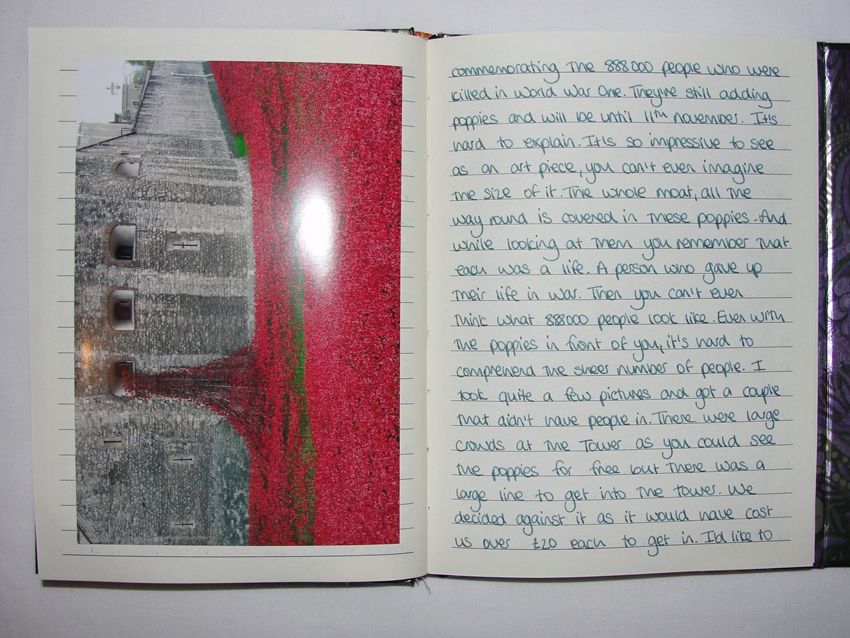 Typical text pages.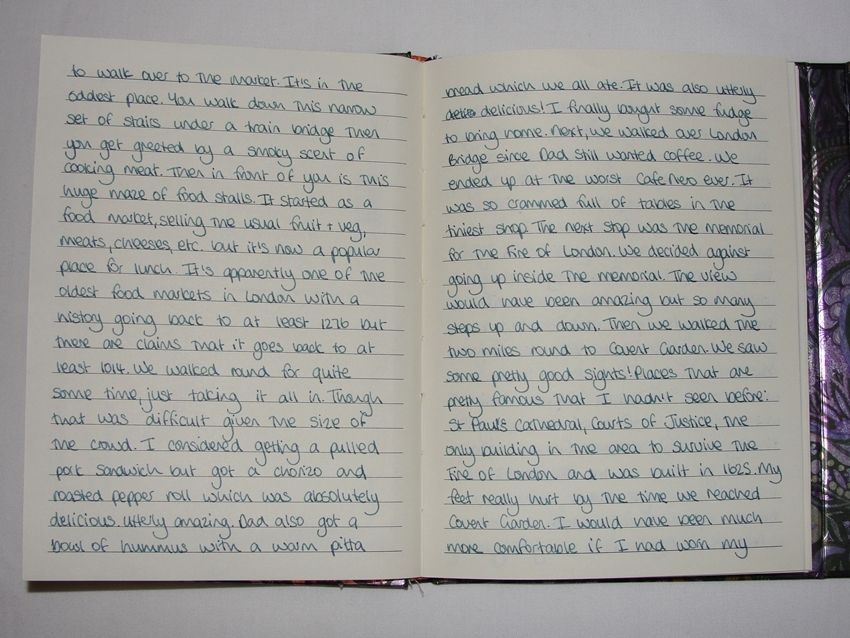 I made a major life decision about 5 pages before the end of this journal. Volume 14 is pretty much going to be seeing how that played out. I'm excited but nervous right now!
I only used a small journal this time and got done in pretty much 2 months. I didn't miss a single day in this one!