I've always thought my artistry skills were bad in this respect; I am not naturally talented in terms of drawing. But this is turning out rather cute! So I'm excited to continue.
Under the cut are four photos of my favorite pages so far!
I started with December 31, 2014 because New Year's Eve was so fun.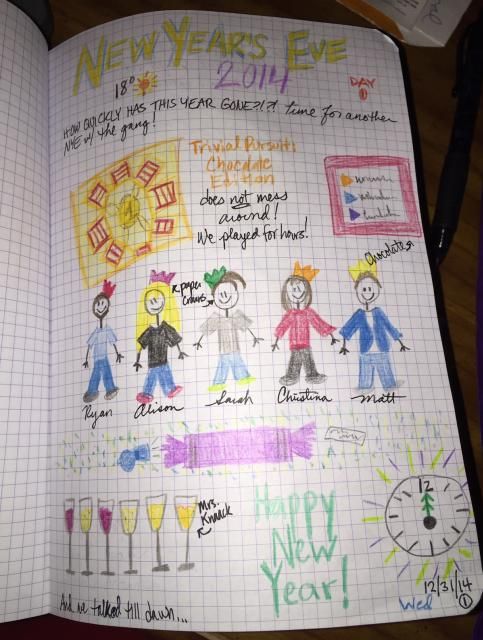 The little weather calendar I will keep for each month:
I just finished this page (today's!) a couple of minutes ago. I love how the tent turned out! I have been daydreaming about summer and camping allll day! I also conquered my laziness and went to the gym. Today was also day 1 of week 2 of Weight Watchers!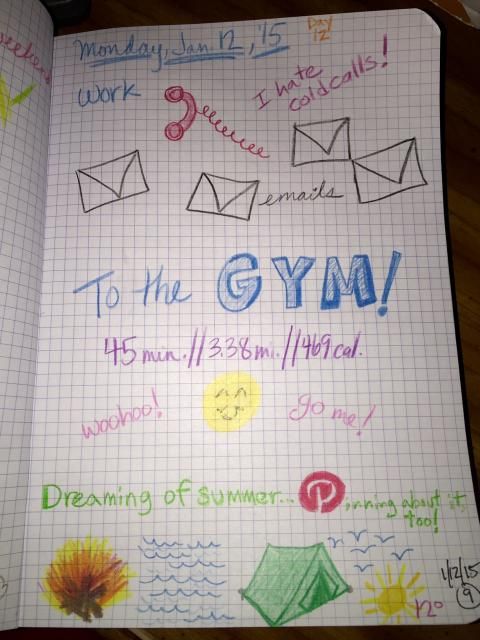 This is my favorite page so far. My two best friends and I went to the Museum of Science and Industry in Chicago on the 3rd. (You guys, if you're looking for a museum to go to in Chicago, they're all great. But MSI is the best! My favorite!) I drew some of our favorite things from the museum, including this giant sand-moving thing, the fairy castle dollhouse display, the Christmas trees from around the world, the tornado, the traveling Disney exhibit. It was such a nice day! At the bottom is the drawing of the Ethiopian food we had for dinner with another best friend we met up with. That drawing mirrors what our tray looked like exactly! LOL Ehtiopian is certainly an experience for an American eater. Very delicious! Anyway, I just love how this page turned out.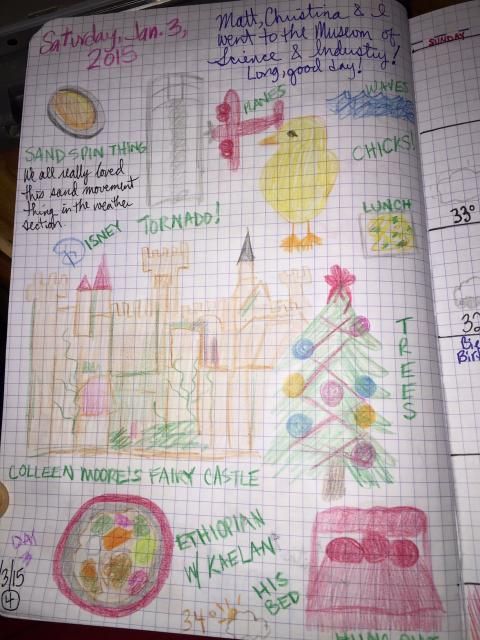 So, I decided to take the leap! I am now keeping a fauxbonichi journal every day! Twelve days into the new year - so far so good!