I love seeing this community a bit more active over the last few weeks! And today I have a few more progress pics for you. I have been playing with my stash of craft papers, punches and sticker maker to decorate my journal.

Currently writing with Noodler's Burma Road Brown Ink.



We had a snowy day so I found some paper to match!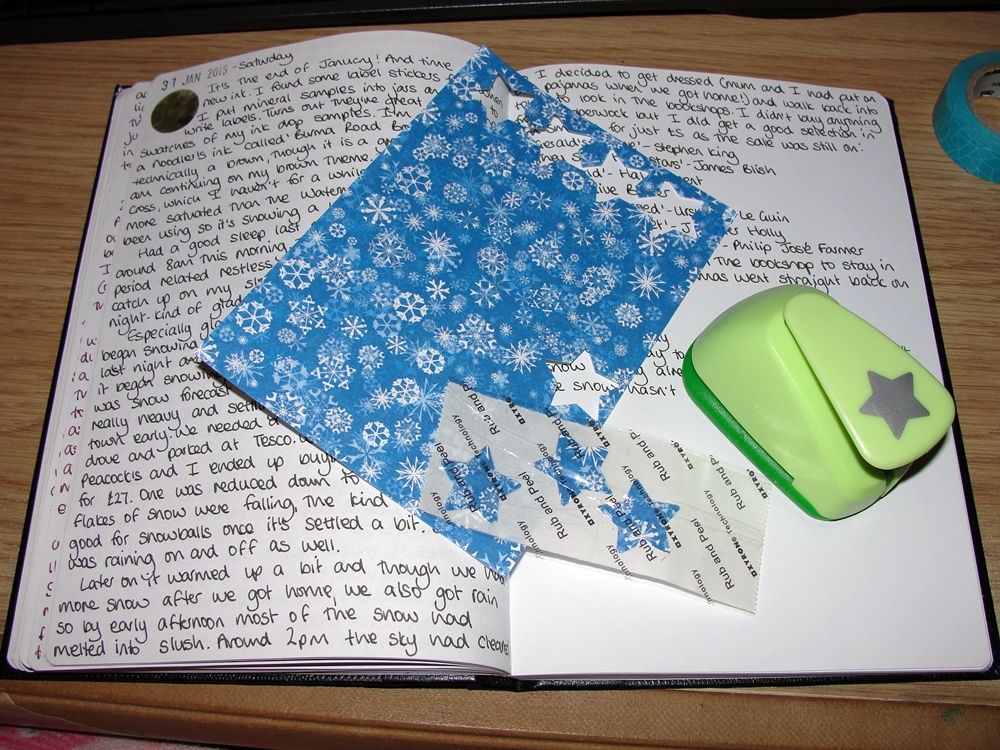 Some hearts for Valentine's, since my journal was my Valentine this year :)