my horrible quality notebook
I had to make last me a while? Well no more, a friend had sent me a few of my home-made and still-being-decorated journals so I was able to start writing in one of my better ones. I admit I felt bad for abandoning a journal but it had to be done... I could only write in it with pencil because even ball-point pen bled! There's been a lot going on in my life right now so I definitely need to journal for my own sanity.
Anyway, I wanted to post a couple in-progress shots. I thought I had taken a picture of the covers but it looks like it didn't survive the upload. Four pictures under the cut!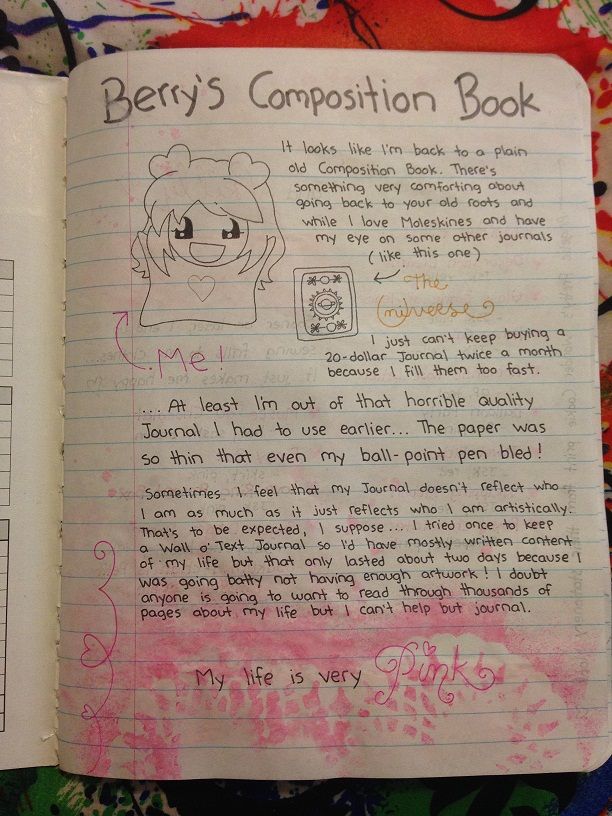 You can see a teeny bit of the inside cover... I hadn't decorated the inside yet and the cover was still quite plain. But I'm happy to be back in the kinds of notebooks that I'm used to. Seriously, I sighed in relief...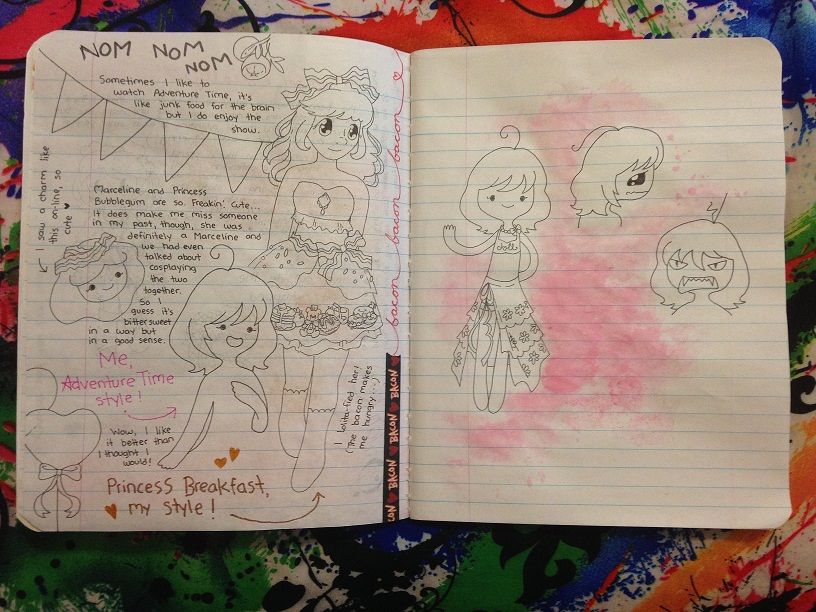 Lots going on in this one... I wanted to try a new art style and ended up drawing it a few times because I liked it more than I expected. I also found myself reminiscing on memories from five years ago or so as the doodling led to other streams of thought.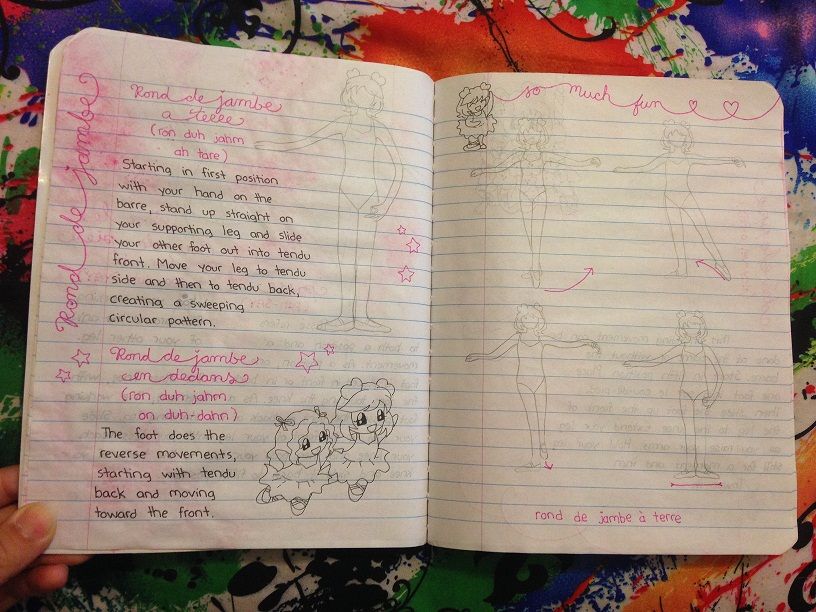 ...not sure if you can see the pencil lines. This is a different notebook used for my ballet notes and like the other one, it takes my Sharpie pen and even light watercoloring. I haven't done any decorating with this one but there are plans...
Hope you enjoyed!
((•))
Edited for a goof-up, I posted the same picture twice, sorry!
You might remember