The journal is a black Markings brand Moleskine-like journal in plain black that I had decided to cover in galaxy themed duct tape, Smash washi tape, and Tim Holtz "Symphony" tissue tape :3
The green writing was just me testing out brush nibbed Sharpie markers, which I've found great for writing in Japanese and the colour matches the sticker I shoved in. XD
It might be spring, but I think sometimes Mother Nature needs a bit of a reminder! There were snow flurries today and it's almost May.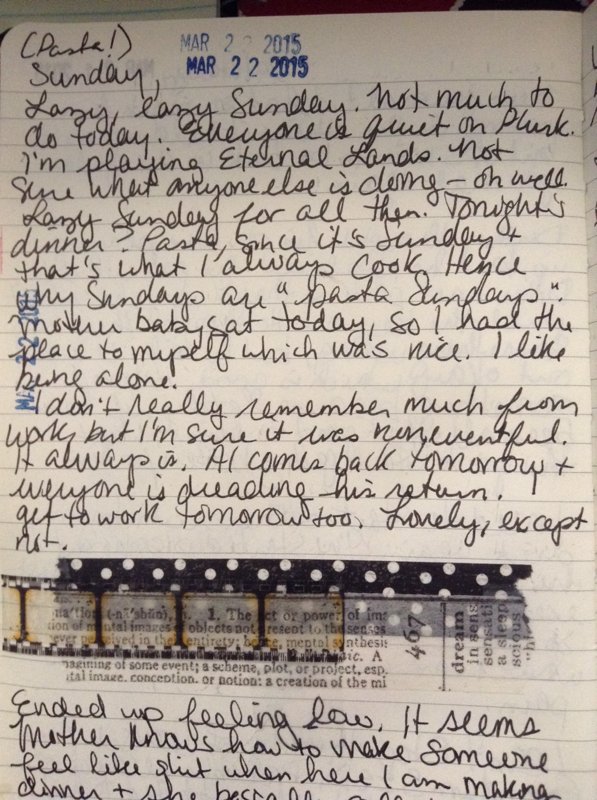 Just one example of how I use washi tape to decorate. The film roll is a Tim Holtz product that comes in this cute little film canister and it feels and looks just like actual photo negatives. I'm in love *_*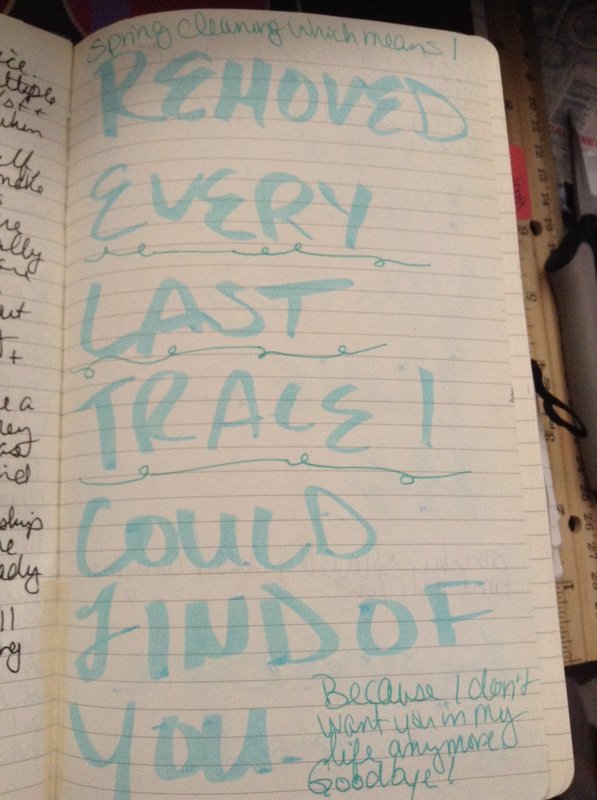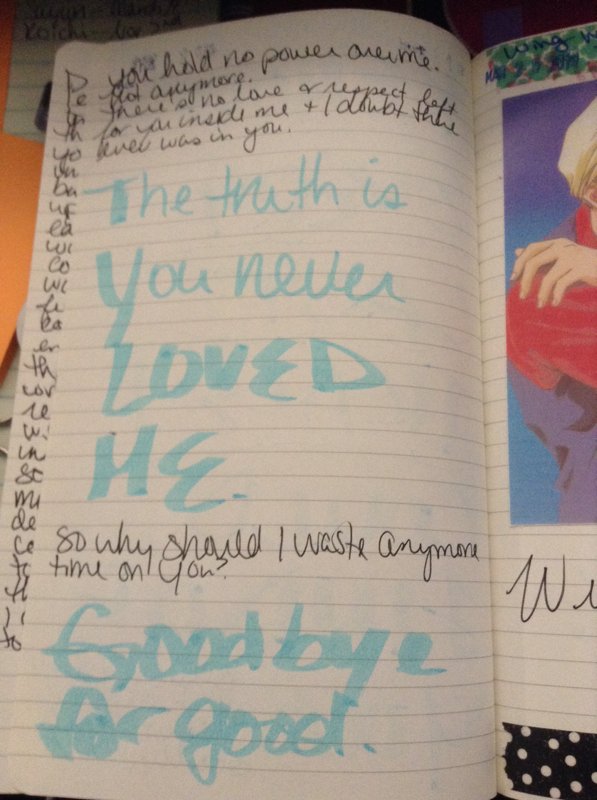 Just something about an ex I finally moved on from.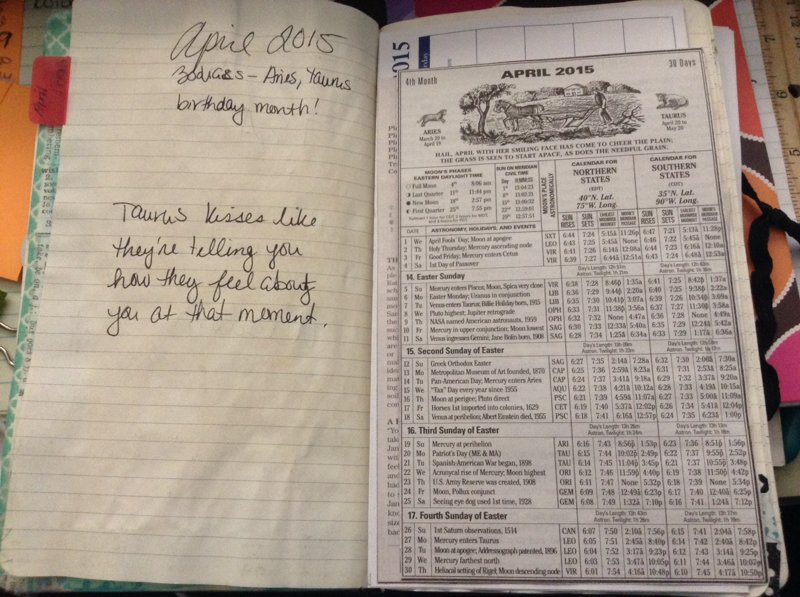 Opening for April!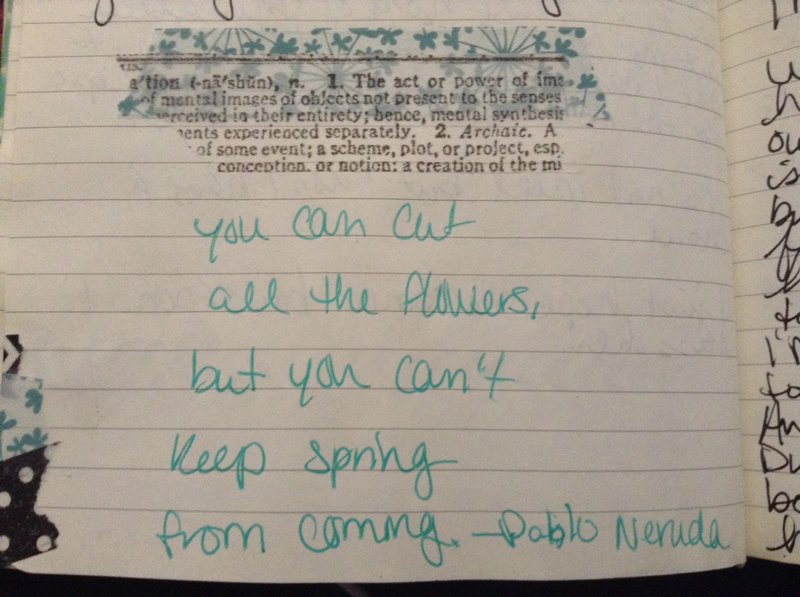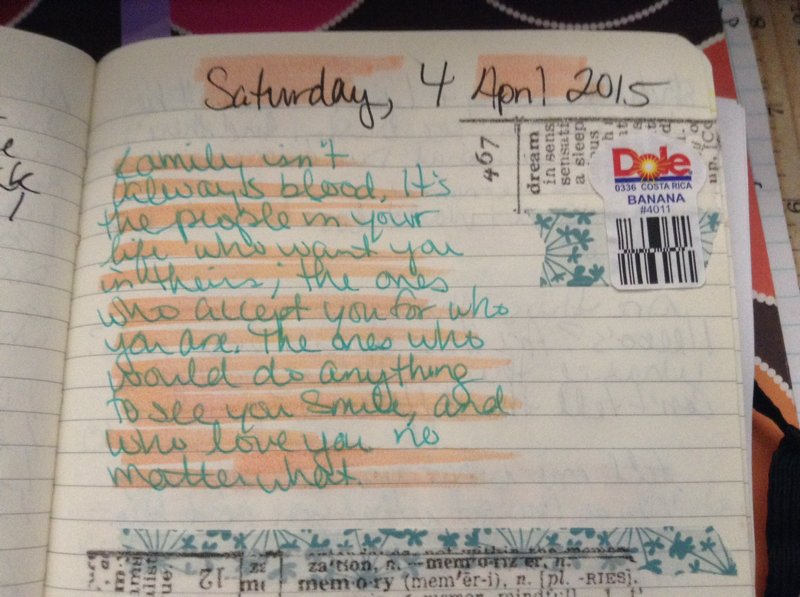 Just some more ways I try to fancy up my journal and make different things pop.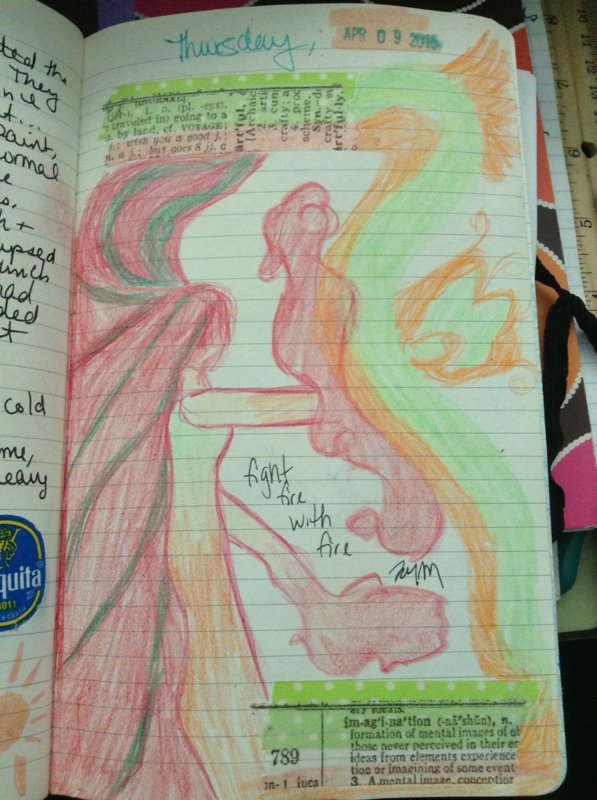 Sometimes I do weird abstract doodles while listening to meditative music. :3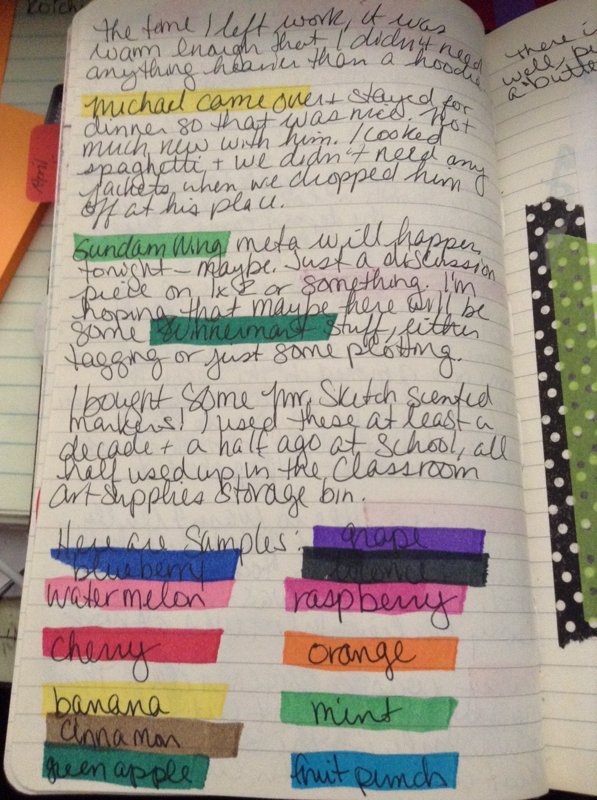 I bought myself a pack of Mr Sketch Scented Markers which I LOVE SO MUCH. I had these as a kid and they still smell the same. I use them for everything now XD They are my default, go-to markers for things.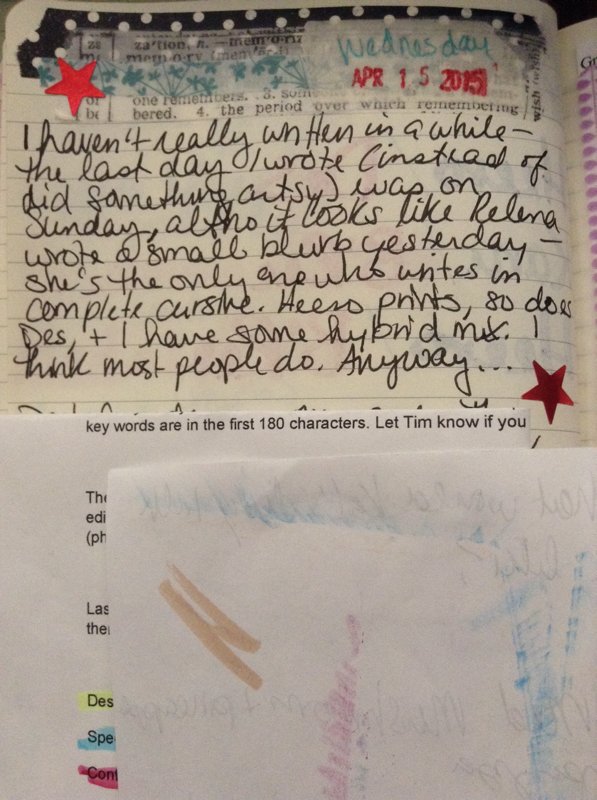 Sometimes I make things REALLY decorative and fancy! :D
They make party/birthday cake flavoured Peeps, an extraordinary, half-off find post-Easter. And I had stuck an envelope into my journal with no clue what to use it for... So I decorated it with fandom stuff instead and used more of the Tim Holtz film strip ribbon because I love it so much. (Also I just realised that "First Class" stamp is faded in the middle, so it looks like "First Ass" XD)
And here's the back of the envelope! Can you even tell that's what it was originally? It's a fully functional one, so I can stow things inside it if I wanted to :3
Thanks for reading and happy journaling! I do have my next journal picked out already....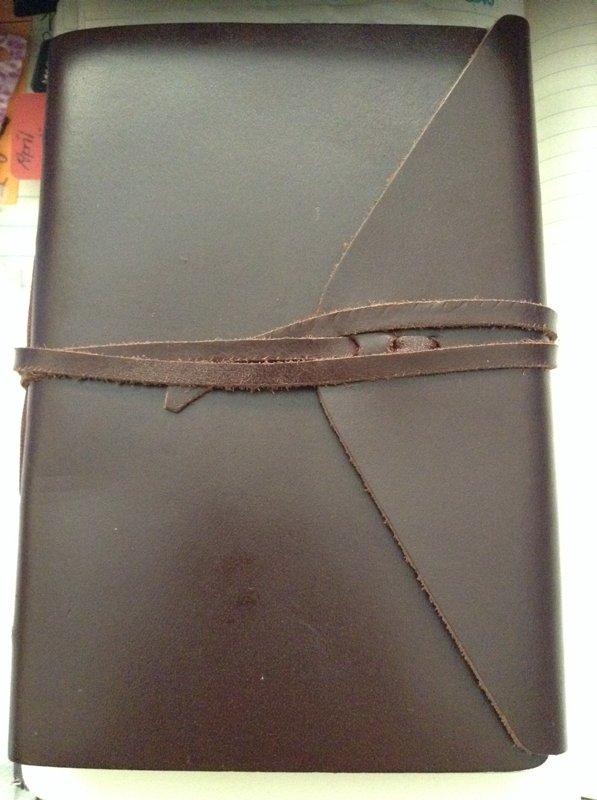 It is a Bombay leather journal with a tie closure in 4x6 inch size. It's genuine leather, features parchment paper as the paper type of choice, it has four different sections for the signatures I guess in case you wanted organisation or something (but you don't have to do that). It smells heavenly, feels so soft and buttery in my hands... The paper is very smooth.
Since it's parchment paper it isn't pure white, it's a yellowish off-white sort of colour, which is perfectly fine.
Here's what the spine and binding look like, for the curious.
And here's a view of it closed. There's def room for stuffing this without there being too much of a problem, but I think I will do mostly text in this one. You're looking at 256 pages of heavenly smooth parchment paper. I can't wait to see what sort of inks and pens this can take :D
My current journal was bought at Walmart for around... I'd say maybe twelve dollars? I bought it a couple of years ago. Markings journals are nice and not too expensive, plus they come in different sizes for the "fauxskine" style. The paper holds up well to most things--some pens like Uniballs do shadow, and Sharpie does bleed a little bit, but you can paint and do whatever and it holds up just fine.
My next journal is a Barnes and Noble excluse that I bought last year for my birthday. It retails for $14.95 according to the sticker on the bag it came in, but I had a 20 percent off coupon I used when I bought it. Still, a nice leather journal for less than twenty bucks is great. :D
I am about halfway through my current journal, so I figured I'd show a few pages and what I've done with it so far. :)