Volume 14
Start: 14th Dec 2014
Finished: 29th April 2015
This was just a notebook I bought from The Works years back. I bought 3 at the time and have 1 left. I really would have liked a few more, it was lovely to write in.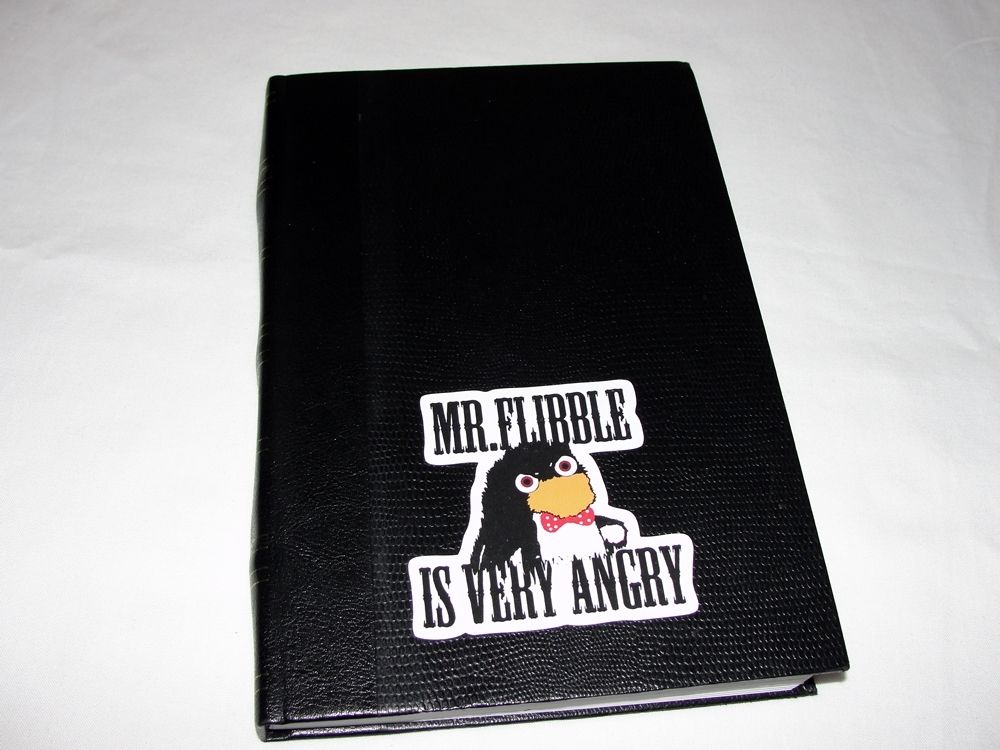 I went down to London for an overnight trip a couple of days before Christmas. Interesting trip and the weather was unusually warm.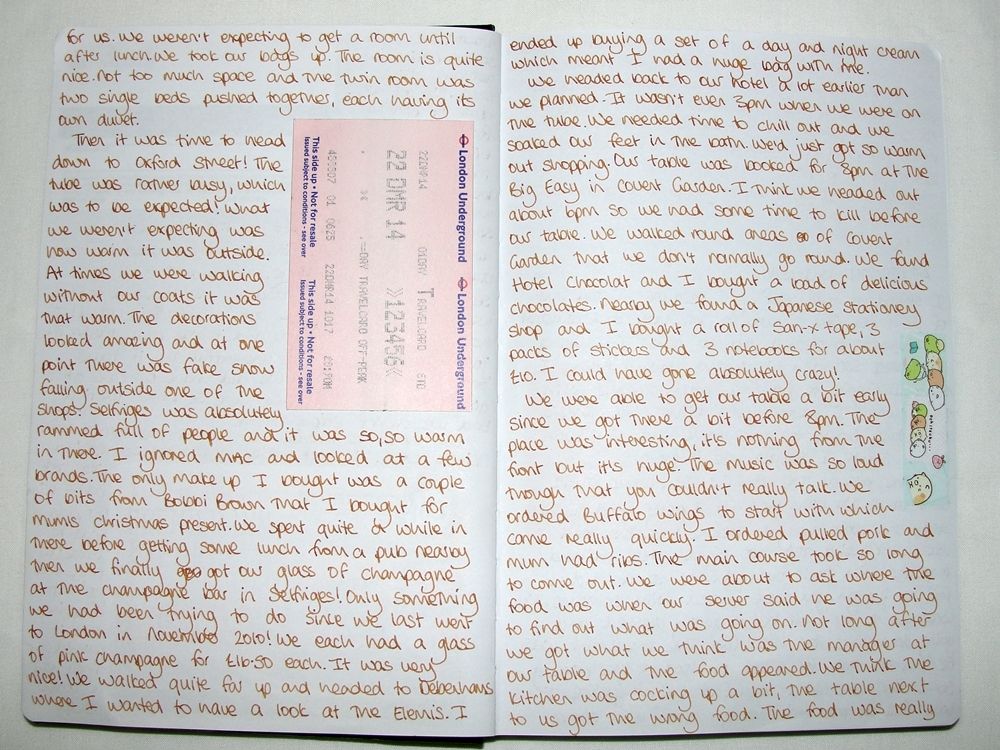 List of the books I read in 2014. Well the first 2 pages of it. I finished 103 books.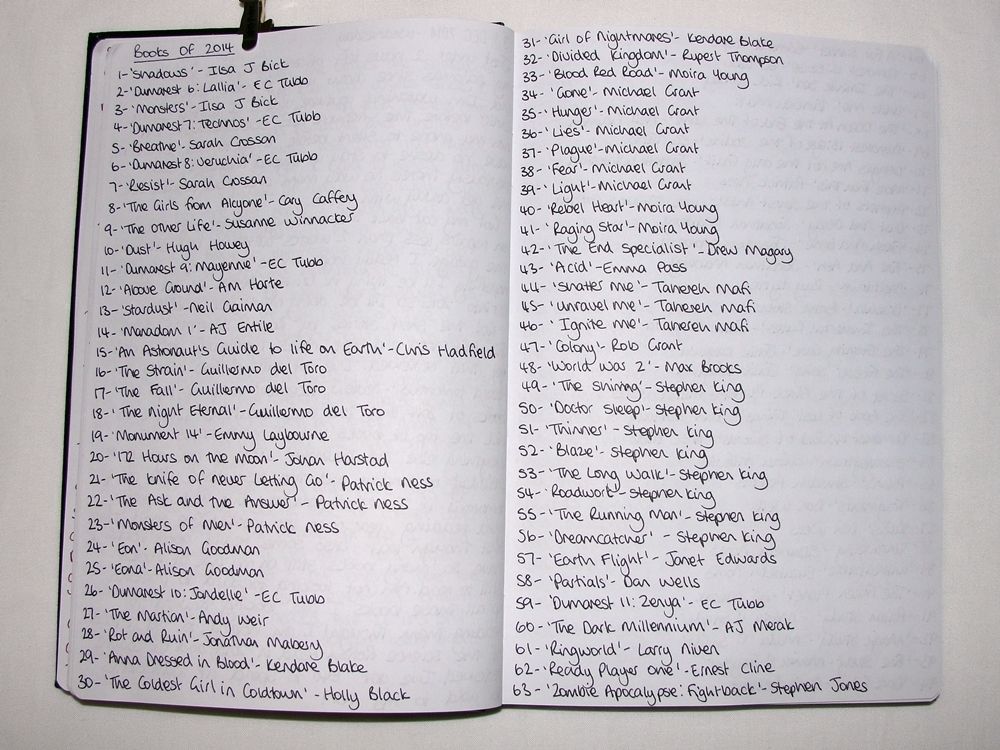 A discussion about US vs UK pizza on Twitter with my friend ended up with me buying a flight to Seattle to go visit her. We've done Dragon Con together a couple of times but our schedules didn't wotk for that this year :(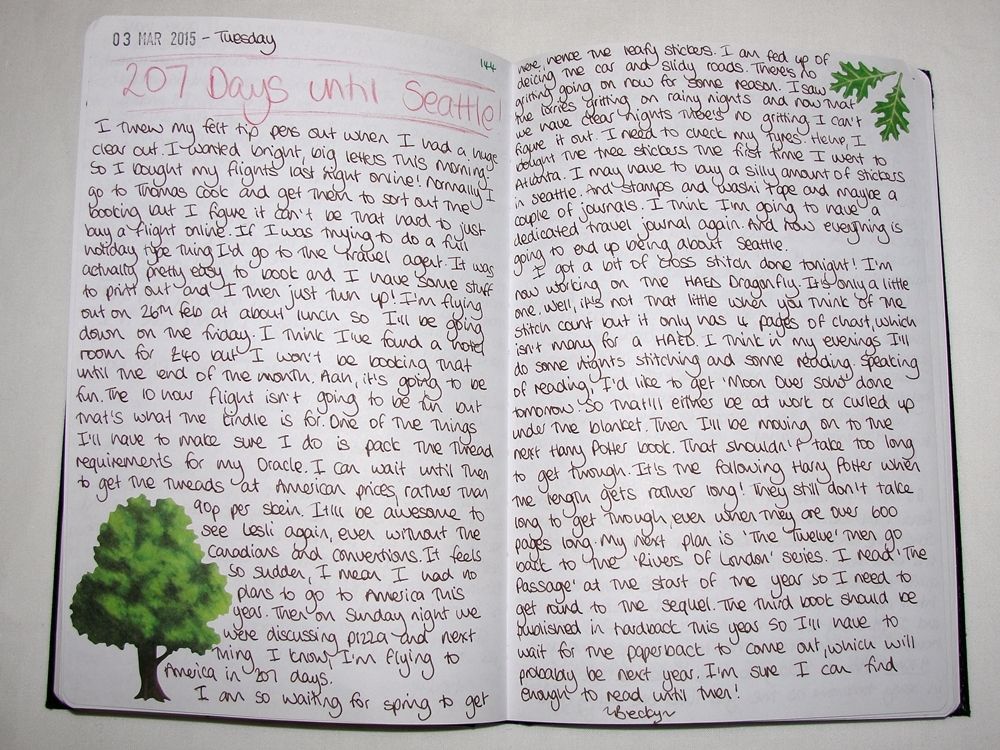 We were very lucky to be able to see the Eclipse in March. We had clear skies and 85-90% coverage of the Sun. The company I worked for realized no one was going to do any work and let us all go watch it. It was my second eclipse.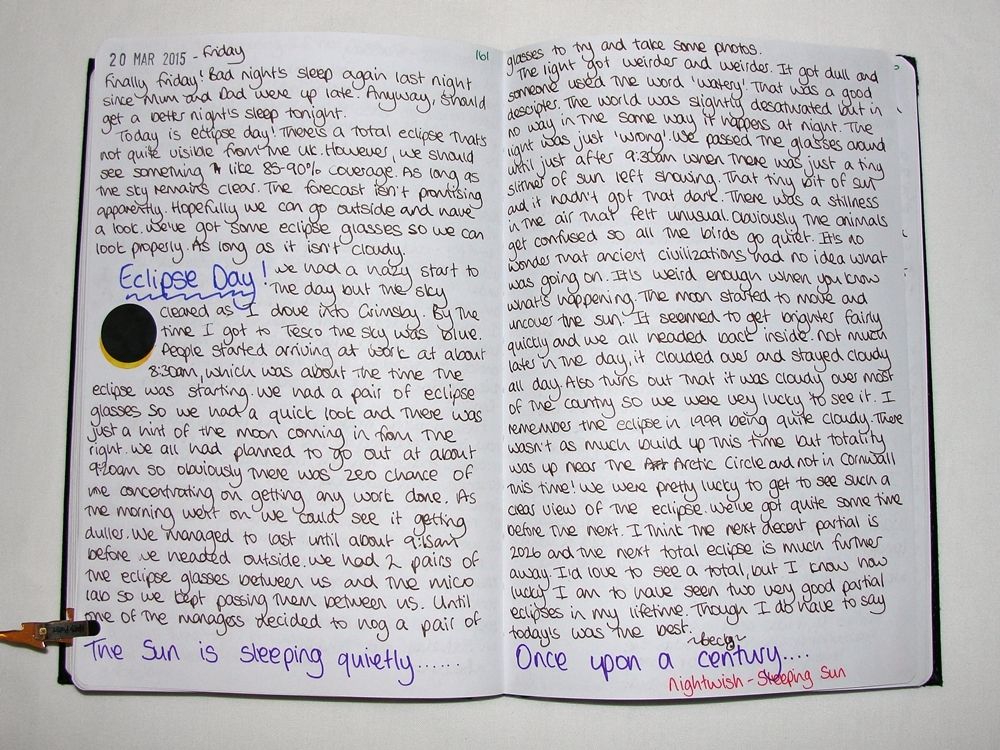 Time off work and discussion of a book I loved. Spoilers removed.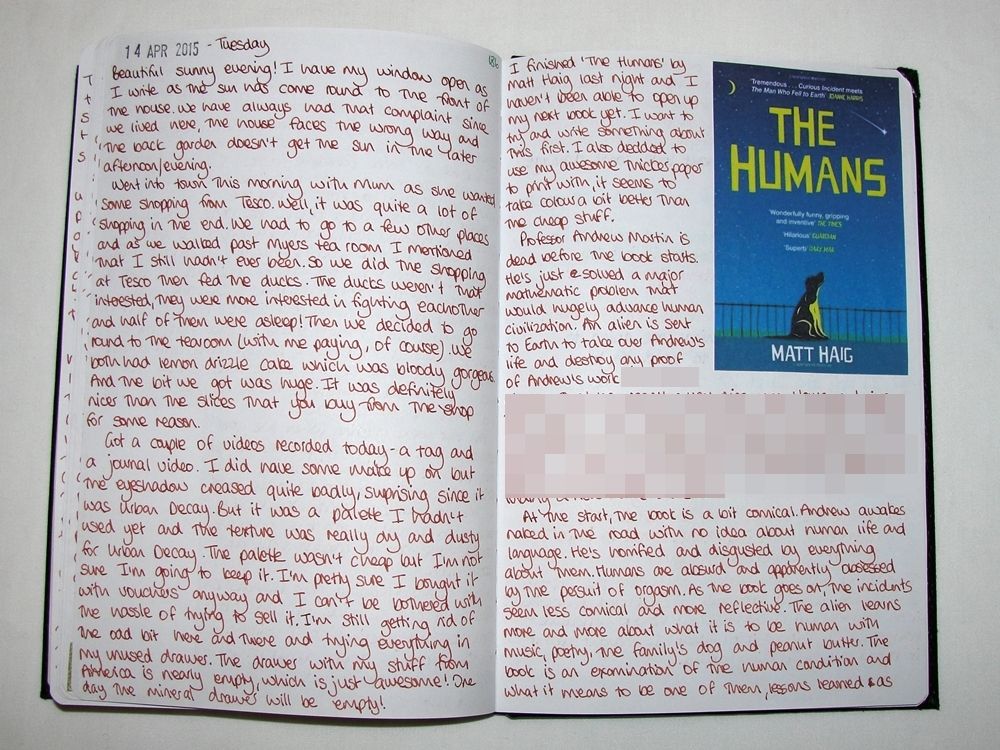 I got in to printing mandalas from Pintrest and colouring in. Also won £3.20 on the lotto.
Visiting a new craft shop, looking forward to going to Micheal's in Seattle and a photo I took that I used as a background on my phone for ages.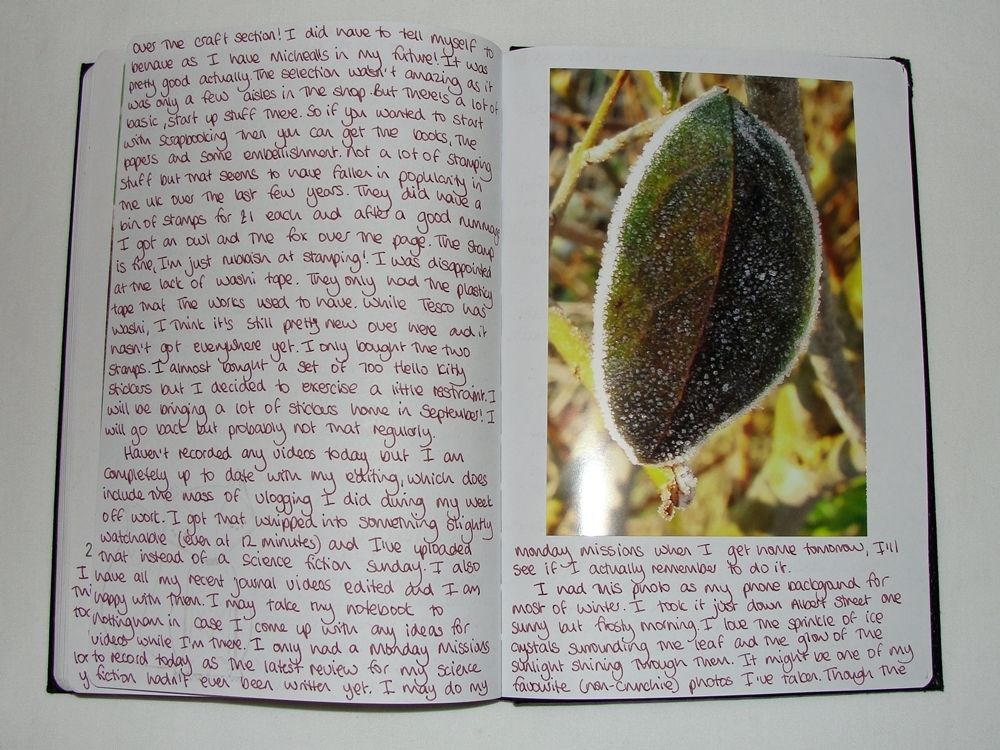 All the inks in this one were shades of brown.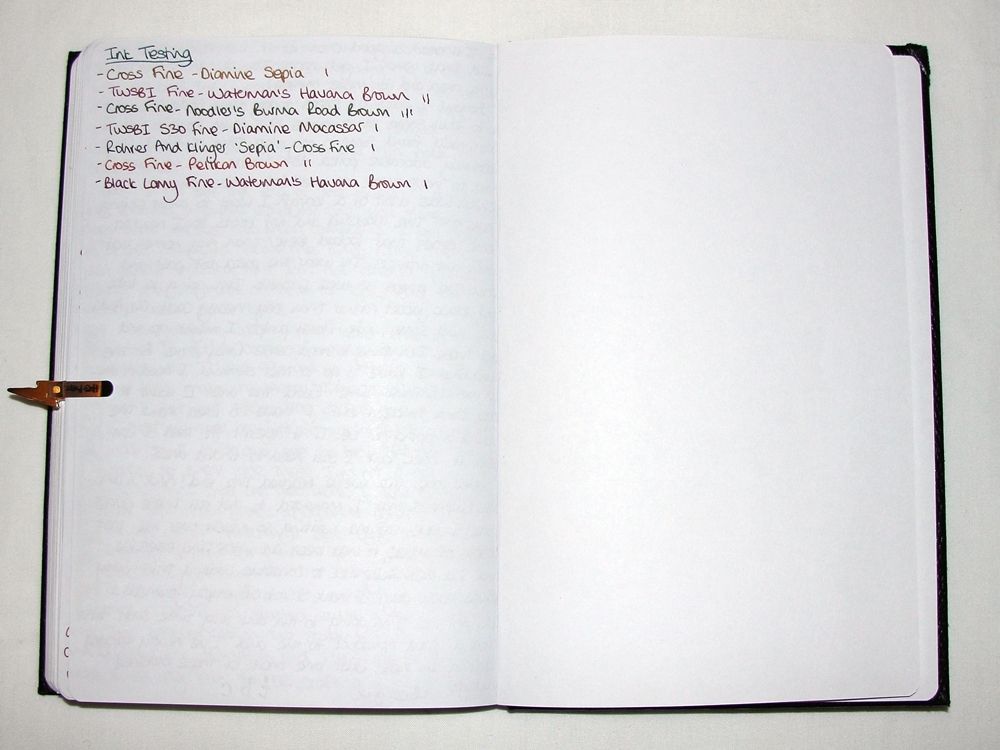 Thanks for any comments in advance. I'm away for a few days so I won't be able to reply until I get back.
I had been planning on sharing a few in progress pages recently but really got in the mood to write loads of pages and concentrate on getting this finished. So instead you have a complete journal to look at today! I think I've managed not to repeat any of the pages I've already posted. The end of this journal marked 201 consecutive days of writing.