Volume 15:
Started - 30th April 2015
Finished - 9th May 2015
I bought this from a Japanese stationery shop in London.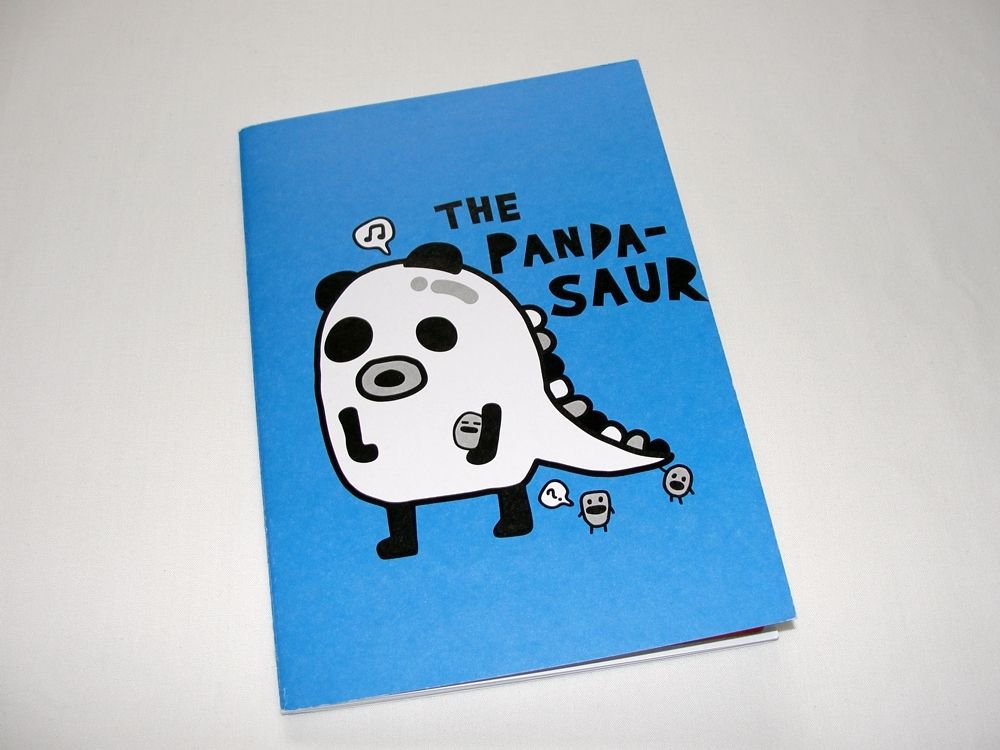 I had to fly 9+ hours to previous conventions. This time I took a bus and train and it took less than 2 hours to get there.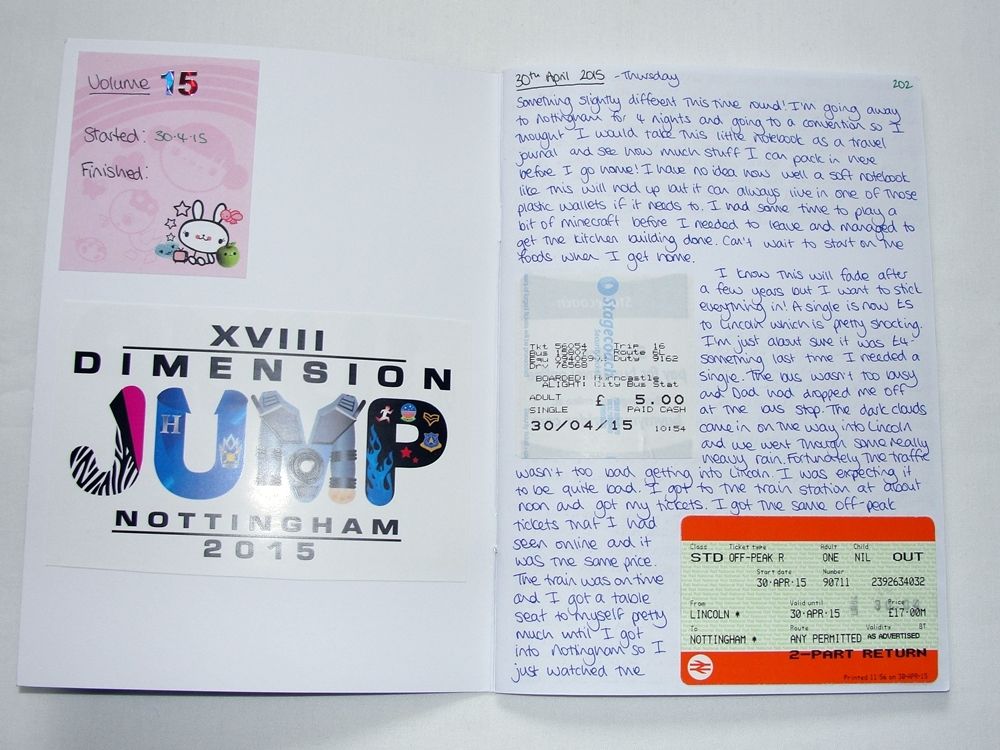 Hotel I stayed in, plus being in a large city I was able to get to Yo Sushi for lunch. I cut up a menu to keep the dishes I had.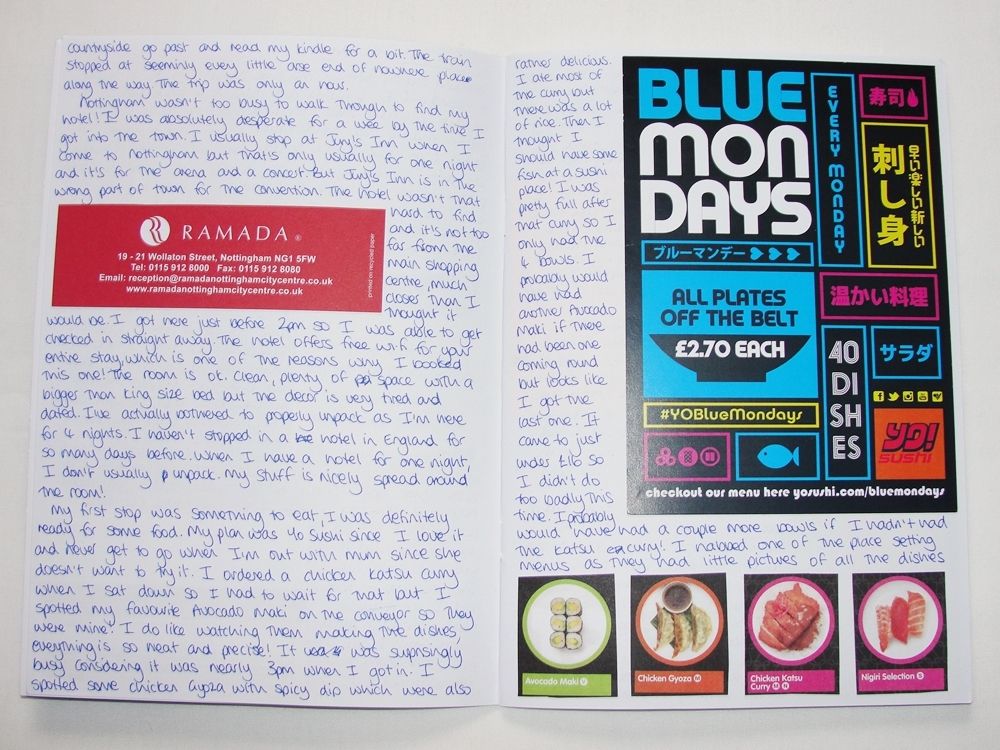 Visit to an Oxfam bookshop to expand my Stephen King collection and managing to get in to see the new Avengers film.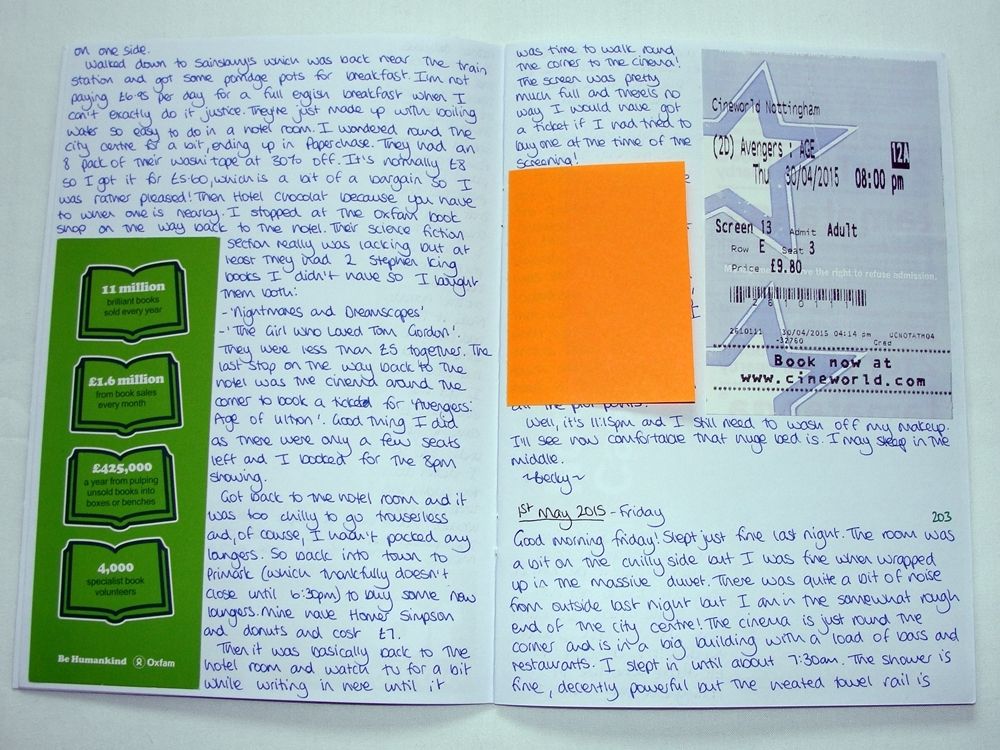 Had some free time one morning to walked up to the castle. The grounds were beautiful.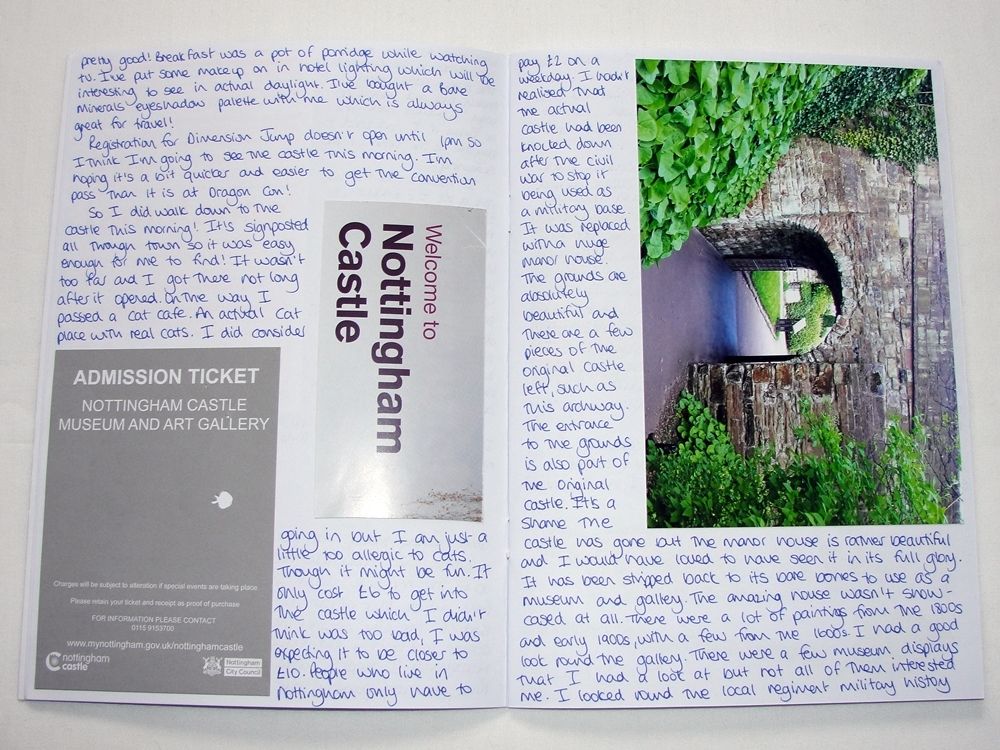 Convention time! We got paper tickets for all the picture/autograph sessions, which I of course kept for my journal.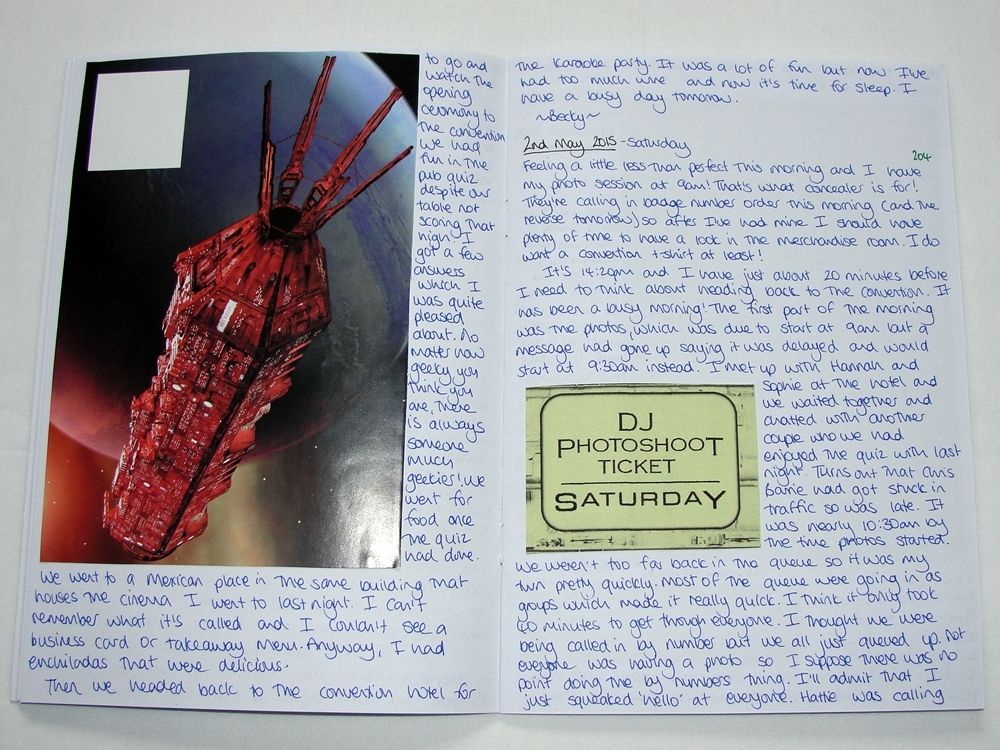 More convention stuff and a great restaurant by my hotel.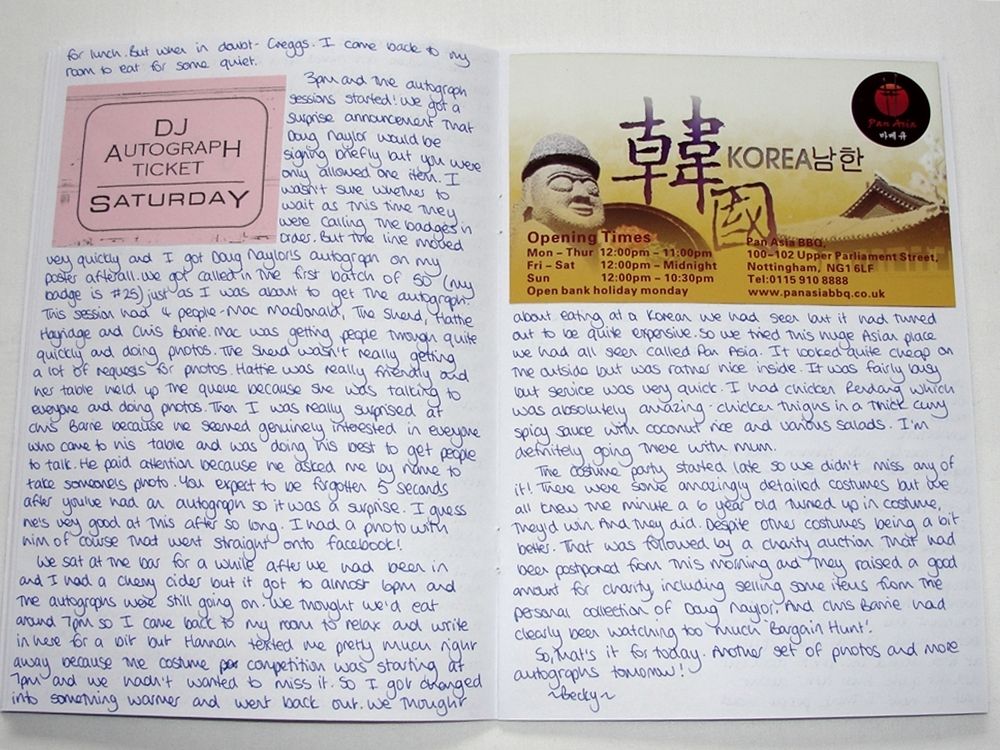 Tea needed in the morning (I seriously kept everything) and another ticket.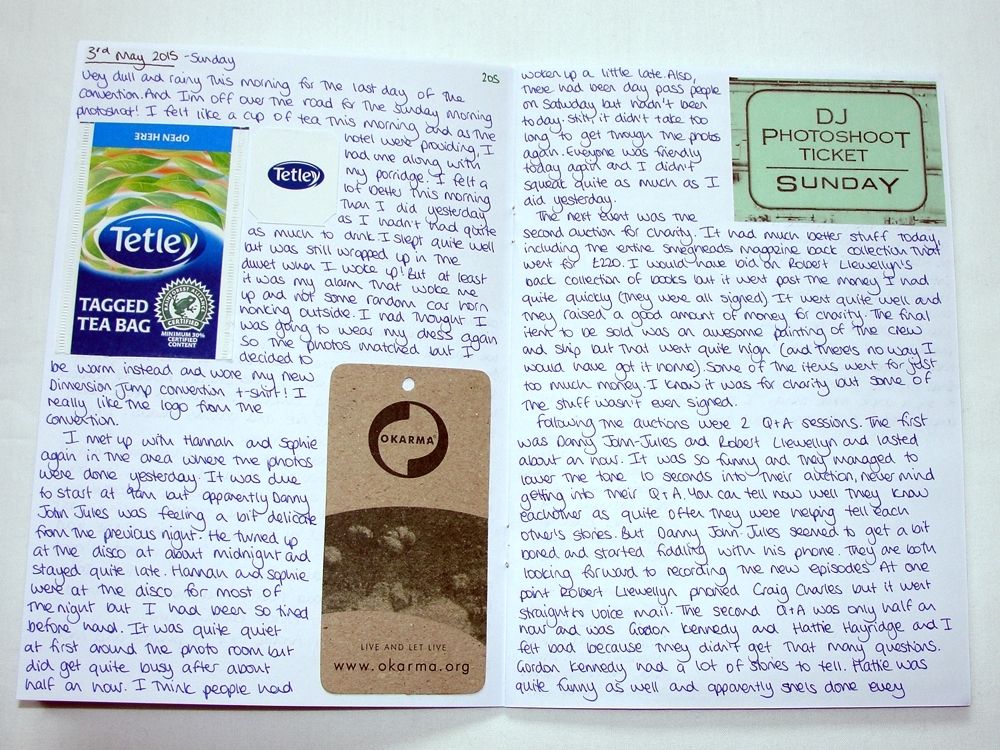 More sushi and a trip to Hotel Chocolat (sooooo good!).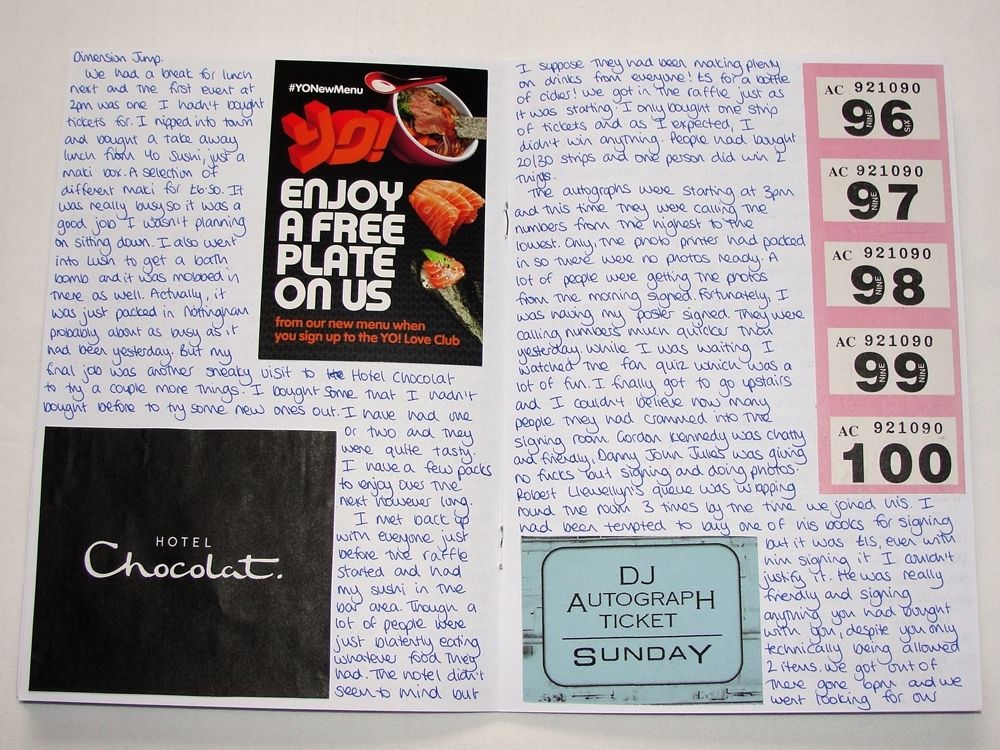 End of the convention, had to move hotel room and bits I cut out from the convention leaflet.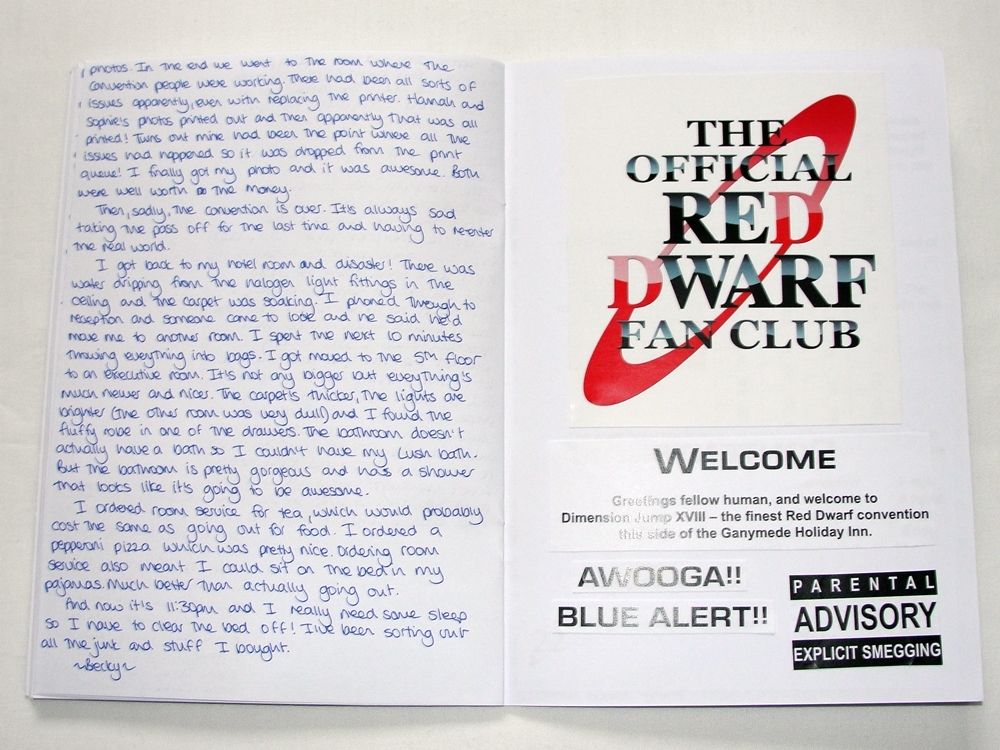 I'm sure my next journal will take a bit longer than 9 days to fill!
This one was just a thinner notebook that took 9 days to fill. I went to a convention in Nottingham and journalled a lot over the weekend. There's a lot of pictures considering it's not a long notebook!