A beautiful Paperblanks journal from my mom. I've never used a Paperblanks before, but I've seen them in different videos and who can resist such a beautiful cover? The paper is lined and feels pretty nice and it has a ribbon bookmark and a pocket in the back. The sides of the paper have some kind of design on them, but unfortunately I don't have any pictures. I believe The Journal CEO is one of the people I saw with this journal in one of her videos. It's almost too pretty to write in--good thing I got over that hurdle long ago XD
I think probably everyone has this journal (or has at least seen it). I'm a sucker for pretty journals. Also from my mom. The journal is a Peter Pauper Press brand and it has lined paper and lays flat (unlike my last Peter Pauper journal which didn't and ended up being cumbersome at some points). No marker of any kind which is kind of a bummer, and no pocket that I saw, but still a nice journal.
This is from brother
#1
.
I thought this was an Eccolo journal but the insert inside it says it is a "Fine Keepsakes" journal.
[EDIT] I just looked it up on my Amazon wishlist and it is indeed an Eccolo journal, like I thought. "Fine Keepsakes" is the store on Amazon that sold it. It's a pretty shade of blue and I love butterflies. Cover feels like this fake leather/suede, but it's nice and soft. My only gripe is it doesn't lay flat at all, but probably will once I "crack" the spine of it. Pages are lined. No pocket or bookmark, though I guess I could use the cardboard insert as one if I wanted. Paper feels pretty thick.
And then... My favourite journal (and probably my next one)!
This is from brother
#2
. I think it's a 5x7 journal but I'm not exactly sure at the moment. I love the compass design and the way that the "leather" feels in my hands.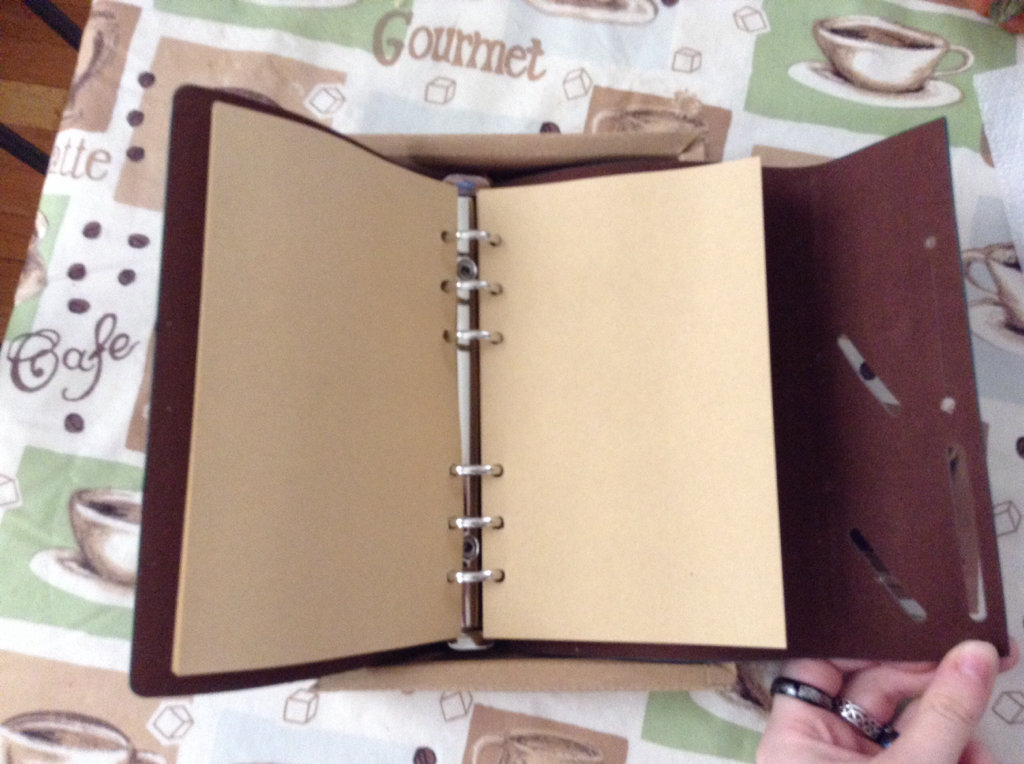 Here's what the inside of it looks like. Yes, it's refillable, and I could probably use it as a planner if I wanted to since it has the six rings in it a la Day Runner/Filofax/etc, which is nice. The paper feels like some sort of brown craft paper, and it's so smooth and heavenly.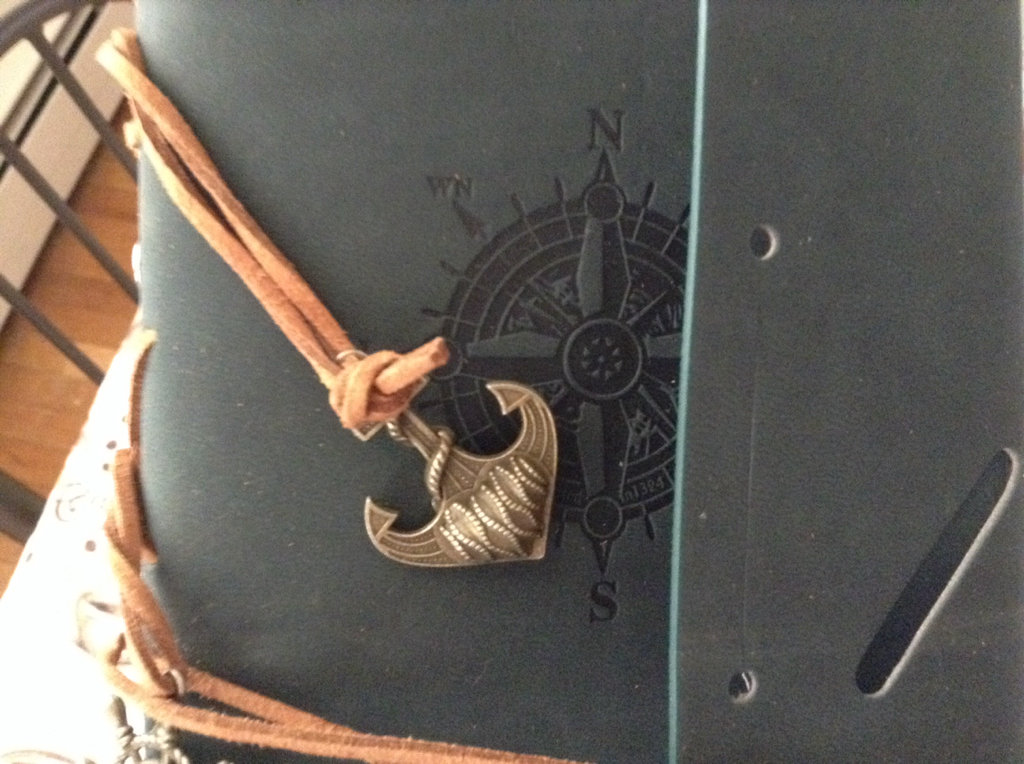 Here's a close up of the charm/bookmark and the compass design.
And here is the closure detail! I love that anchor. I'm in love! ♥
Thanks for taking a peek!
Hey all, since Christmas is the season for giving (and receiving), I figured I would share the journals that I got from my family (who know me all too well...)