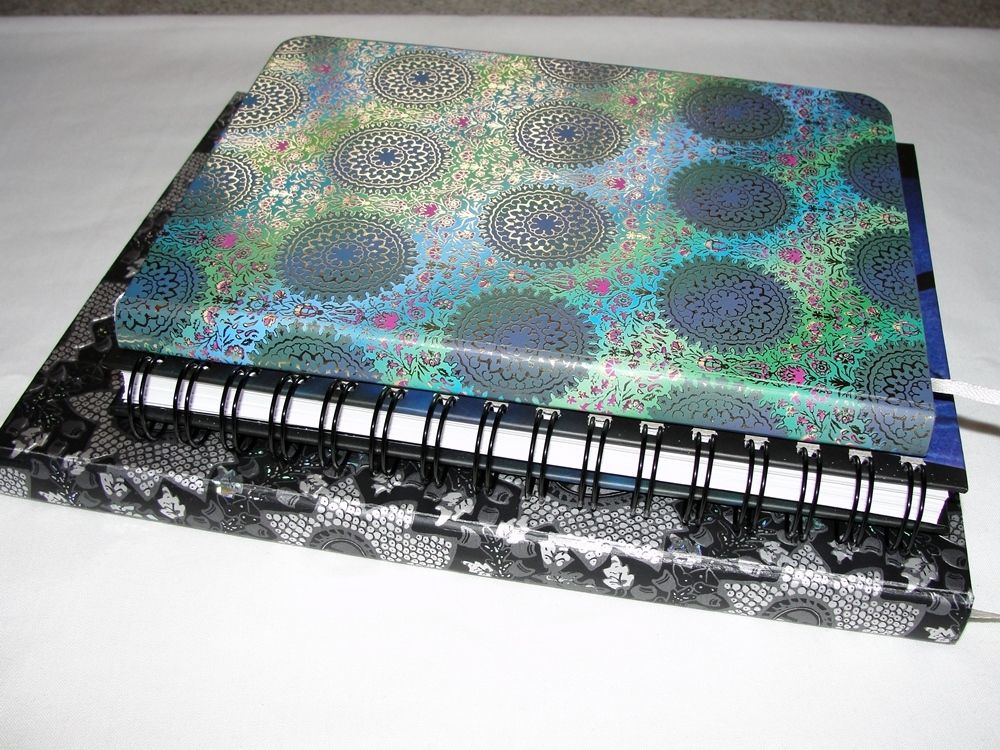 Today I'll be sharing the bottom one, Volume 17.
Started: 29th July 2015
Finished: 27th October 2015
This is one of my precious journals from The Works. They haven't had anything quite as good in stock since I bought these. I love the covers (and the paper!).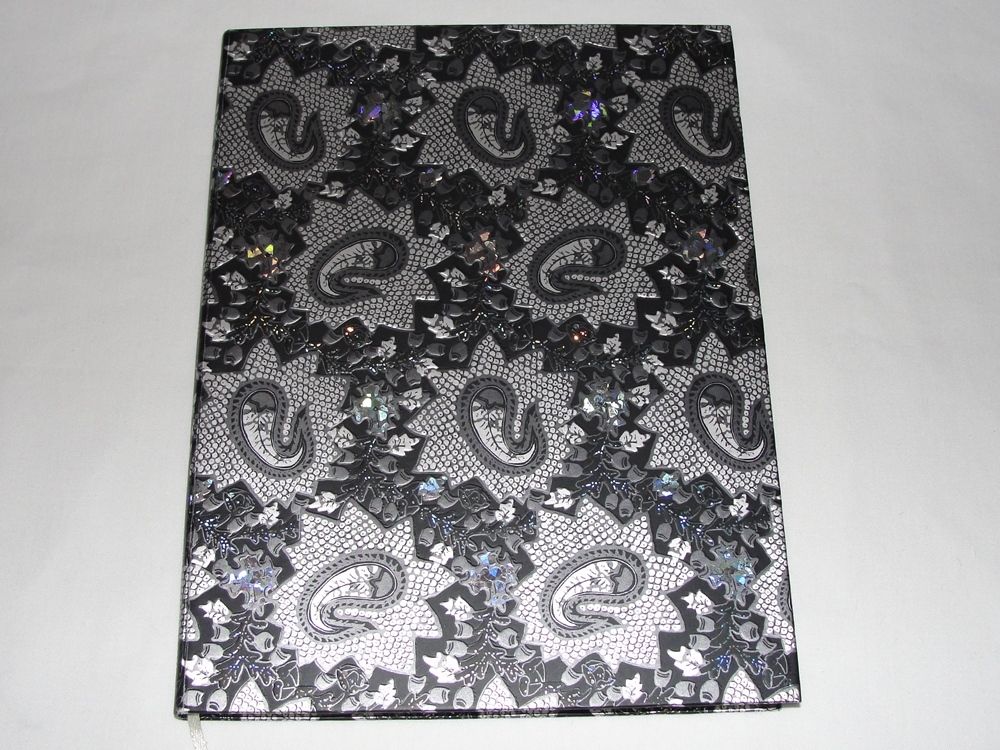 I don't think I've shown an inside cover before, but it gets filled with all sorts of stickery crap off things that come my way while I'm in the journal. There's also the tag I put in each journal showing the volume and start and end dates. I've also kept my Powell's receipt in the front. I flew over to America while in this journal and got to visit Powell's in Portland.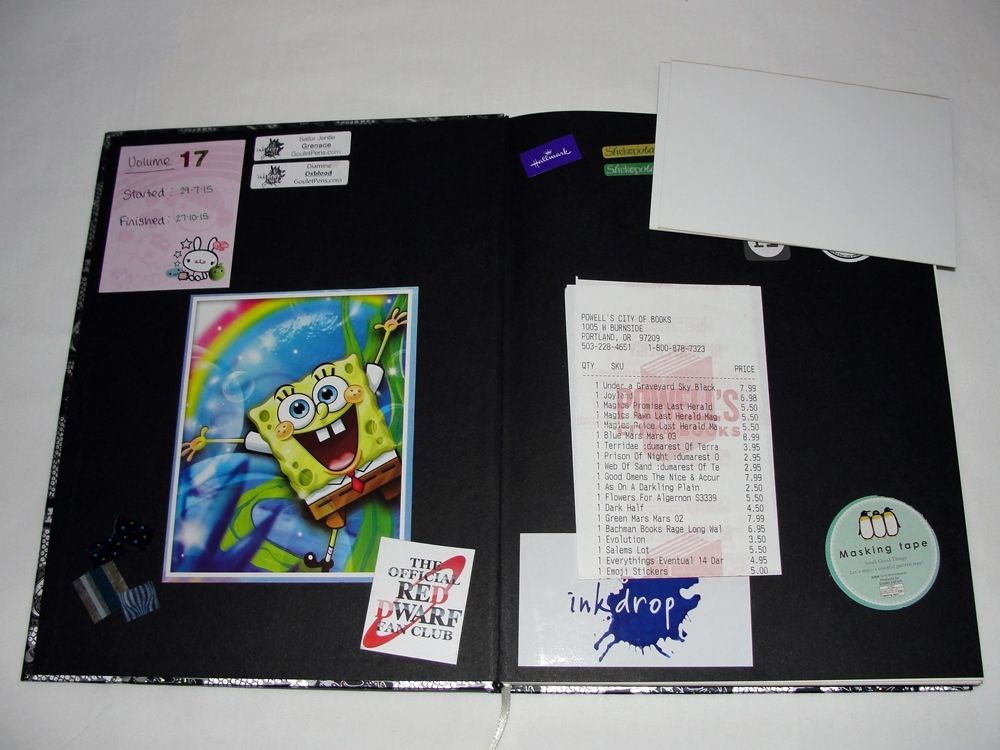 I planned to include more photos in this journal as I finally have a phone that takes halfway decent pictures. I didn't count on my general laziness though. I'd take photos and never get much printed! Anyway, first entry here and I found this little moth outside the door at work one morning.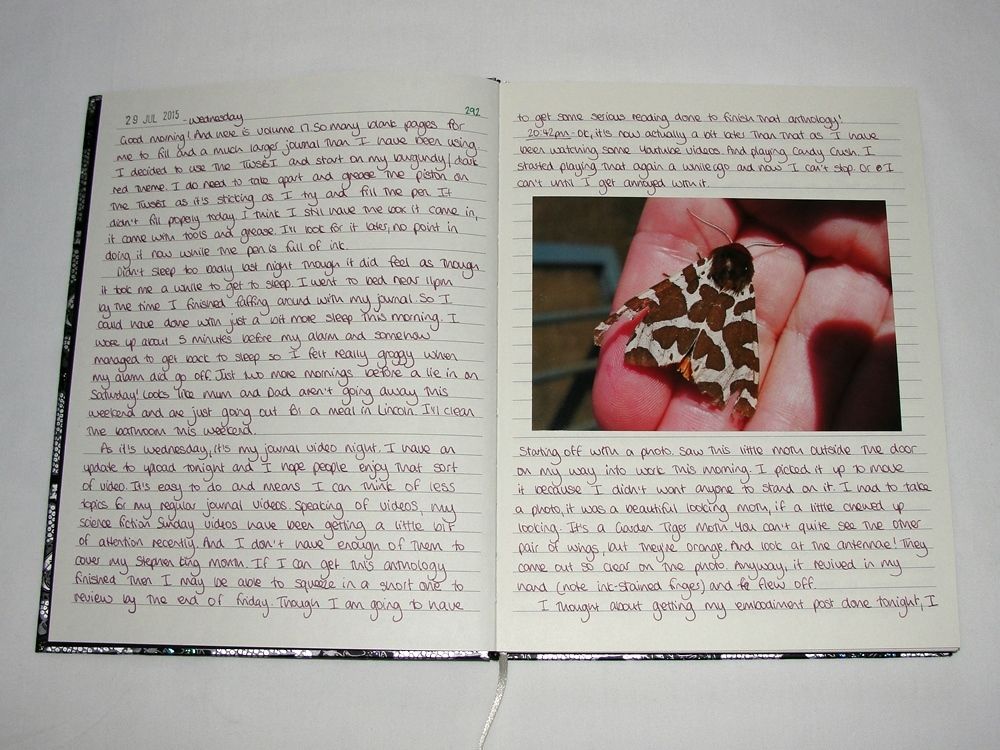 Typical text pages. I really liked the feel of writing in this journal.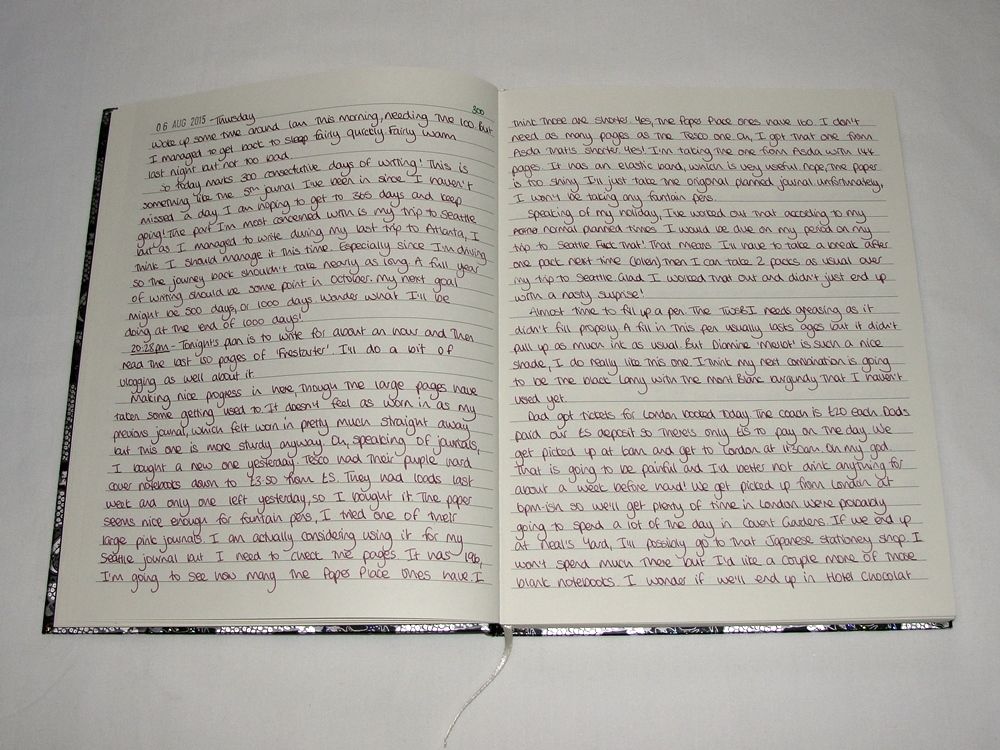 A local travel company does an irregular day trip to London for £20. It's a long day, but there's always so much to write about when I get back!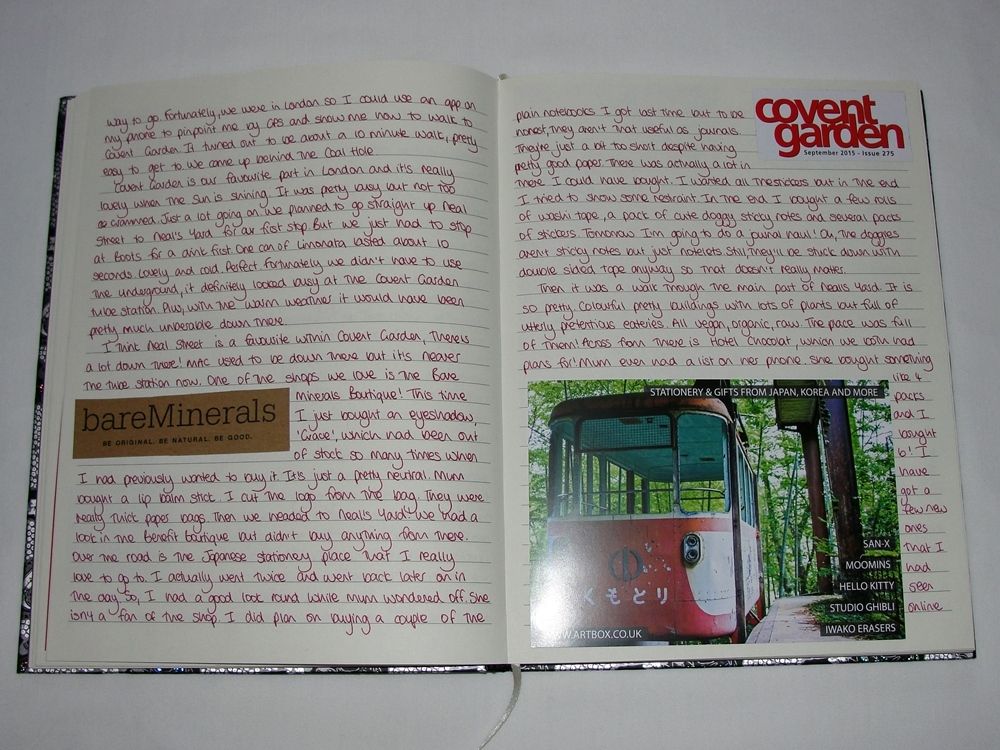 In August, I read nothing but Stephen King. This year I printed out the covers of the editions I read (I get a lot of my Stephen King second hand) so I could have a visual record of my reading.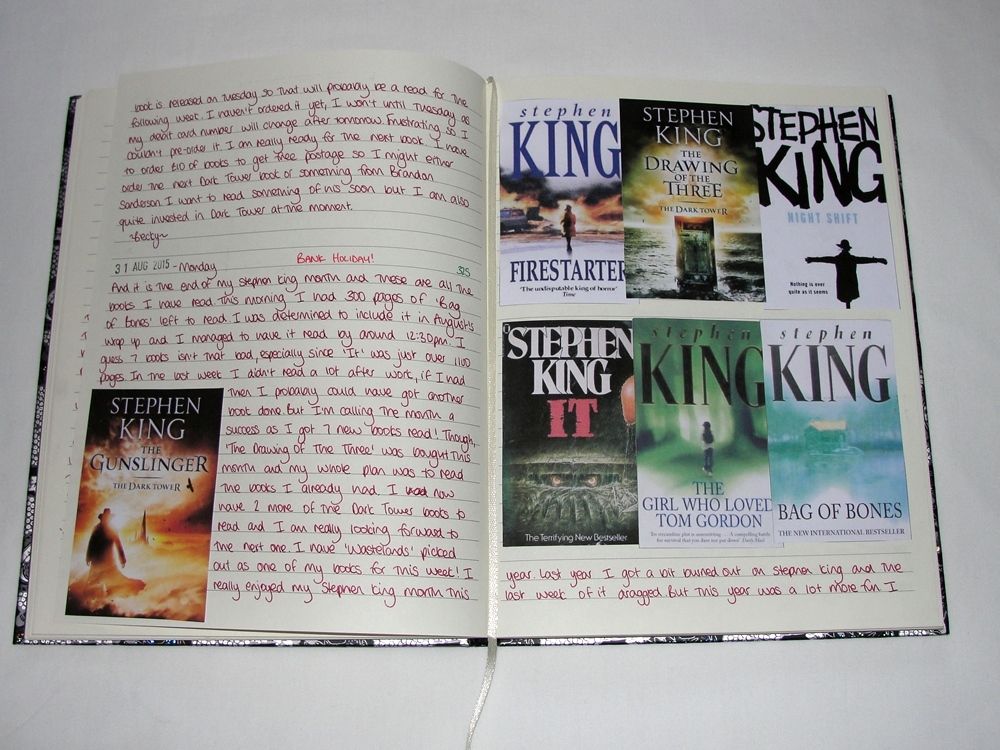 Saw "The Martian" for the second time, loved that film. Also it was beginning to feel like Autumn and I'd bought a whole load of stickers from America to decorate my journal with.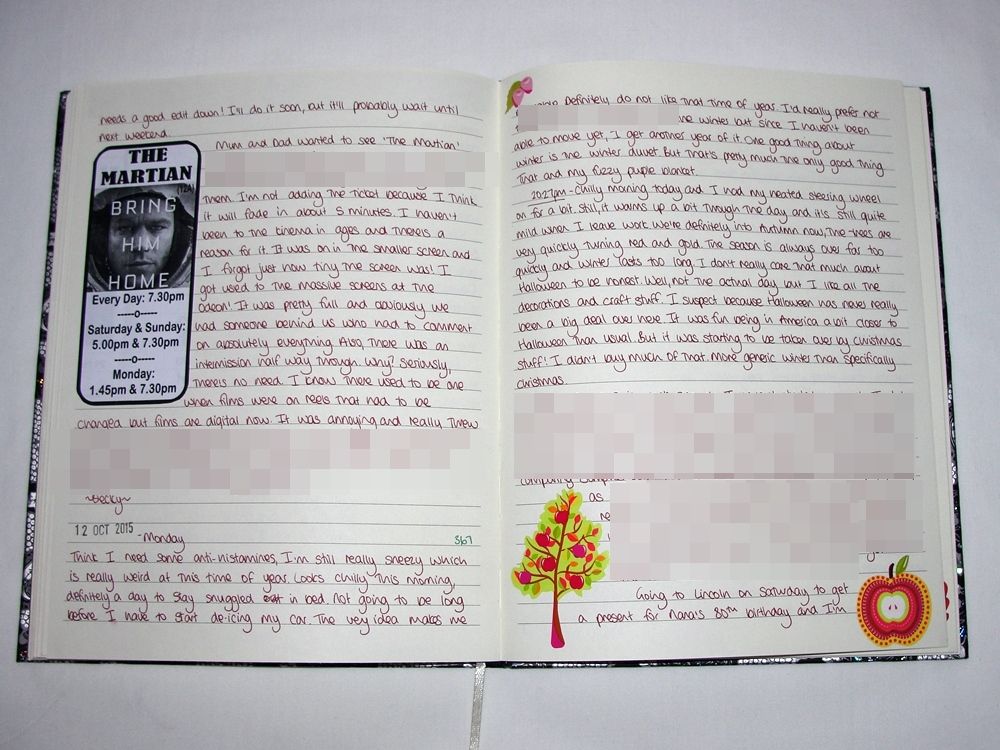 Likewise, Halloween stuff. I bought way, way too many Halloween stickers. And washi tape. Oh, I love washi tape.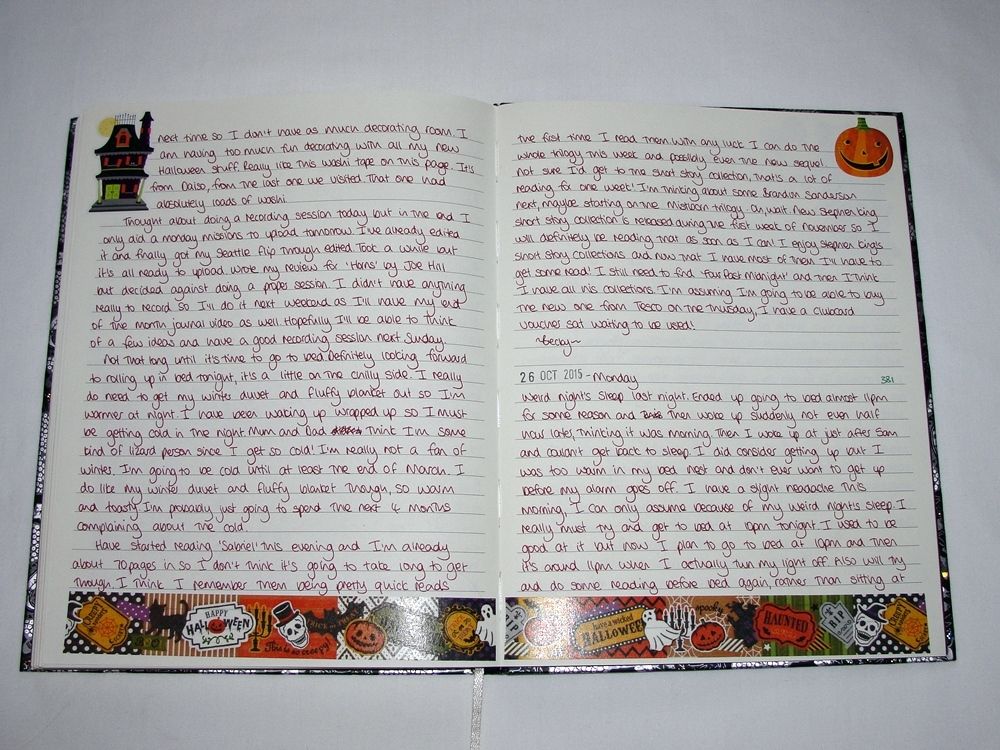 Inks I used. My theme was dark, wine reds.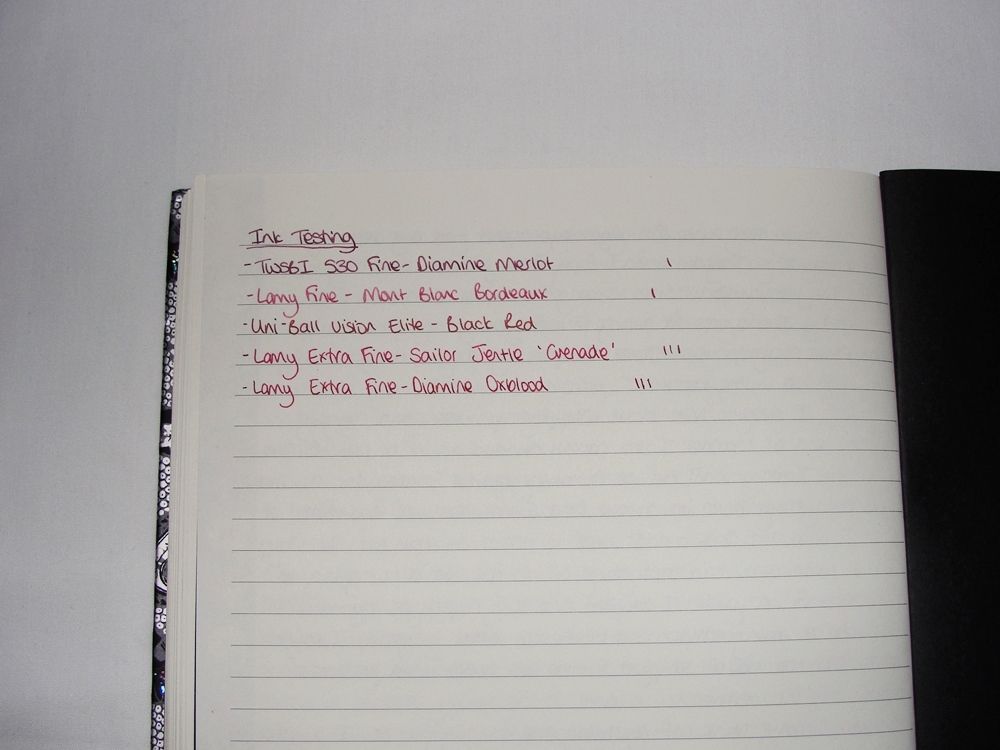 I haven't posted since August and since then, I have completed 3 journals. I thought I'd share :) I took too many photos tonight and I'll post them one at a time, once I've gone through the pictures. But here's the 3 in a pile: