Started: 25th Sept 2015
Finished: 3rd Oct 2015
I decorated the inside cover with a simple image of the Space Needle I found online.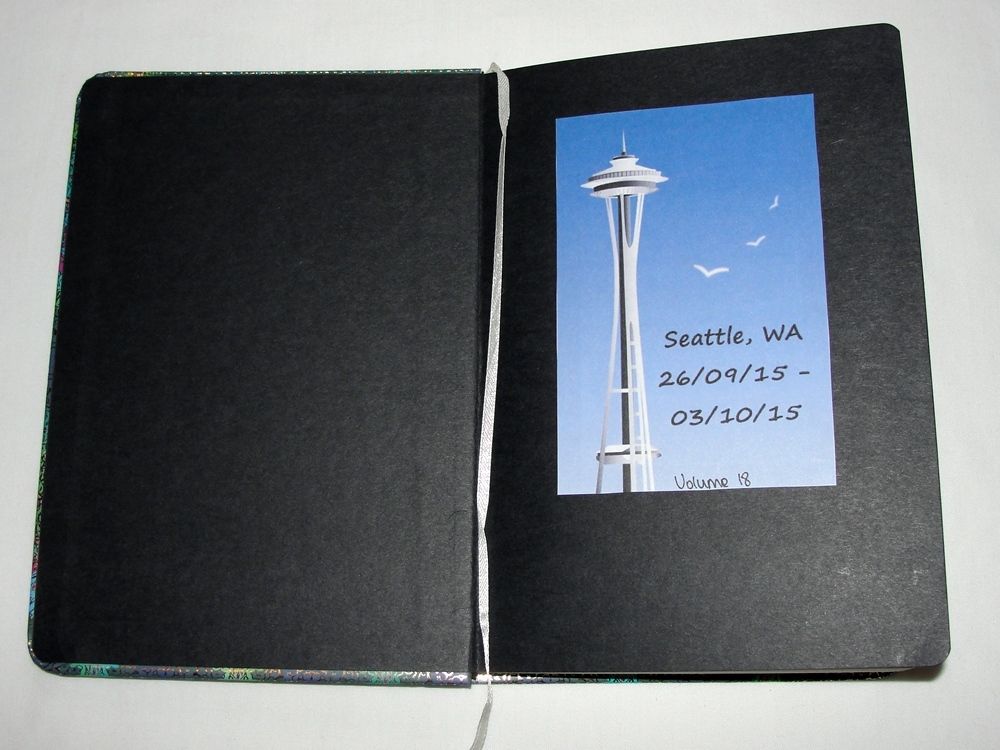 I took a rather convoluted route to Seattle in order to save money. I flew from London to Vancouver where my friend met me and we drove across the Canadian border to Seattle. The flight to Vancouver was over £300 cheaper than one to Seattle. Here's my bus ticket from my airport hotel to Heathrow, and a photo I took somewhere over Scotland.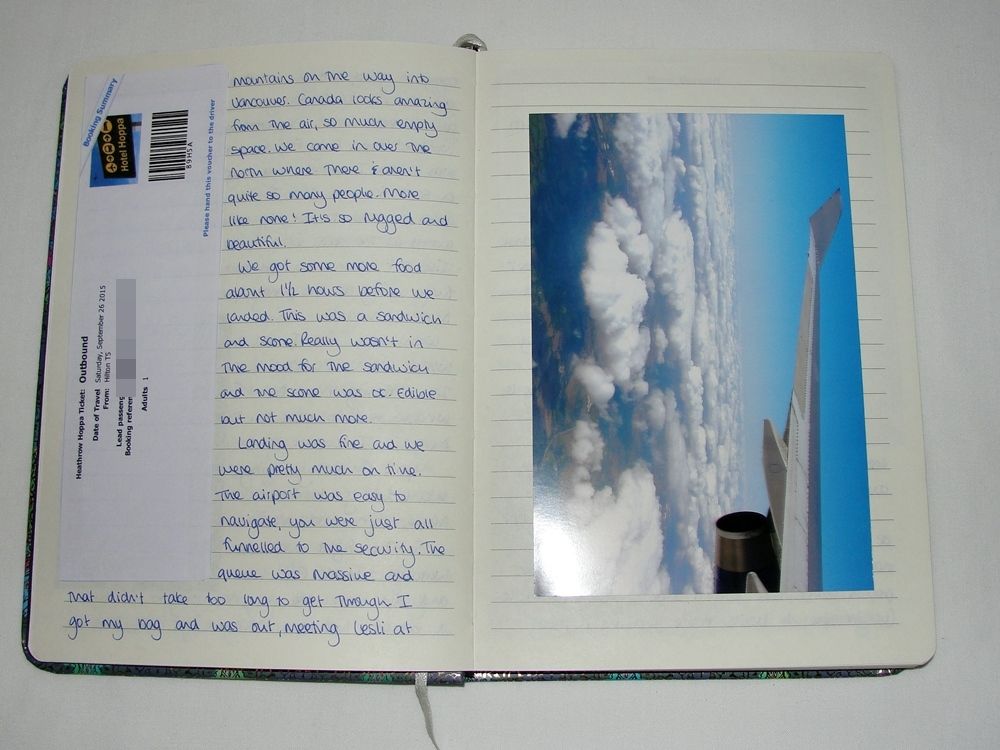 We spent most of Sunday doing some shopping. The £/$ rate was pretty good when I visited so I had a list of things I wanted to pick up cheap in America.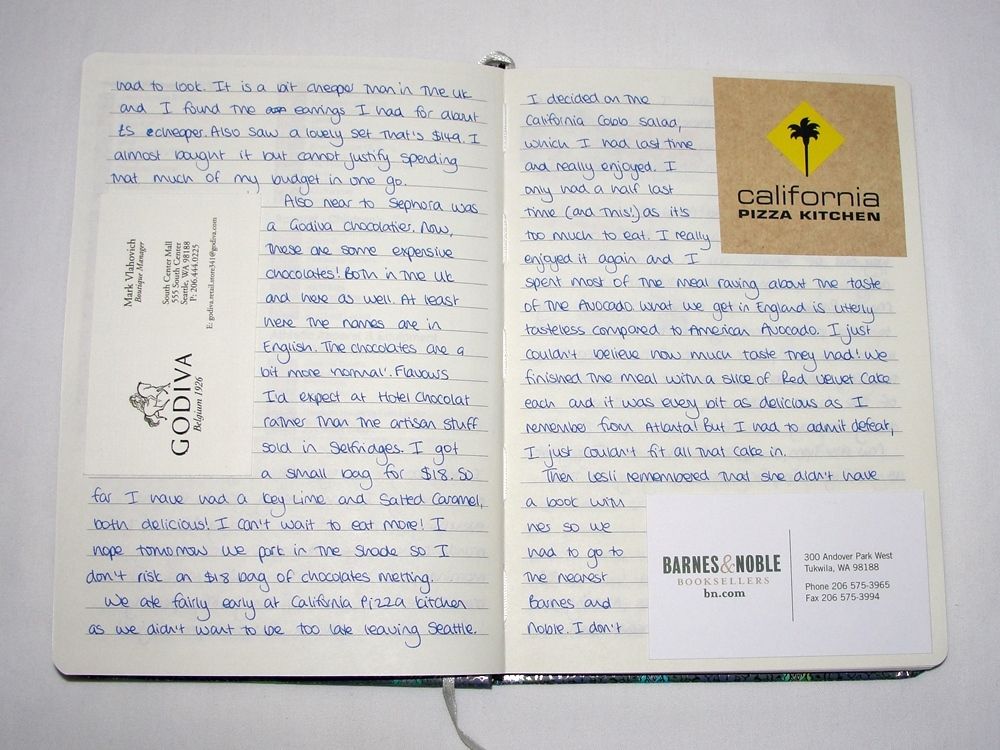 We then drove another 3 hours to Portland, because we had major plans for the next day. On the way I watched the lunar eclipse as we drove down the Interstate. I found an Oregon shaped sticker, which pleased me to no end.
The major part of our trip was a visit to Powell's Bookstore in Portland. I have never been to a place like it and it was well worth over 5000 miles of travel. We spent more than 2 hours in just the science fiction/fantasy section and it was amazing.
I found out there was an aquarium near where we had plans in Seattle one day. I made sure we visited!
Going up to the observation deck of the Space Needle! I made my friend do all the touristy stuff she avoids. The weather was stunning that day (and unseasonably warm during the whole trip) and I took a lot of pictures.
More shopping! I always have fun in Target and I bought some cute stickers from Dollar Tree.
Final day and discussing packing. I flew over with less than half my luggage allowance but at least that meant I was able to pack all the books I bought in Powell's on the way home. Also, my receipt from crossing the border on the way into America (I had my fingerprints taken and 1001 questions about why I'd flown into Vancouver and not Seattle).
It's the law or something to go to Tim Hortons if you go to Canada.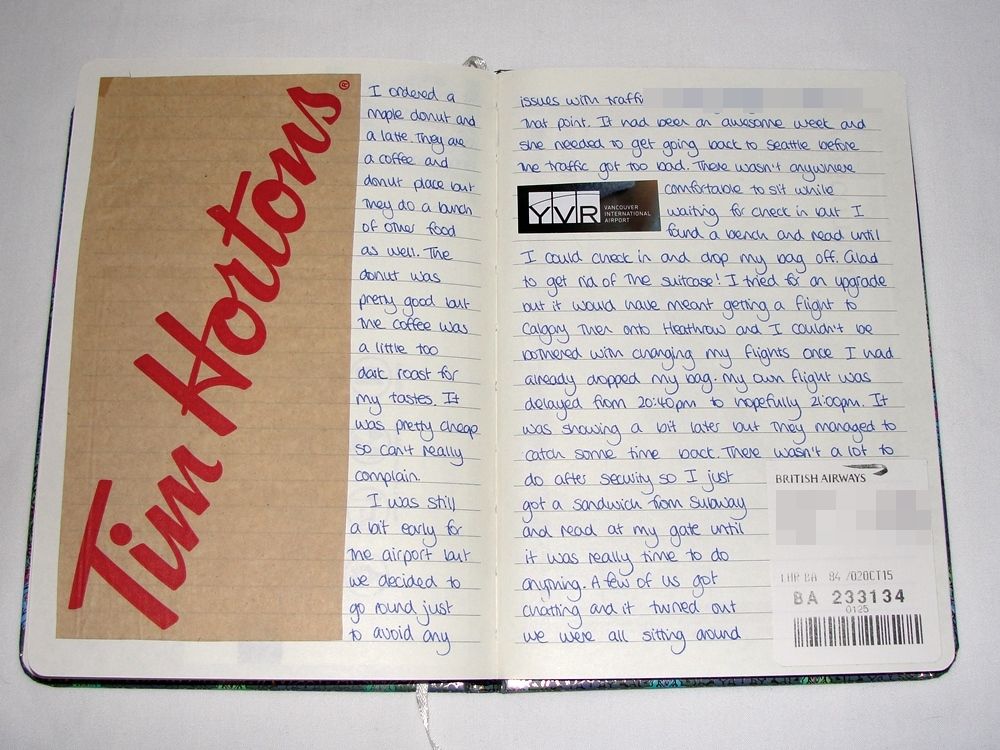 I spent the last of my Canadian coinage on a Vancouver postcard, even though I technically didn't exactly go to Vancouver. Also, had a window seat on the overnight flight home and got the shock of my life when I looked out of the window at midnight and saw the Northern Lights. Something I had always wanted to see. I got virtually no sleep on that flight back but I think it was worth it.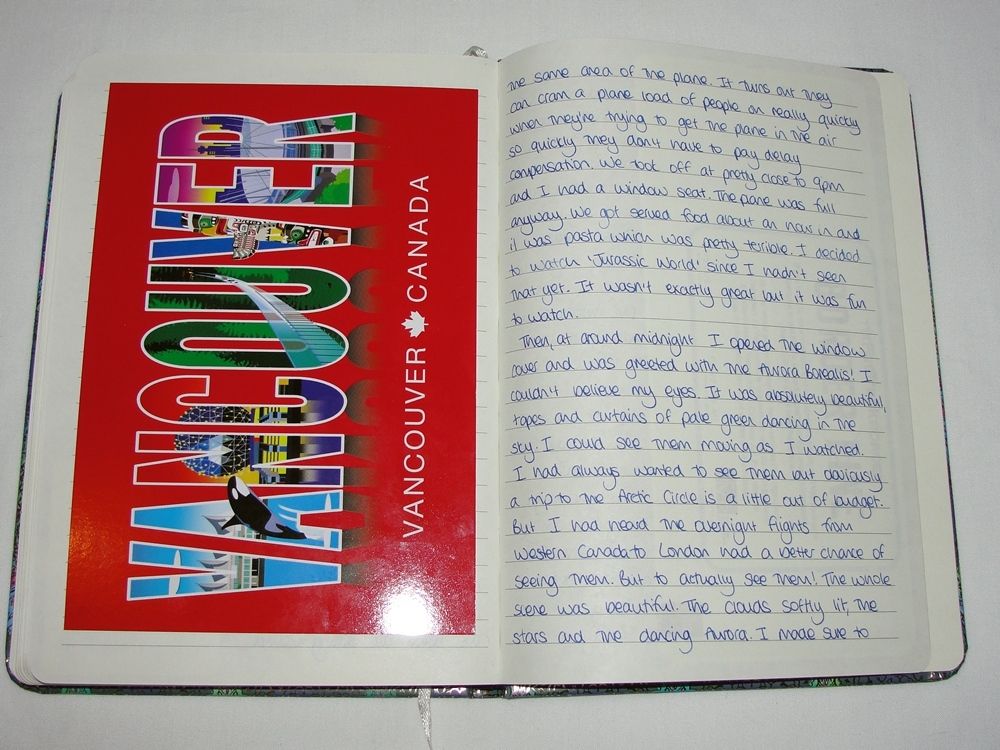 Since we spent so long on the road, we started counting off all the state license plates we saw. The distribution wasn't surprising considering we were in Washington. But we did see Hawaii which we weren't expecting to.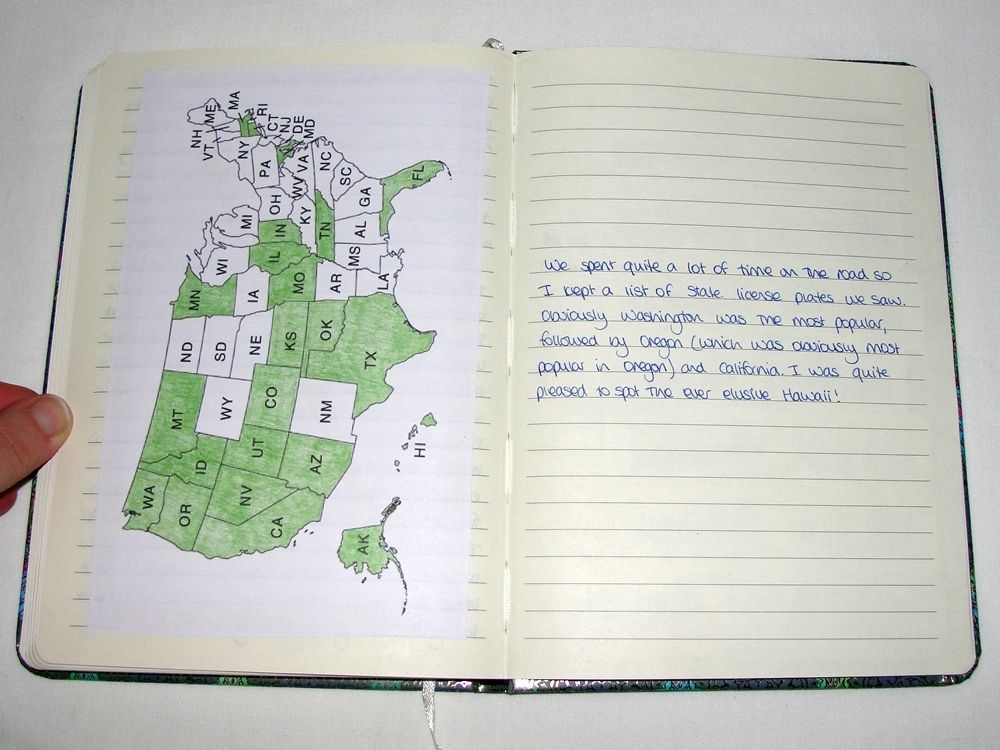 At the end of September, I flew over to America to visit my friend. We've done Dragon Con together but this time I visited her in Seattle. I took a journal with me and stuck in everything I came across.