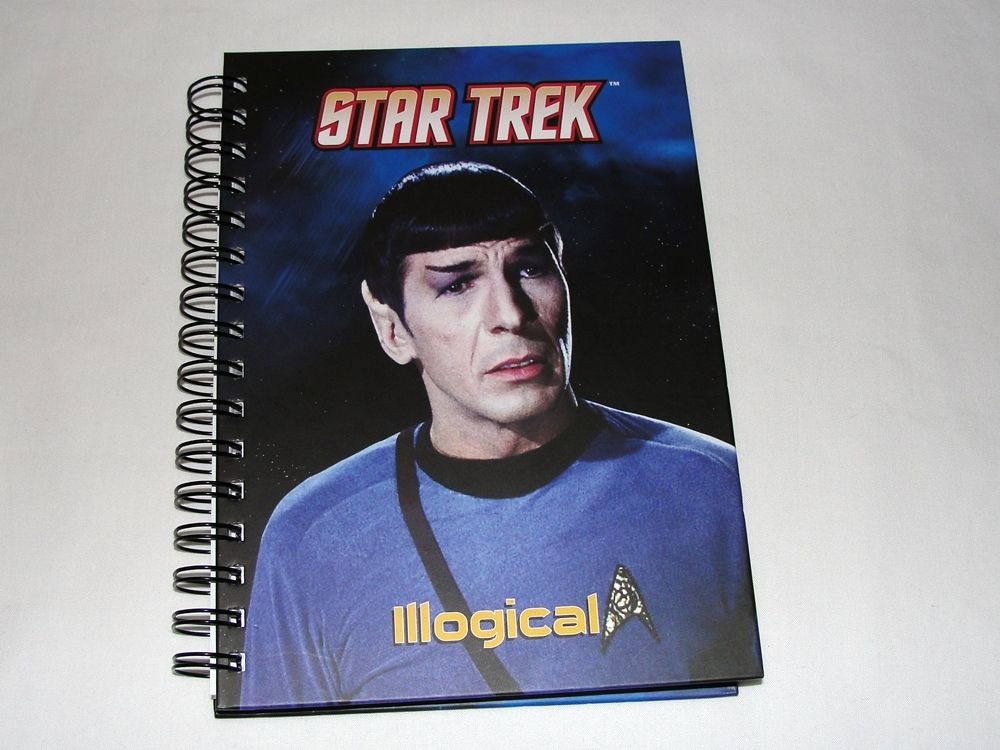 I had such a love-hate relationship with this journal. On the one hand, I loved the cover but in the end I really did not like the spiral binding. The paper quality was fantastic, but I really don't like the binding! In future, I won't bother with spiral bound notebooks.
Started: 28th October 2015
Finished: 12the February 2016
More of the huge stash of Halloween stickers I bought home from Seattle. I went a bit overboard on Halloween and threw them at my journal page.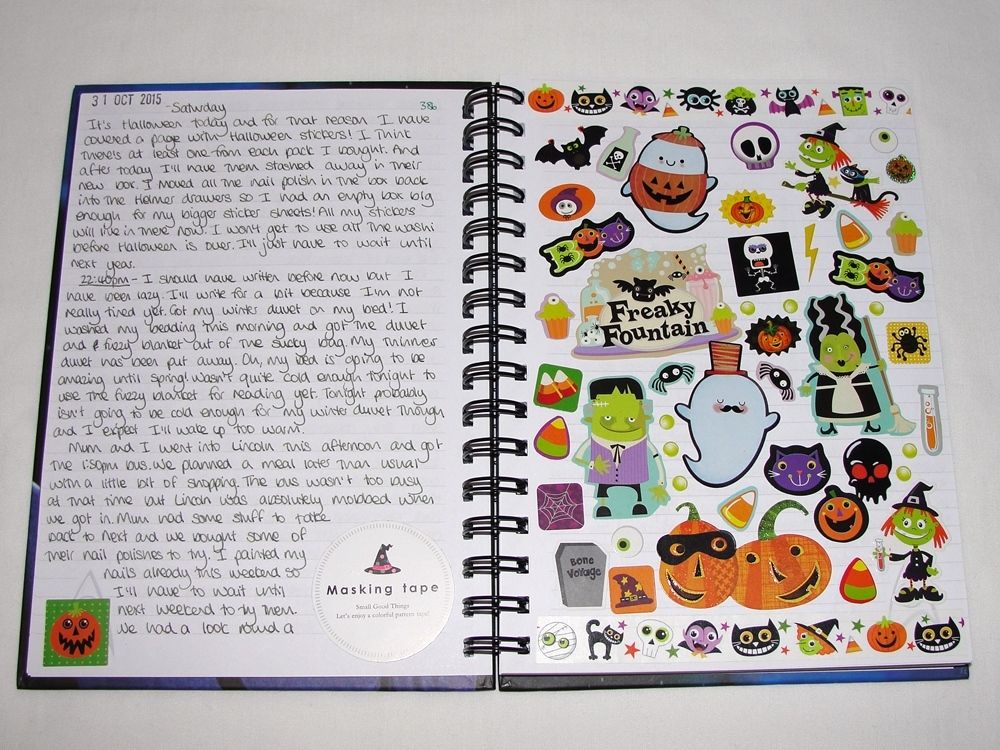 Typical text pages. There was a lot of complaining about the journal in this journal but the paper itself was too good to abandon.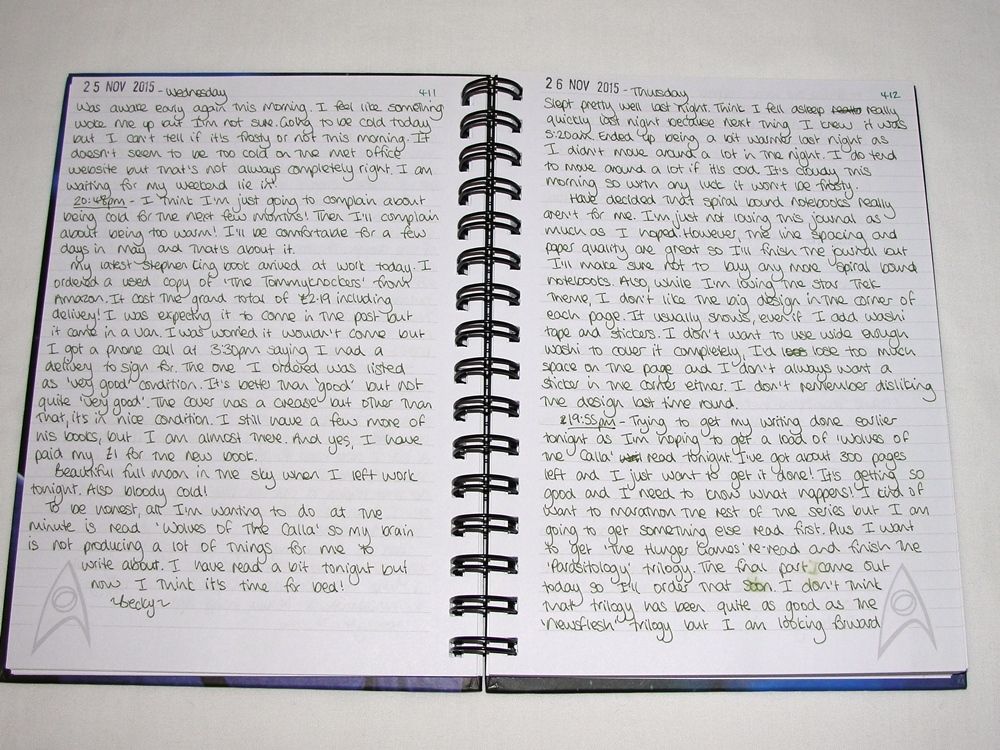 Another one of those irregular trips to London with a local travel company.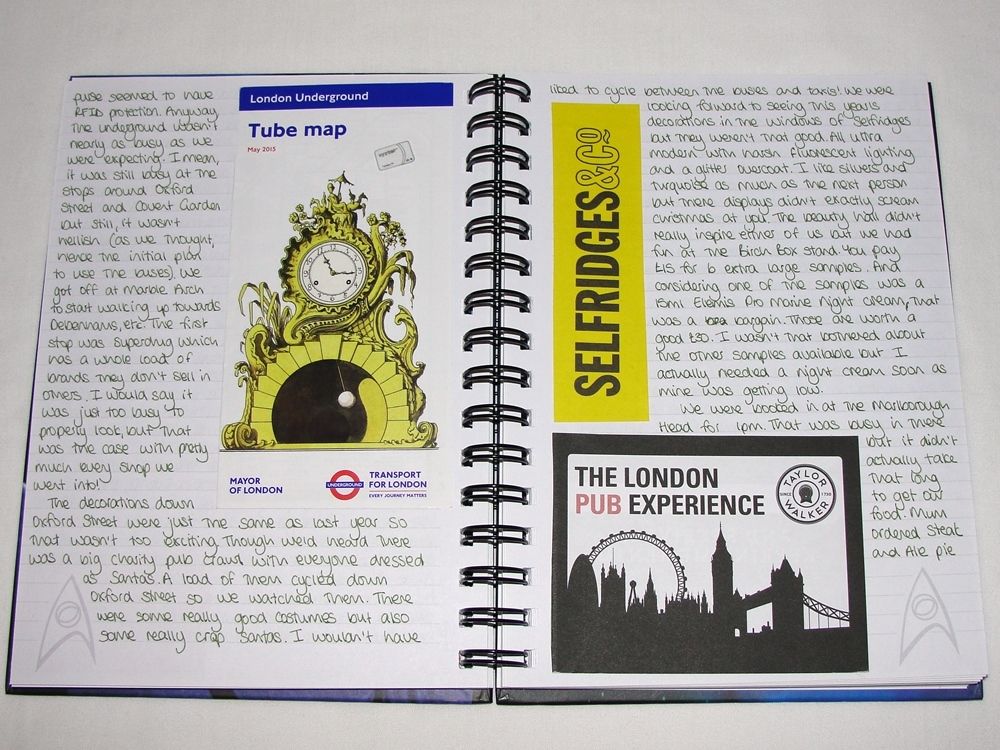 A British Astronaut went up to the Space Station, I was delighted to have suitable stickers and washi to put in my journal. Though I did comment that the stickers were technically wrong.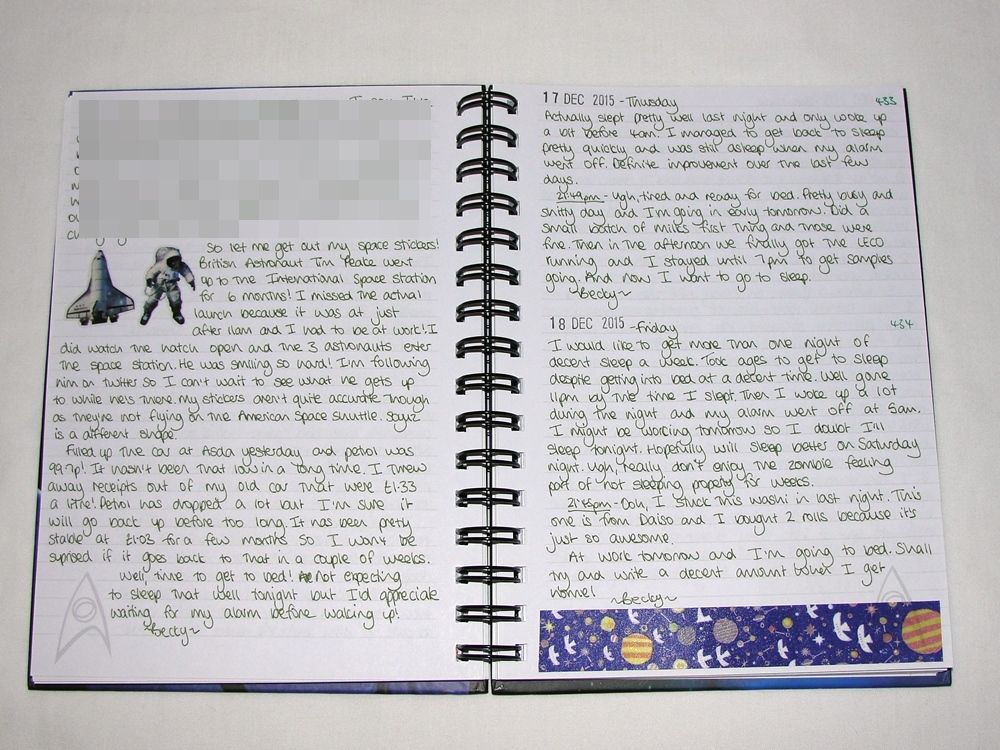 Part of my 2015 reading list. I managed just over 120 books last year.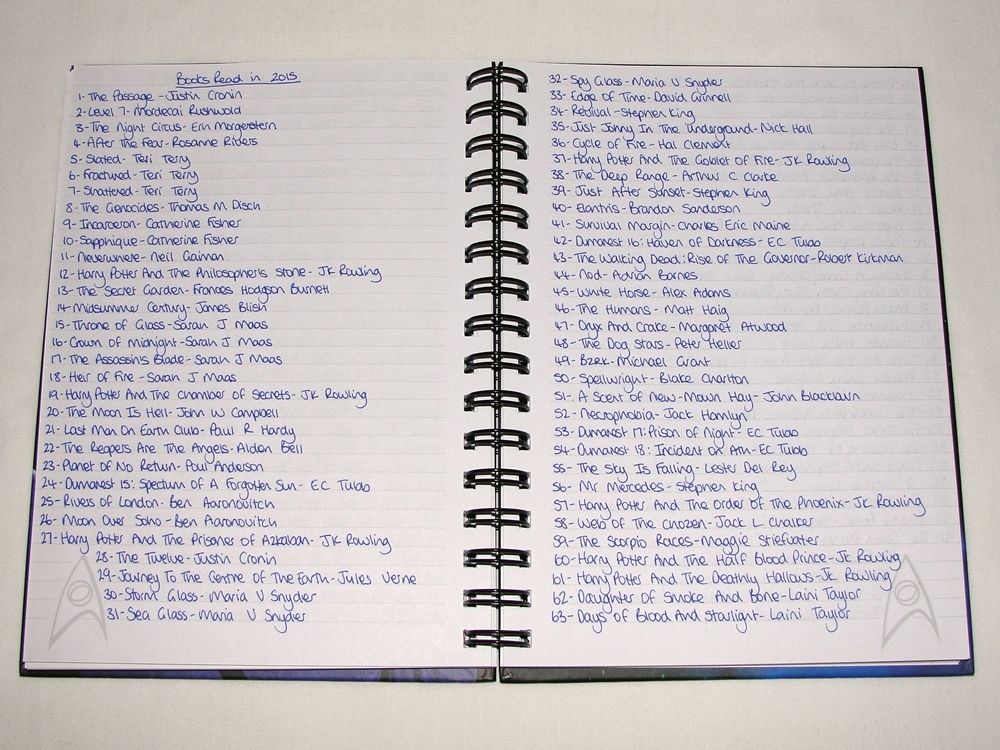 Books from this year. I really enjoyed the whole series.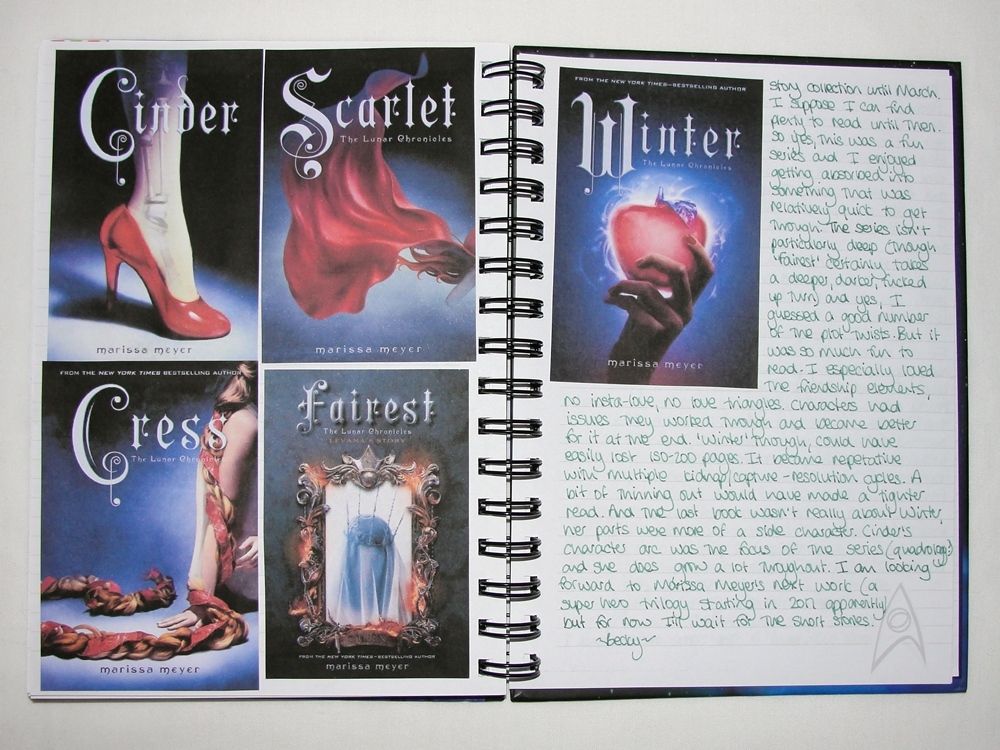 Surprisingly few inks used this time round. This journal's theme was greens.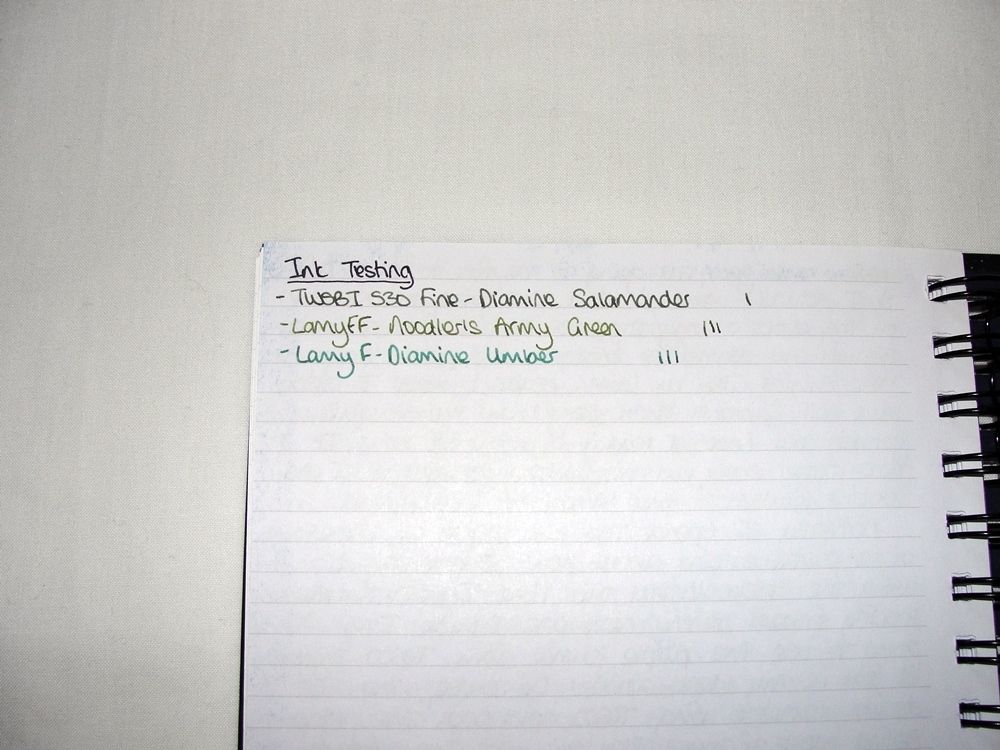 And here is my last completed journal!